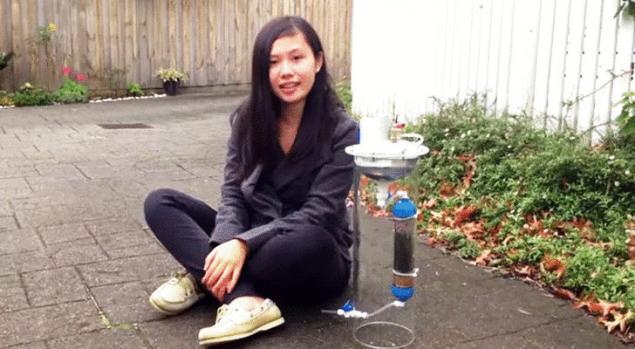 Google has announced the finalists science Google Science Fair 2014 and leaders is impressive!
But among the 15 inventions designed to make our world a better place, the work submitted by Cynthia Sin nga Lam (Cynthia Sin Nga Lam), is without a doubt the most impressive.
Anxious the fact that millions of people live without access to electricity and water, 17 year old student from Australia, has collected H2Pro – Portable Photocatalytic Electricity generation and Water Purification system (Portable Photocatalytic Electricity Generation and Water Purification Unit) – a device that produces environmentally sound electrical energy and drinking water at the same time.
With H2Pro, Cynthia intends to solve two problems at once: how to provide clean water and electricity to people around the globe who do not have access to them.
Currently 780 million people have limited access to drinking water, while 1.2 billion live without electricity. H2Pro could change that using photocatalytic technology, which simultaneously purifies water and generates electricity using only sunlight energy.
In the description of H2Pro, Cynthia explains that the idea for the device came to her when she worked on studying the photocatalytic process.
"When photocatalysis occurs not just cleaning and sterilization of water – also formed free hydrogen from the split water molecules. This hydrogen can be used to produce electrical energy," says Cynthia.
The device consists of a module photocatalysis in which the main element is a grid deposited on it a layer of titanium. After the process of photocatalytic sterilization and cleaning water is directed to the filter, where decimals. The hydrogen produced is directed into a fuel cell to generate electricity.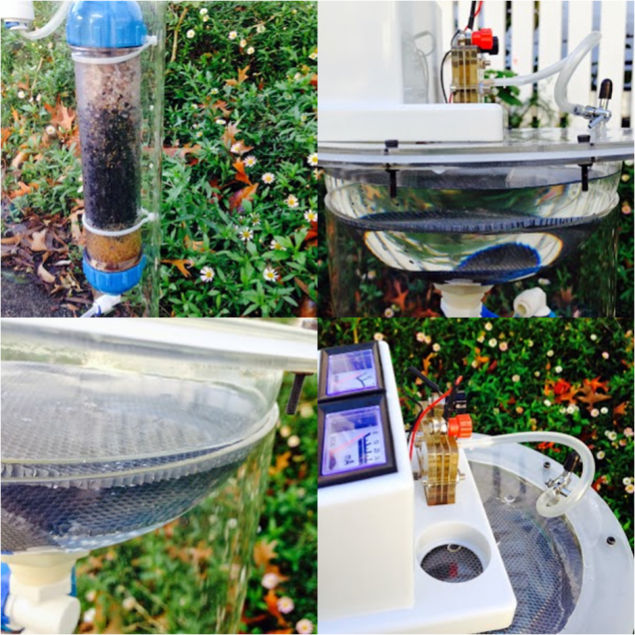 "The entire process requires only the presence of titanium and light – no additional power source is not necessary. However, the amount of hydrogen produced is not very great due to the fact that famousberdawni electrons tend to fall back into the hole (electron-hole transition caused the photoelectric effect).
Fortunately, this can be avoided by adding a reducing agent, and selected organic contaminants in the water, perfectly serve this purpose. So I had an idea, and I propose to merge the two processes together to significantly improve the purification process and obtaining very cheap hydrogen".
Despite the fact that there are similar devices operating on the same principle, they often require an external power source, which means the impossibility of their use in remote locations, such as, for example, African countries.
Cynthia intends to change this situation, calling upon the process of photocatalysis, which can be easily applied on a large scale, and which will provide clean water and electricity in sufficient quantity to have a very low cost, high reliability and efficiency.
A great example of the remarkable and unusual humanitarian design, and a very strong contender for the top prize in a major competition. We wish Cynthia the best of luck!
published
P. S. And remember, only by changing their consumption — together we change the world! ©
Source: facepla.net