LG sees smartphones as the future of flexible and foldable devices. The Korean manufacturer is ready to spend about $ 1 billion to turn this vision into reality. The Wall Street Journal reports that LG Display is going to build a completely new plant for the production of flexible displays in South Korea, which will meet the demand among manufacturers of smartphones in the coming years.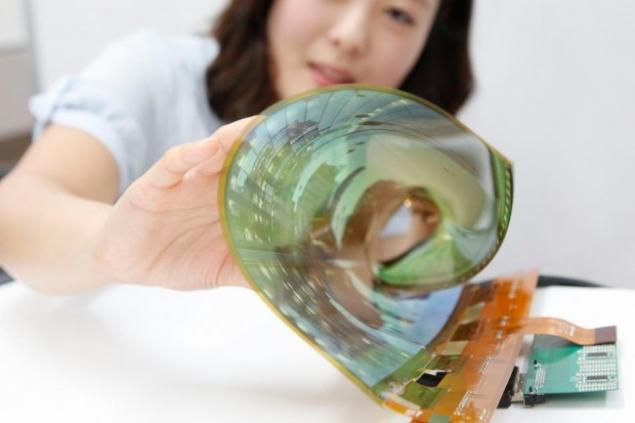 LG is going to invest in the project is 907 million dollars over two years. Construction work will begin this fall.
It is reported that the new plant will focus not only on the issue already known to us bendable displays, but also in the production of folding screens, and for use in mobile devices and in cars.
LG Display already has experience in the production of flexible screens. The new plant will be a confirmation of the correctness of the chosen course since the presentation of the company an extraordinary conceptual device. In may of this year the company introduced a giant 55-inch OLED display that you can twist into a tube and hung on the wall using magnets. Its 22-inch version was produced in 2014.
Curved OLED screens have changed the design of mobile devices. Such OLED screen is already used in smartphone G Flex 2, and its smaller version with rounded corners – in a wristwatch G Watch R and Watch Urbane.
In addition, LG Display is working on special batteries for use in devices that can fold and bend.
It is expected that the foldable and flexible screens by LG will be available in 2017. published
P. S. And remember, only by changing their consumption - together we change the world! ©    
Source: hi-news.ru/phone/lg-investiruet-1-mlrd-dollarov-v-gibkie-i-skladyvaemye-displei.html