Forbes has published its annual list of the 400 richest people in the United States. It's not just the rich list, is the story of possibilities. Many of them started penniless. These stories are take-off are there to remind us that acumen and determination spiced with luck, help to overcome circumstances and achieve incredible success.
1. Jan koum — from food coupons to WhatsApp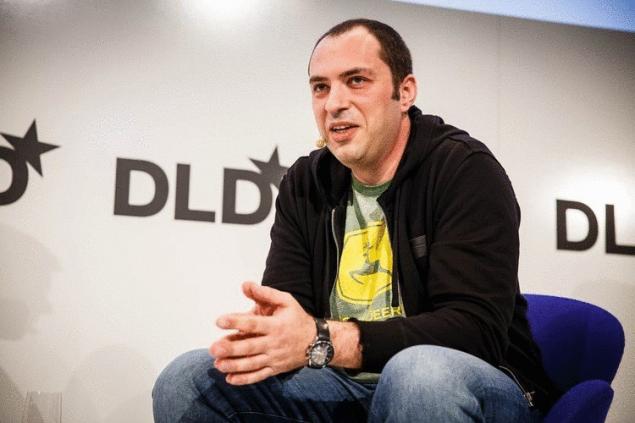 Equity: 7.7 billion dollars.
Now Kumu, 37 years. At 16, he moved from Ukraine to USA. His family trying to make ends meet, buy food on food stamps just a couple of blocks from the current office WhatsApp in mountain view.
In 2009, Jan koum and Brian Acton launched the app for messaging, which was supposed to replace SMS to people around the world. Now, WhatsApp has over 600 million users, and Facebook early this year bought the company for $ 19 billion. The deal made Kuma a billionaire.
2. Jack MA — from teaching English to Alibaba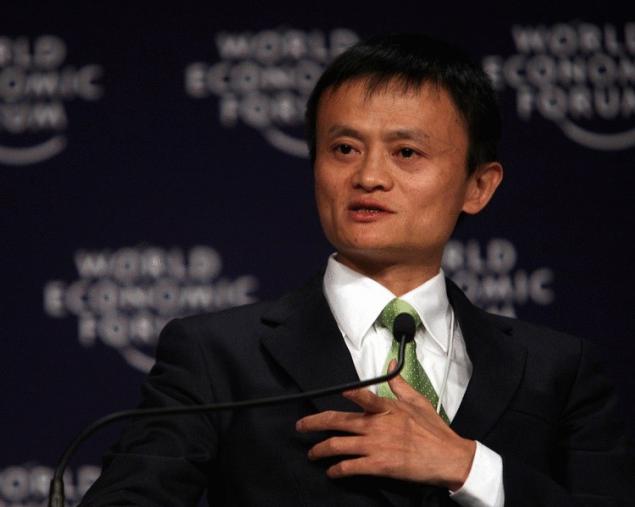 Equity: 20.2 billion dollars.
MA was born in China in Hangzhou. He grew up in poverty and didn't take it to work, even at the local KFC. MA twice failed the entrance exams at state College, but still managed to study and began teaching English.
In 1995 he first came to US and saw the Internet. Realizing that the network is little Chinese content, he began to do website "Chinese page" directory, which is sometimes called the first Chinese startup. He quickly failed.
And in 1999, he founded Alibaba. Today the online store processes twice as many orders than Amazon, and after the September IPO, MA became the richest man of China.
3. Elizabeth Holmes founded her company is processing blood tests at the age of 19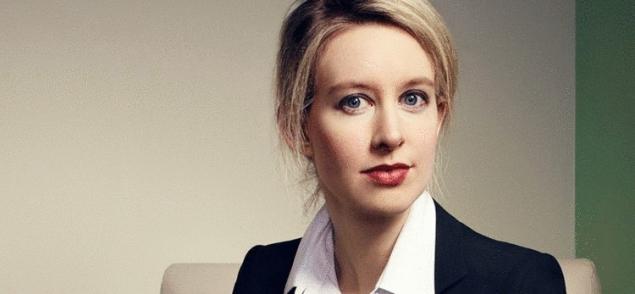 Net worth: $ 4.5 billion.
In 2003, she was 19 and she was a sophomore at Stanford University. Then she founded Theranos, a company that has greatly reduced the cost of blood tests.
Now in its startup located in Palo Alto, employs 500 people. It is reported that the company has received funding volume of $ 400 million, and its cost is estimated in 9 billion.
Sherlock Holmes has always been not on years developed in childhood, in Houston, she as a hobby self-taught Chinese. Before joining Stanford, she had worked in the patent office. Now she's a billionaire.
4. Ingvar Kamprad, founder of IKEA, grew up on a farm in Sweden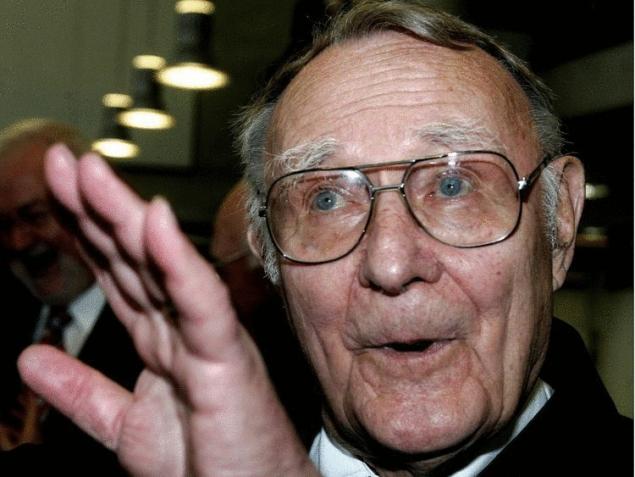 Equity: 3.9 billion dollars.
Seven-year-old boy in the early 20-ies Kamprad started selling matches to his neighbors.
He soon moved on to pencils, cards and Christmas decorations, and at the age of 17 he founded a company called IKEA (it's the acronym of Ingvar Kamprad, the farm Elmtaryd, parish of Agunnaryd). The company began to sell furniture, when the founder was 22nd year — thus began the Empire of IKEA.
Now it consists of 340 stores in 42 countries and an annual turnover of 36 billion dollars, and the New Yorker magazine calls the company the "invisible designer of the hearth".
This does not affect the habits Kamprad. He continues to lead an modest life and refuses to fly business class.
5. The founder of Starbucks Howard Schultz grew up in social housing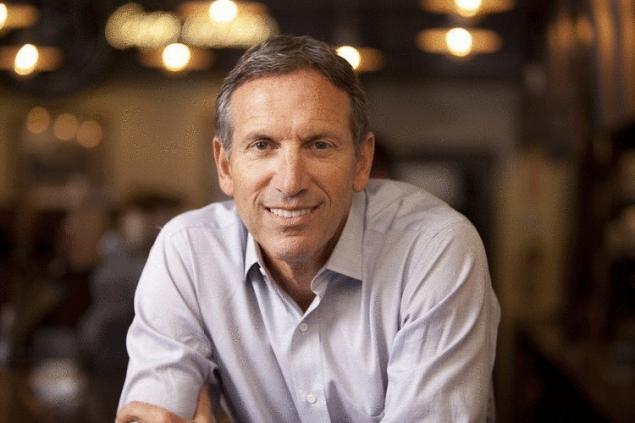 Net worth: $ 2.1 billion.
In an interview with British tabloid Mirror, Schultz says:
"As a child I understood that we live in poverty. I knew that others have more money, more things, life is happier. And for some reason I wanted to climb to the top, to achieve something that others thought impossible. Do not see that on my suit and tie. I remember where I come from, and remember what it is."
In the end, Schultz won a football scholarship to Northern Michigan University and after graduation went to work for Xerox. Shortly thereafter, he led the network called Starbucks — then it consisted of just 60 coffee. Since 1987, he has grown the company from a network of 16 thousand cafes scattered around the globe.
6. Oprah Winfrey was born in poverty and became the first black reporter on TV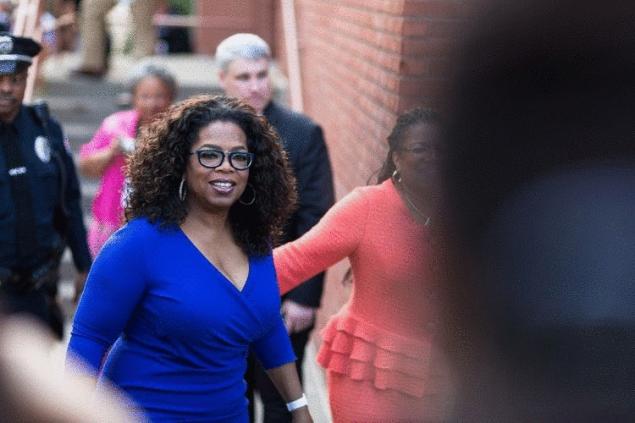 Equity capital: 3 billion dollars.
Winfrey was born into a poor family in Mississippi, won a scholarship to study at the University of Tennessee and became the first black television correspondents in the state in 19 years.
In 1983 she moved to Chicago to work on the talk show AM — later it will be named "the Oprah Winfrey Show".
7. At the time, businessman Shahid Khan washed dishes for $1.20 per hour.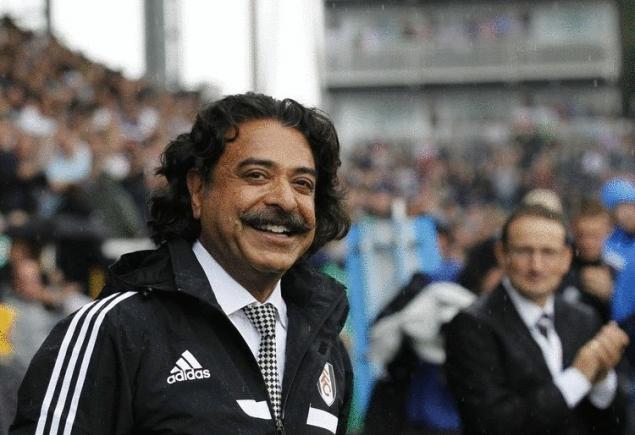 AP Photo/Sang Tan
Net worth: $ 4.4 billion.
He is now one of the richest men in the world, but, having arrived from Pakistan, while studying at the University of Illinois he worked part time washing dishes. Now he owns Flex-N-Gate, one of the largest private companies in the U.S. and two football clubs: the Jacksonville Jaguars, included in the NFL, and Fulham from the Premier League.
8. John Paul Dejoria, owner of the Empire in the production of means for hair care and Patron Tequila brand, lived in the car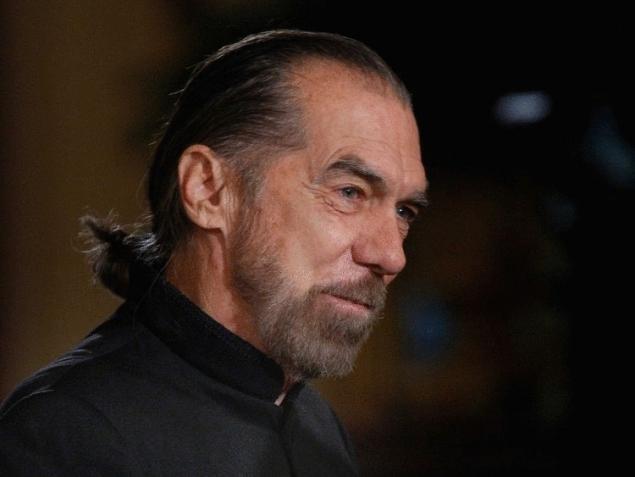 Net worth: $ 3.2 billion.
Dejoria, American in the first generation, was not yet ten years old, when his parents were forced to send him to a foster family. Before entering military service, he managed to be a member of a street gang.
Taking a loan of $700, Dejoria created the company John Paul Mitchell Systems and sold shampoo Hawking, living in the car. He then started Patron Tequila, and now invests in other industries.
9. Co-founder of Forever 21 To Over Chang after arriving in the U.S. he worked as a janitor at the gas station and cafe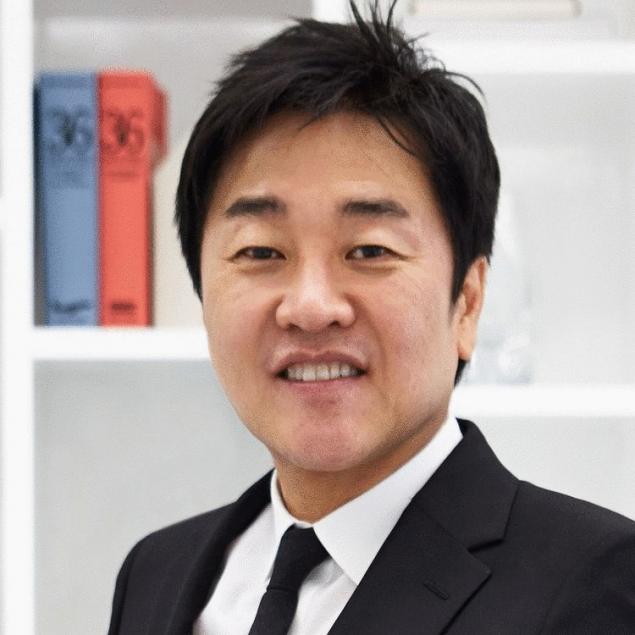 Equity capital: 5.2 billion dollars.
Life is not always spoiled the founders of Forever 21, To Won Chang and his wife Jin Sook. After moving to America from Korea in 1981 To the Won had to work three jobs simultaneously to make ends meet. His first clothing store they opened in 1984.
Now Forever 21 is an international Empire, it includes 480 stores and annual sales to reach $ 3 billion.
10. Ralph Lauren thinking about men's ties, as a clerk at Brooks Brothers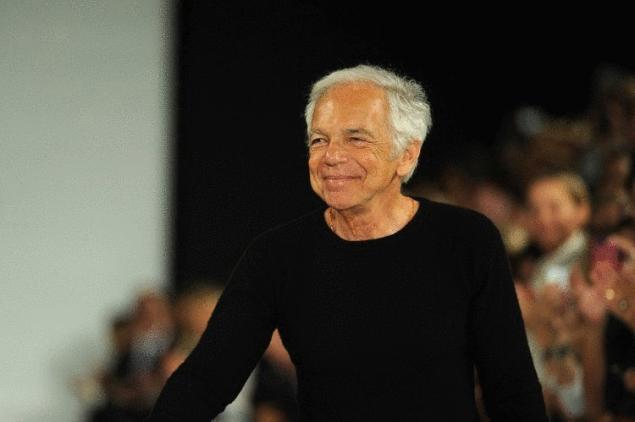 Anton Oparin/Shutterstock.com
Equity: $ 7.8 billion.
Lauren graduated from high school in new York, in the Bronx. Later he left College for military service. As a sales assistant at Brooks Brothers, Lauren decided to check whether matured men for a wider and bright ties. In 1967 he decided to realize his dream and sold the ties for 500 thousand dollars. The following year he founded the Polo brand.
11. Leonardo Del Vecchio grew up in an orphanage, and then went to work at the factory where he lost part of a finger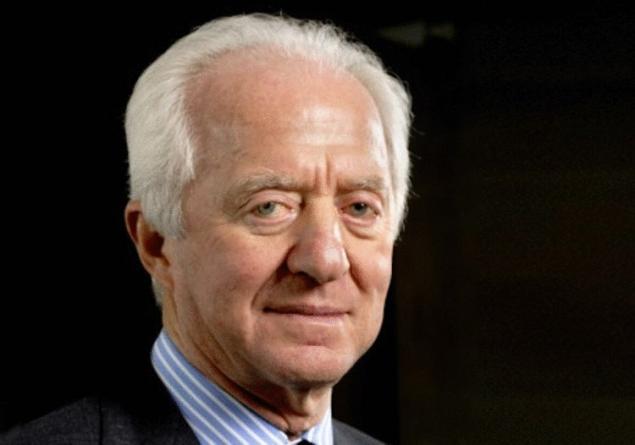 Net worth: 18.4 billion USD.
His mother, a widow, could not raise five children, so that Del Vecchio was sent to an orphanage. Later, he got a factory for the manufacture of moulds for auto parts and eyeglass frames.
At the age of 23, Del Vecchio opened his own molding shop and founded the company Luxottica, which became the world's largest manufacturer of eyeglasses, including sunglasses under the brand Ray-Ban and Oakley.
12. Legendary trader George Soros survived the Nazi occupation of Hungary and arrived in London a poor College student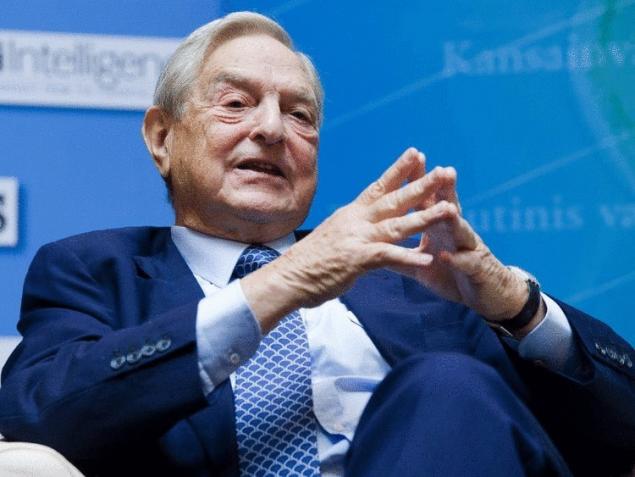 Equity capital: 24 billion dollars.
To survive in Nazi-occupied Hungary, young George posed as the godson of an employee of the Hungarian Ministry of agriculture. In 1947 he fled the country to London, to relatives. Enrolling in the London school of Economics, he simultaneously worked as a porter at the railway station, and a waiter.
After graduating, Soros worked at a souvenir shop, and then secured a position in Bank of new York. In 1992, his famous match against the British pound earned him a billion dollars.
13. The founder of Oracle, Larry Ellison dropped out of College after the death of the adoptive mother and for eight years was interrupted by casual earnings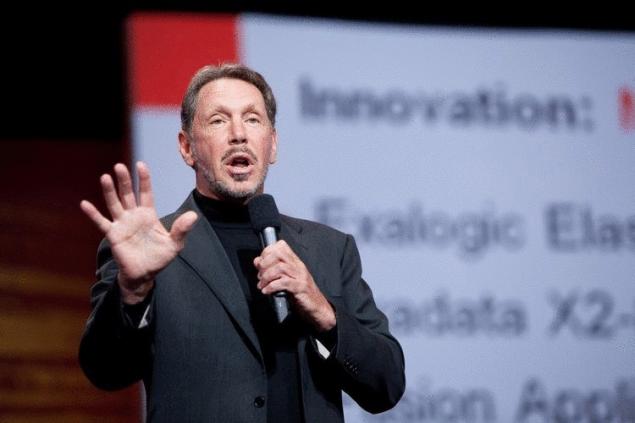 Private capital, 48 billion dollars.
He was born in new York, in Brooklyn. Allison grew up in a family of uncles and aunts in Chicago. After the death of my aunt, he left College and moved to California, where he worked odd jobs for eight years. In 1977 he founded Oracle software. Over time it has become one of the largest technology companies in the world.
He recently resigned as CEO, but continues to lead a life full of adventure.
14. Roman Abramovich in childhood was left an orphan. Now the Russian tycoon owns the football club Chelsea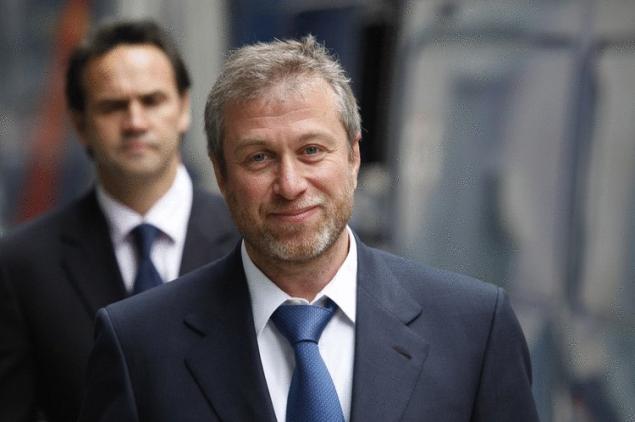 AP Photo/Lefteris Pitarakis
Equity capital: 9.5 billion dollars.
Abramovich was born in Saratov in 1966. When he was six years old, his mother died, and four to the father. He grew up under the tutelage of Moscow uncles and grandparents, who lived in the North, in the Komi Republic.
After the Ukhta industrial Institute, began to sell oil in Western Siberia. The turning point occurred in 1992 when he met Boris Berezovsky, one of the leading magnates of the new Russian capitalism.
After fraud charges against Berezovsky fled to the UK, and Abramovich took the reins of his Empire, bringing together 80% stake in Sibneft, the fifth largest Russian oil company, 50% of RUSAL, the Russian aluminum monopoly and 26% of Aeroflot, the national airline. He then moved to private investments.
Today, Abramovich is one of Russia's richest men. He loves toys: the world's largest yacht, a Boeing 767 and the football club Chelsea.
Source: insider.pro/EN/article/2683/