When I started at Apple in 1986, I was afraid to speak in public. To work in the division run by Steve jobs, it was terrible: "How can I compete with Steve?" But if you want to succeed as a marketer and as a CEO, you need to learn how to speak.
It took me twenty years to public speaking become comfortable for me, and here I will tell you what you've learned. I am not satisfied that you are just experiencing the performance. I want to give you a standing ovation.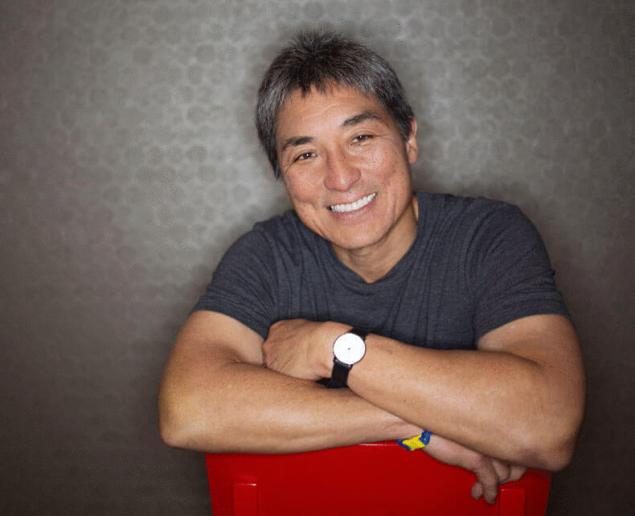 You need to have interesting thoughts.
Is 80% of success. It is much easier to make a cool presentation if you have something to convey to the public. And to the point. If you have nothing to say, refrain from speaking. If you do not want to give up, do some research on the subject and find that interesting to say.
Don't try to sell anything.
The art of presentation at the conference or other event is to entertain the audience and to tell her about something. Rarely it is also an opportunity to promote your product. If people think that you have something to sell them — this is the worst possible effects of your speech.
Make the beginning special.
I helped in public speaking trick: to make an individual, especially the first three to five minutes of his speech. It shows that you have done your homework and made efforts to compose a speech that will be valuable for students and non-standard experience. I'm trying to find some personal approach to the audience. For example, when I was in the company of Acura, I showed pictures of the two cars and the Acura two cars Honda, which are in my garage. When I go somewhere to speak, I often show photos of yourself in the local atmosphere.
Focus on the entertainment part.
Many coaches who prepare speakers, I do not agree with this, but unlike me, they are not fifty times a year. My theory: the purpose of speech is to entertain people. If you be entertained, you can also throw a few pieces of information. But if your speech is boring, no amount of information will not make it beautiful.
Do not belittle competitors.
In public speeches do not criticize competitors, because this shows that you are using unfair advantage — you already have the audience's attention. And it's not you doing the audience a favor. This they are doing you a favor listening to you, so do not belittle himself by trying to sling mud at competitors at this point.
Tell stories.
The best way to relax during a speech is to tell stories. About his youth. About their children. About their customers. About what you have read recently. When you tell a story, you lose yourself in it. And you don't already "speak". You lead the conversation. Good speakers know how to tell stories; great speakers tell stories that support their idea.
Naladte contact with the audience.
Do you think the audience wants that your speech went well? Of course he does. They don't want you defeated — why would they then gather and spend time with you? And in order to increase audience interest in your success, mingle with the audience before the show. Talk to people. Let them make contact with you. Especially good that it was sitting in the first row: then, coming on the scene, you will see these friendly faces. Your confidence will grow, you will relax and you will perform perfectly.
At the beginning of the event.
If you have, of course, have a choice. In the beginning of the event the audience is more fresh, they are more likely to listen to you, laugh at your jokes, to follow the theme in your stories. On the third day of the conference, the audience is tired, the listeners gets smaller, and I think they are already about how to go home. To make a good speech and so difficult — so why complicate your life?
Ask them to allocate a small space.
Also, if possible. If you were in the great hall, ask to seat people in the classroom — with tables and chairs, not as in the theater. Hall full of people — more emotional space. Better when 200 people are sitting in the hall, which seats 200 people, than when 500 people sitting in the hall for 1000 people.
Practice and speak continuously.
This is obvious, but still important. You need to give a speech at least twenty times to learn how to say it. The first of nineteen appearances can be in front of your dog, but they are required anyway. As said violinist Jascha Heifetz, "if I don't practice one day, I can feel it. If I don't practice two days, my critics can feel it. If I don't practice three days, everybody knows it."
I hope you'll need less than twenty years to get to this point. It took me so much time partly because no one explained to me the art of public speaking, and partly because I was too stupid to conduct research independently.
Guy Kawasaki — marketing, chief Evangelist of Canva startup, and first chief Evangelist of Apple, Advisor marketing at Motorola and is the author of several business bestsellers. This post is a fragment of a new book Gaya The Art of The Start 2.0 published  
P. S. And remember, just changing your mind — together we change the world! ©
Source: ideanomics.ru/?p=3899