The food at the cottage is always simple and fast, and at the same time, some are particularly fragrant and delicious. Warm Sunny evening, the breeze, the rustle of leaves and stringy minutes of blissful idleness, a glass of cold white wine, and amazing smelling biscuit with herbs, green onion and young sugar snap peas – what else you need to relax after the bustle of the city. And let the peas not yet own, and the purchase, but the green onion and herbs – from your garden, and cooking time takes very little.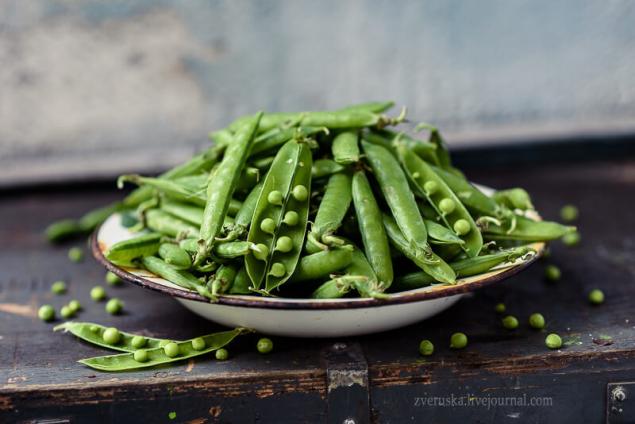 Galeta with baby peas, green onions and herbs
.
1 Cup peeled young peas
1 bunch green onions
100 g of cheese
1 package prepared puff pastry
a few sprigs of thyme or marjoram
2 tbsp olive oil
salt and ground black pepper
Preheat the oven to 200 degrees. Green peas blanched in salted water 3-4 minutes, drain the water, rinse the peas with cold water to retain bright green color.
Mash the peas so that the peas part remained intact.
Finely chop green onion, add salt, stir and leave for 5 minutes to lightly ass. Mix green peas, onion, pepper, thyme leaves or marjoram, most of the crumbled cheese and salt if the cheese is too salty.
Round baking dish covered with a sheet of parchment slightly larger than the diameter of the mold. The puff pastry out onto a sheet of parchment, coat the dough with olive oil, lightly prick with a fork and spread on it the filling, leaving a blank corner of dough into 1-1,5 cm from the Top crumble the remaining cheese and put to bake in preheated oven for 20 minutes, making sure the dough is not burnt.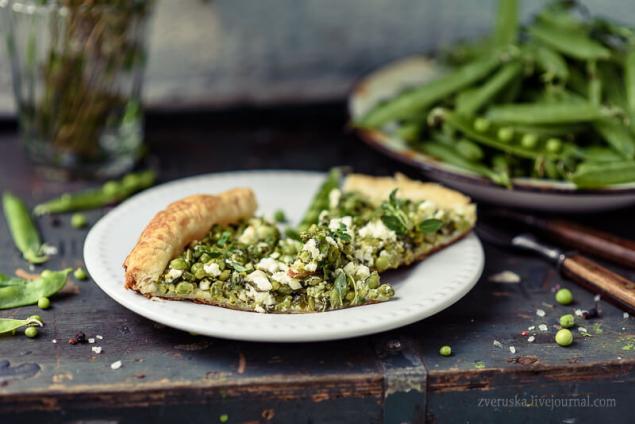 The finished biscuit remove from the oven, cool slightly, sprinkle with fresh thyme leaves and drizzle with olive oil. Delicious in hot or cold.published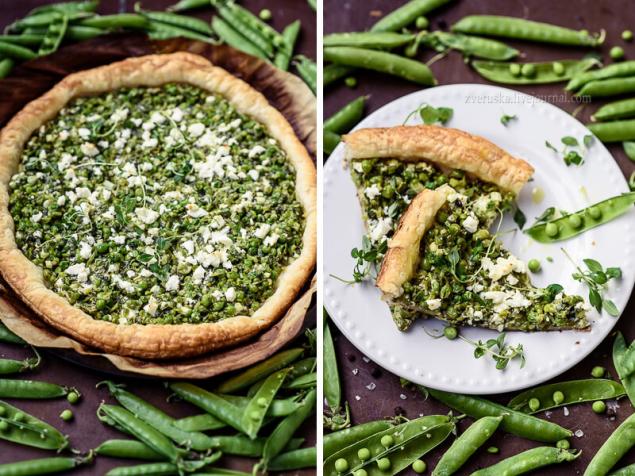 P. S. And remember, only by changing their consumption — together we change the world! ©
Join us in Facebook , Vkontakte, Odnoklassniki    
Source: zveruska.livejournal.com/141769.html