Even the most intelligent and talented people learn the main rules of life only after many years of torment and error. The correspondent of the Fast Company Vivian Jiang spoke with several well-known entrepreneurs, and they told her about the most important leadership lessons they have received due to their mistakes.
1. If you set up a company, it does not mean that you lidingoe the Hartz, founder of Eventbrite
Over the past year, I realized that if you do not see what it is — you can't be a leader. Leadership — a thing which requires work over and over again. No matter how much you work, you are constantly faced with the test of his ability to lead people and build alliances.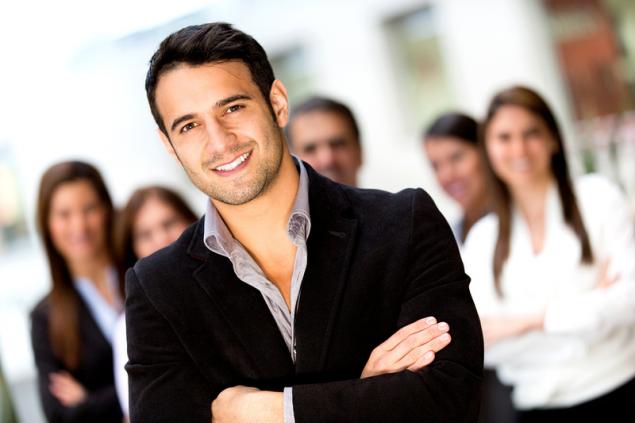 2. Competition kills creativesheffield von Borris, co-founder of Refinery29
In the business world is constantly faced with competition. To succeed, you need to know the competitive landscape inside and out. But as soon as you start to follow your competitors, you're missing what you really are stronger. I have seen many times how competition kills creativity. I myself suffer from it when you start to compare yourself with others, creativity disappears, you start to make just a new version of what competitors are already created. Maybe she's even worse than them. So do not be concerned tolerant to these comparisons: learn to create something out of nothing.
3. Before you make an important decision, think day-dvacet Kapoor, CEO of Apigee
When I was a young professional, I was sure that the key traits of a successful leader is a talent and discipline, that's all. I thought that if you're talented and ready to work, ready to lead. But then I realized that the important decisions is a key feature of any leader — sometimes requires patience. If I right now feel uncomfortable to take a big decision, I wait a day or two. During this time I do not collect new data, not weigh the pros and cons. I'm just giving this decision the time and often, with enough patience it is pretty clear.
4. Naivety in business is chorologie, Salzman, founder of the Founding Moms
I knew nothing about how to build a business. And what I didn't know helped me to build your way, and not to repeat what others have done before. Yes, this approach had its costs, but the result is tremendous. Today when I see young people who do not understand what they are doing, I applaud them and try to put on a slightly more productive way. But still, if you are an entrepreneur, you have to realize it yourself.
5. Give customers affect your produktblatt Northart, co-founder of LE TOTE
Creating our company, we started small and relied on feedback from customers, changing and developing the product further. If we too soon had it optimized for a specific purpose, we would be the wrong product for the wrong customer. Many people starting a business think they know everything that you need. But you have to be sincere curiosity and be able to listen to customers. Otherwise, your product and your business will never be great.
6. Give the team time to come up with their ideii Lee, co-founder of Vouch
Easy and in the short term, the leadership style is to always have ready answers and ideas. But it's much harder and much more useful for the team to hold his tongue, to remain silent about their ideas and continue to ask questions until the command to come to the answers.
7. You are your Castiadas, Rosenweig, CEO of Chegg and former CEO of Yahoo
When something goes wrong, he wants to protect himself and blame someone else. I too once was a time when the head of Intuit bill Campbell called me and asked me to walk with him. He said to me: "Accept responsibility for your life, responsible for its results." In the end it taught me that you is your experience. When something goes wrong, it's time to use all that you know and learn to cope with the problem, and not to be absorbed by her.
8. Do not make promises that can't stereotree Losert, CEO Bill.com
Too much promise to the client is a bad idea, and too much promise to the customer is a disaster, and no matter whether you hire a person to work or persuade to stay. Working with people, you need to act so that they wanted to come to you or stay with you, and with good reason — not only because you charmed. I was several times assured by its own mistakes that the most important person, able to convince someone to work in your company is not you, but someone from your staff. If you understand this, then focus on making your current employees happy. It attracts other talented people.  
P. S. And remember, just changing your mind — together we change the world! © Join us at Facebook , Vkontakte, Odnoklassniki
Source: ideanomics.ru/?p=4830