A simple recipe for home cooking: this delicious cake has become a hit all sorts of feasts.
Cake recipe, "Lemongrass" is so simple that it can prepare even the children. Cakes, the batter for which is made from sour cream, not to be compared with anything!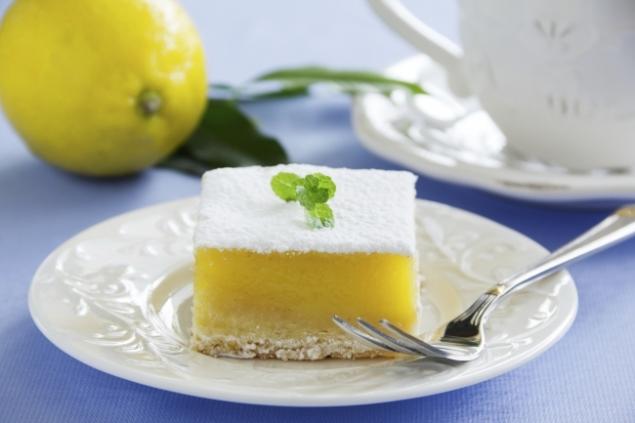 CAKE RECIPE, "LEMONGRASS" we NEED:Dough:
380 g flour
250 g butter
200 g sour cream
1\2 tsp soda (repaid in vinegar)
Filling:
1,5 PCs lemon
200 g of sugar
20 g corn starch
If the filling is too liquid, add the starch. It can be put directly on the dough: it will bind the liquid and turn it into jelly or jelly. It is best to use corn starch, it makes the pastry soft and crumbly. When poured into a pie filling – make sure to avoid bones.
HOW TO COOK:
1. Grate the butter on a grater, add it to the sifted flour.
2. Quenched in vinegar soda combine with sour cream and add mixture to flour.
3. Quickly knead the dough, divide it into two parts (2/3 and 1/3).
4. Put the dough in the fridge for 30 minutes.
5. Lemon mince, then add sugar.
6. A large part of the test roll out and put in a baking pan, forming boards.
7. Sprinkle with starch, then put the stuffing. The second layer of dough to roll out and cover them pie.
8. Bake lemongrass in preheated oven at 180°C for 30-40 minutes.
published
P. S. And remember, only by changing their consumption — together we change the world! © Join us at Facebook , Vkontakte, Odnoklassniki  
Source: www.domashniy.ru/article/eda/deserty-recepty/tort_limonnik.html?no_cache