To create a beautiful and stylish bedroom interior design does not require large expenditures. It all depends on the style and requests of the owners of the apartment. For instance, this cozy bedroom in a rustic style, is a budget option. The designers of the Studio interior "ARTstor" for the decoration of this room used the standard furniture, simple decorative elements.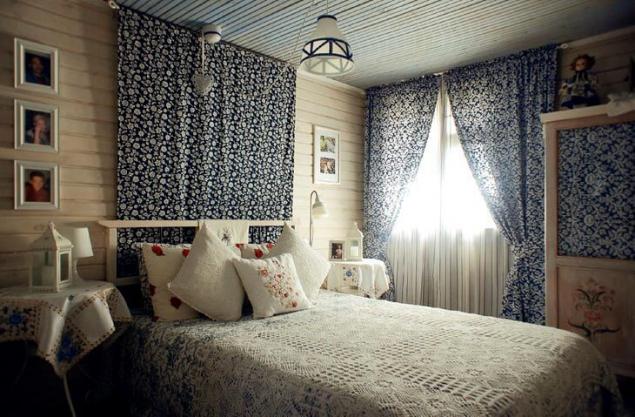 Special atmosphere in the house was able to create using the abundance of textiles. Thanks to the author's work – embroidery and knitted elements, the room acquired finished the perfect look. Textiles was the highlight of the interior.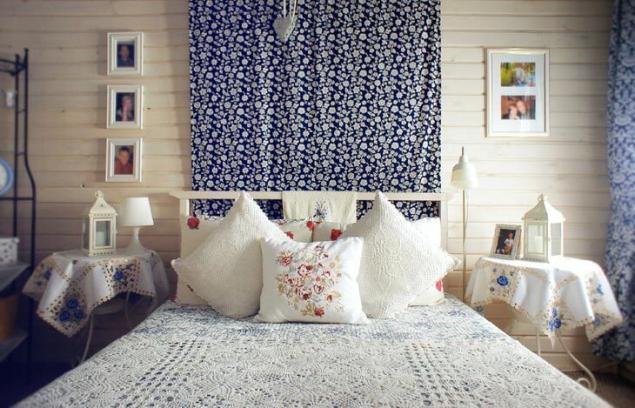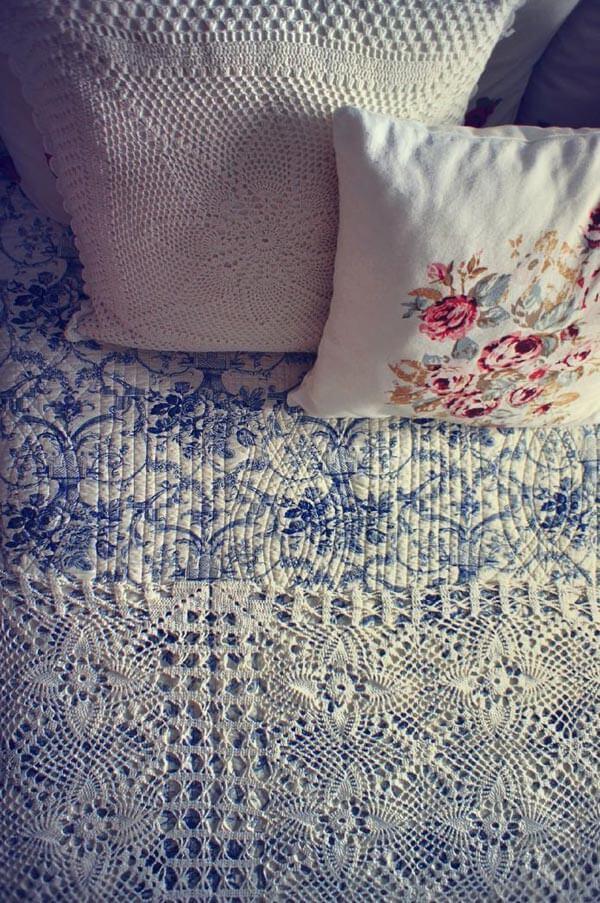 The combination of white and blue colors very harmonious. It is two natural colors: blue – the sea is cold and white – clean, neutral, and combined each. They complement each other. Blue colour bring a drop of freshness and white neutralises the coldness of blue tint. Lace veil organically fit the rustic style, as well as napkins with embroidery.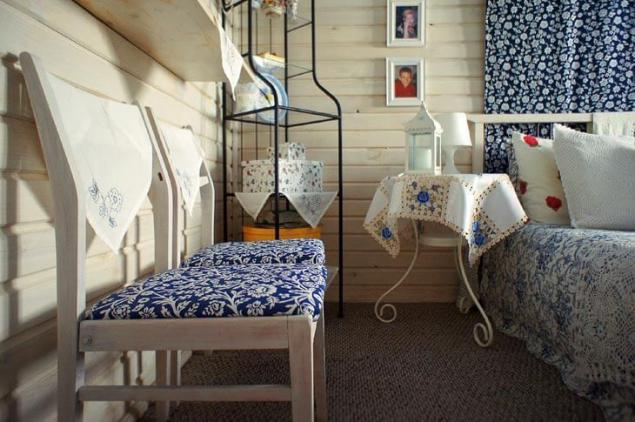 The chairs went to the home inherited from relatives. The chairs were made in Soviet times and are of high quality. Therefore, it was decided to leave them in the house, dragging and repainted.