Very often producers seek to draw attention to their products and increase sales by labeling different names, giving reason to believe that their food or cosmetics is "natural and sustainable".
At the same time, nearly half of consumers do not believe in the accuracy of the information pertaining to the natural and environmental safe products.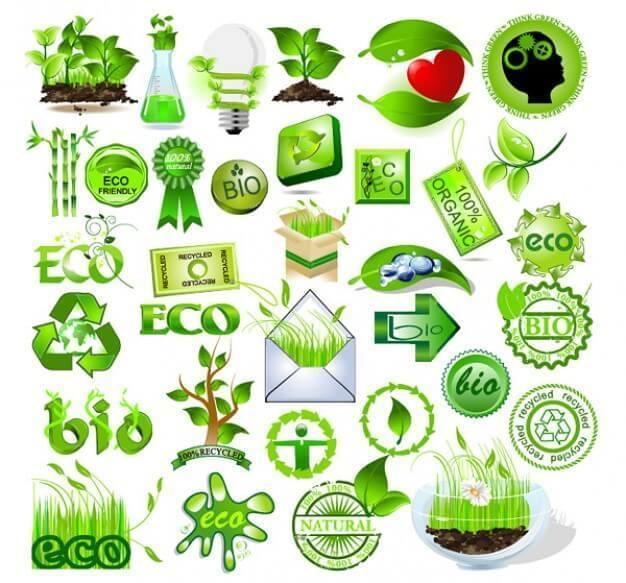 In such circumstances, it is very important to buyers to make their own conclusions and understand what really lies behind the fine words about the closeness to nature and environmental protection. In this article we will not consider options in which the manufacturer is deliberate deception, and sculpts badges
"eco"
,
"bio"
without any reason.
But buyers should know that for each such term there are very clear conditions in some cases, it can be used in relation to what products to use. And often it turns out that all these beautiful and attractive in a marketing sense – have no practical use for the consumer.
So, the 7 most common terms and what really lies behind them1. ECO
According to the Standards of the series "Labels and declarations environmental, ECO icons, and other cognate to the "ecology" of words informs about the environmental preferability of any products or other environmental aspects of its production or use. Environmental labels and declarations can be of several types and standards listed in detail the terms of such markings for each type (GOST R ISO 14020-2011, GOST R ISO 14021-2000, GOST R ISO 14024-2000, GOST R ISO 14025-2012).
This marking means, that during the whole product life cycle (production, transportation, storage, use, disposal) risks of environmental damage are minimized compared to similar products.
That is, in this case we can speak only about what
"eco"-products causes less harm to the environment
. The qualities of the products themselves — how they are useful, natural and safe for the consumer –
this mark has no relation
!
2. ORGANIC
Sanitary rules SanPiN 2.3.2.1078-01 establishes that the information: "Organic product" may be indicated in the labelling of products obtained from vegetable raw materials, livestock, poultry farming and beekeeping, without the use of pesticides and other plant protection means, chemical fertilizers, growth stimulants and animal feed, antibiotics, hormonal and veterinary drugs, GMO and not subjected to treatment with ionizing radiation.
Unlike marking "eco",
in the production of organic products minimized the risks to the consumer
. This is the main difference between these two types of marking.
That is, the organic carrots are doused with pesticides, organic chicken not treated with antibiotics and hormones, and these organisms are not genetically modified, and the products have not been subjected to treatment by radiation. No particularly clean Alpine meadows. Just food produced using mainly traditional technologies, GMO, radiation and antibiotics. All the conditions for organic production are listed in the recently published GOST R 56104-2014.

The use of the term "ecologically pure product" in the title and in the application of information on consumer packaging specialized food product, and the use of other terms that do not have legislative and scientific justification, is not permitted (paragraph 2.19 SanPiN 2.3.2.1078-01, p. 3.5.1.5 GOST R 51074-2003).
3. BIO
Now one of the most interesting. The prefix BIO! It would seem that now it can be found in many different food products, cosmetics and household chemicals. However, read the GOST R 52738-2007 that reglamentary
BIO
strictly as a
"Product of milk enriched with probiotics and/or prebiotics"
. Everything else is the imagination of the producers, not based on any intelligible criteria.
That is only enriched by beneficial microorganisms or specific substances stimulating its own microflora)
dairy products may be labeled with the word "BIO"
. All other use of the term illegal! If you remember that "BIO" means "life", the meaning of such markings on the juice or cereals do seem strange.
4.NATUR
In this case, there is no legal base that could be invoked, but in the common values of the phrase "natural products" is:
– Products made using raw materials of natural origin, without additives, using technologies and preserving the nutritional value, or other natural properties. Origin of all food products, cosmetics and even household chemicals are ultimately natural — it differs only in the degree of processing of raw materials. Therefore, it is likely that skim milk can be considered less natural than whole milk from the cow. Similarly, it is hardly justified to call organic food products or cosmetics that contain a variety of preservatives, flavors or flavor enhancers.
However, clear criteria of naturalness in the standard there, so marking this term is always on the conscience of the manufacturer! And natural product does not guarantee its usefulness or safety.
5. Functional foods
A very popular term now, the value of which for most ordinary consumers are not too clear, but clearly the product is useful, "must take".
The definition of such products is given in GOST R 52349-2005 is
"special food products that reduce the risk of developing diseases related to nutrition, preventing, or makes up for the deficiency of nutrients, preserving and improving health"
.
Such a mark already great responsibility of the manufacturer. Functional foods can really help with certain health problems. Of course, we should not compare the effectiveness of such food with the meds, but definitely not worse!
6. Healthy food
The label manufacturers are also trying to Express concern for consumer health, but if functional foods are recommended in certain diseases, a healthy food is beneficial to all. Unfortunately, clear criteria for the marking does not yet exist.
But to understand the meaning of these words, we can refer to the decree of the Government of the Russian Federation from 25.10.2010 №1873-p, from the meaning which it follows that healthy products are products with optimized nutritional value, including enriched with micronutrients (vitamins, minerals), as well as products with reduced fat content.
7. Farm products
Such labeling we also very often see on food products. And again, there are no clear criteria that would allow her to apply. Sometimes under the guise of farm products to sell products to large dairy factories or meat processing plants.
However, formally, farmers ' products are only the products of peasant farms (KFH). As a rule, such products are produced with individual elements of organic production. But to confuse it with organic products, still not worth it!
Remember
: do Not allow marking of children's goods and light industry products with the words "organic" and similar without the appropriate approval (paragraph 4 of article 9 TR CU 007/2011 TR CU 017/2011). published
Author: Andrew Mosul  
P. S. And remember, only by changing their consumption — together we change the world! ©
Join us in Facebook , Vkontakte, Odnoklassniki  
Source: roscontrol.com/community/article/nezakonnaya-ekologicheskaya-markirovka/#