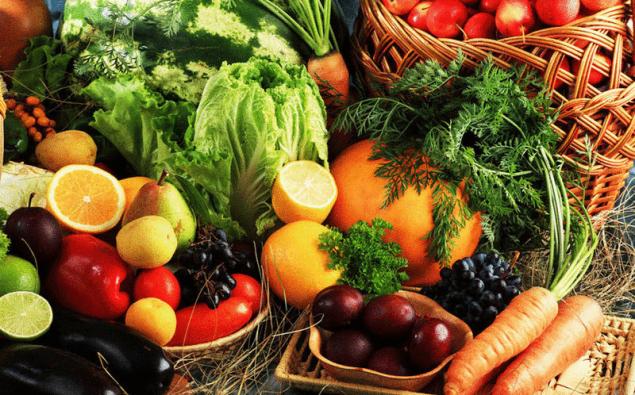 What is organic production?
Organic production is a holistic system of management and food production that combines best practices, taking into account the preservation of the environment, biodiversity, natural resource conservation, applying high standards of proper maintenance (welfare) of animals and method of production, which meets certain requirements to the products manufactured using the substances and processes of natural origin.
source: EU regulation 834/2007
What are organic products?
Organic products are products obtained through a certified organic production.
Organic raw materials for the manufacture of organic food comes from trusted sources: in the soil in which crops are grown, within 3 years it is forbidden to introduce any substance of chemical origin. Only after this so called transition period, the products gets the status of organic. Further, the organic raw material supplied to processing plants where processed separately from traditional raw material to avoid mixing. The main thing here is each stage of production is under strict control of the certification body certifying compliance with the requirements and standards for organic production through the issuance of a certificate.
Which confirms the organic quality of the product?
The organic quality of products is confirmed by a certificate issued by an accredited competent certification body. As for consumer information on the package is labelled in accordance with the standards and information about the authority that certifies.
Who can contact the manufacturer (processing plant or a trader) to pass the procedure of certification of organic production?
In Ukraine there are 15 foreign and 1 Ukrainian certification bodies.
The Ukrainian certification body "Organic standard" has international accreditation for the certification and recognition of the European Commission and the Swiss Confederation.
The manufacturer may apply to any certification body that is internationally accredited.
Str.14-15 Organic business directory of Ukraine in 2014 to: ukraine.fibl.org
Where can I find information on certified businesses and products?
In Ukraine there is no single authorized body, maintains these statistics at the national level. For more information on certified enterprises and product range producers, certified international 16 accredited certification bodies can be found in our Organic business directory of Ukraine in 2014 from the following links (2 parts): ukraine.fibl.org
Organic map of Ukraine and a Basket of organic products in Ukraine can be found in our Organic business directory of Ukraine in 2014 at the following link (page 404-405):
With other materials of the Swiss-Ukrainian project "organic market Development" in Ukraine can be found here
Read more about the most popular standards of organic production:
The EU Council regulation 834/2007 - regulatory document of the European Union (hereinafter — EU) that contain rules and requirements for organic production. Acts on the territory of the countries of the EU. This is the most common standard that is certified for organic production in Ukraine. Organic products in the European Union are marked with a single logo (organic logo of the EU — the so-called Euro-list) referred to in Packed certified organic products, together with information on the certification body and the origin of organic materials.
In countries that are not members of the European Union applies a standard equivalent to the EU Council Regulation 834/2007 and No. 889/2008.
National Organic Program (NOP) the national organic program of the United States. The standard to which the certification is carried out for manufacturers who cater to the American market.
Japanese agricultural standards (JAS) — national standards of Japan, according to which the certification is carried out for manufacturers who focus on the Japanese market.
The standards of "Bio Suisse" (Bio Suisse) — private standards of the Swiss Association of organic producers of "Bio Suisse", which are very common in Switzerland, in accordance with certification for manufacturers, aimed at the Swiss market.
The full texts of these standards, you can find the link
What kind of organic certified products is already in Ukraine?
— The list of Ukrainian certified organic products:
cereals (buckwheat, rye, corn, oats, millet, wheat, Kamut, winter wheat, spelt, spring, rice, sorghum, triticale, barley);
legumes (broad beans, peas vegetable, pea field, pea, common bean, Lupin, chickpea, lentils);
oilseed crops (mustard, flax, camelina, canola, sunflower, soy);
vegetables (artichoke, cabbage, Brussels sprouts, cauliflower, watercress, fennel, chard, carrots, cucumbers, parsnips, squash, peppers, parsley, tomato, rhubarb, radish, radishes, arugula, lettuce, celery, asparagus, horseradish, onion, garlic, spinach, sorrel, Basil);
melons (eggplant, pumpkin tardcore, zucchini, squash-zucchini, watermelons, melons, pumpkins);
fruit crops (walnut, pear, apples);
berry crops (apricot, gooseberry, chokeberry, barberry, cowberry, elderberry, grape, cherry, Rowan, melon, blueberries, raspberries, nectarine, BlackBerry, peach, strawberry, plum, currant, strawberry, cherry, blackcurrant, blueberry);
medicinal plants (Valeriana officinalis, motherwort, Echinacea purpurea, Melissa officinalis, calendula, Matricaria recutita, sage);
dairy products (cream, milk, kefir, sour cream, yogurt, butter, vegetable oil, whey, sour cream, cheese "Adyghe", cheese);
seeds (pumpkin, sunflower, garlic);
wild plants (hawthorn, white mushroom, stinging nettle, plantain, the fruit of the sloe, series, rosehips);
meat and meat products (sausage, boiled beef, sausages, boiled beef);
products of beekeeping (honey);
perennial grasses (sainfoin, grasses, clover, alfalfa)
annual grasses (Sudan grass, phacelia);
oil-bearing crops (cumin, coriander, lavender, peppermint, Clary sage);
tubers and roots (beet fodder, dining and sugar, potatoes, Jerusalem artichokes);
recycled products (oat flour, rye, corn, wheat, bran rye, bran wheat, kernel of walnut, peas shelled, polished, crushed, cereals, wheat pita bread, cake, pumpkin, mustard, linseed, rapeseed, soybean, sunflower, meal and husks of millet (mixture), oil pumpkin, mustard, essential of lavender, essential sage, corn, linseed, rapeseed, soybean, sunflower, oat flakes, pea, buckwheat, rye, wheat, millet, barley, husks of millet, mix cereal, sunflower kernels, oat, bread);
chicken egg;
teas, juice (birch, Apple), Apple aroma, Apple concentrate.
How to recognize a really organic product?
Make sure that the product is organic, consumers should pay attention to labeling where it is applied the logo of a certain organic standard and specified certification authority. And also has the right to demand a certificate showing the manufacturer (processing plant) and range of products. In addition, the validity of the organic certificate can be checked on the website of the certification body.
What specialized exhibition of organic products is in the world?
The largest international exhibition of organic products — BioFach events molotovo in Nuremberg, Germany.
In 2014, BioFach celebrated its 25 years. The exhibition in Nuremberg (12-15 February 2014) was attended by about 42 thousand people (in the yesteryear year, to 41.5 million) from 134 countries. In the exhibition "BioFach" and "Liveness", which are traditionally held together, participated 2235 exhibitors representing the food and cosmetic industry. The largest number of visitors came from Germany, Austria, Italy, France and the Netherlands.
Was submitted to organic food (dairy and meat products, groceries, wine, pastries, fish, eggs, beverages, spices, vegetables, fruits, etc.), textiles, cosmetics, educational, research, consulting, certification companies, etc..
About 93% of potential buyers of organic products were satisfied with their visit to the exhibition; more than 90% of visitors are planning to visit here next year.
During the exhibition, a Congress, which was attended by 6530 participants; it was held 74 events.
according to the materials provided by Research Institute of organic agriculture (FIBL.Swazey), in the framework of the project organic market Development in Ukraine
Source: /users/1077