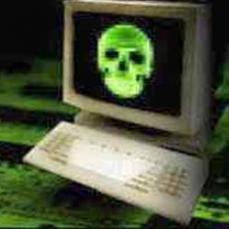 In the State Duma introduced a bill offering to include a system of accounting information on each unit released into circulation of audio-video, software and databases, in any medium. In addition, manufacturers will be allowed to sell the equipment used for copying listed information (such as writing CD and DVD), only persons who have a license to copy it. Approval of the bill could result in serious problems, both for manufacturers and for people, who have to make the database records even video taken by mobile phone.
Faction "United Russia" in the State Duma introduced a bill aimed at combating trafficking in products manufactured in violation of the law. Among other things, it regulates the circulation of audiovisual works, computer programs and databases in any medium. The project introduces the basics of government agencies on cooperation in the detection of cases of such products, establish areas of competence of various bodies and officials, as well as introducing measures to be applied in order to counter the trafficking of counterfeit and / or counterfeit products.
In particular, according to the bill, in Russia there should be a system of accounting and control turnover of certain types of products, as well as special conditions of circulation of equipment intended for reproduction of audiovisual works, phonograms, programs for electronic computers and databases on all types of carriers. < br />
That is meant by these two measures, said Yuri Jachin, lawyer, lecturer and business innovation in the IT sector of the Higher School of Economics:
"The first measure. I quote para. 1, Art. Bill 10: "Information systems of accounting and control turnover of certain types of products include information about each unit issued in the turnover of products and transactions made with her subjects turnover products." Thus, these systems must be activated in instances of certain products and all transactions with each instance. What are these products? It:
1) audio-visual works, phonograms, computer programs and databases on all types of media;
2) drugs;
3) dietary supplements;
4) cosmetic and perfumery products;
5) building materials;
6) automobiles, aircraft, ships, rail vehicles and spare parts for them;
7) explosives.
With regard p.p.4-7, the specific products to be taken into account, and the production and circulation of which are controlled, determined in accordance with the draft law by the Government. That is, these items will be considered, not all units of production, but only those that indicate government.
It seems to be that at pp 1-3 should be considered all the products, and if in respect of medicines and dietary supplements is explained, in relation to audiovisual works, computer programs, databases and phonograms is completely inexplicable. Attempts to introduce compulsory registration of copyright objects exist for a long time, but they are contrary to the essence of objects and meaningless, because every film shot on a mobile phone, or a program of five lines, according to the bill should get into the database records, and any deal with such facilities must be controlled.
In addition, each unit is counted and controlled products must be a unique identifier that is "contained in the product, on its surface or packaging, protected from forgery media about this product and its manufacturer." How to deal with computer programs, which do not have "unit of production" and are distributed via the Internet, the bill is not reported. The obligation to ensure the availability of ID products falls on the manufacturer of such products. Other obligations of producers and individuals dealing with trafficking "product": have the technical means to read the identifier transmitted to the information system of accounting and control data is sold or transferred to other units of production basis. They are not allowed to sell or transfer to another unit of production basis, which does not contain an identifier.
The second measure.
Manufacturers of equipment, allows you to copy audio-visual works, phonograms, computer programs and databases may sell such equipment only to persons who have received a license for such copying. The same rule applies to the resale, ie the person who has bought equipment for dubbing works and phonograms, be able to sell it only to the person, who also has a license. What is meant by the license, it is not clear from the rules of law. Activities for reproduction of works is not licensed as each organization producing the software, each sound studio, and even each organization wishing to record audio-video message to employees and distribute it, would have to receive such a license. If the license is meant in the sense of the license agreement, such a rule makes no sense at all as the antipiracy as to conclude at least one contract for the use of the work to get the equipment, there is no difficulty.
Perhaps the authors of the draft law will soon require the introduction of licensing of the recording of a number of types of works and phonograms.
This action of the rules except when reproduction of phonograms and audiovisual works done exclusively for personal purposes (tape recorders, video players), and when the equipment is intended to record the work in computer memory (ie, CD-ROM; writing CD-R / RW and DVD- R / RW - banned).
Separation of equipment, intended for personal use and for other purposes, the bill is not provided, that is, to distinguish the equipment intended for personal use and / or professional, will challenge for the manufacturers of the equipment, or the order of discrimination must be established by the Government ».
"Obviously, we can only hope that the bill will be seriously revised," - concluded Yuri Jachin.
The bill was submitted to the Duma on Oct. 4, 2007 deputies of the "United Russia" Boris Gryzlov, Vladimir Katrenko, Vyacheslav Volodin, Oleg Morozov and Vladimir Pekhtin. He is currently under consideration in the State Duma Committee on Economic Policy, Entrepreneurship and Tourism, as well as in the State Duma Committee on Civil, Criminal, Arbitration and Procedural Legislation.
A source