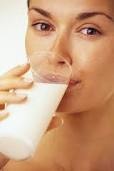 Head of Rospotrebnadzor Gennady Onishchenko opposes return to Russian legislation the minimum acceptable standards in the blood for drivers, including one that may arise in the use of yogurt. Chief sanvrach was categorical.
"Do you like yogurt - choose: will ride behind the wheel or yogurt drink. Here he kefir love, oh, what a good girl it, we limited his rights. And the fact that it kills our children, our citizens - what is it? "- Onishchenko said on Monday during a hearing in the Public Chamber of the Russian Federation on strengthening sanctions for drunk driving.
He added that he opposes the return of the rule of "three per thousand." According to him, such a lower limit of permissible only exacerbate the situation on the roads.
"Not in our country, with the chaos that is, to give a reason - if falls out of the car, and the next day it turns out that he was ... as much as required by law - this simply can not be," - said Onishchenko.
san-anatol. I can, something I do not know, but develops a picture that caught the Russian elite insanity. a trip to the "Kalina", flying with cranes, and now yogurt. is on the rise, is not it?