The device is able to transform gasoline or diesel car to a hybrid car powered by solar energy, offered by the scientists from the Italian University of Salerno.
Its development inventors called HySolarKit device that charges the battery using a thin and flexible solar panels and kinetic energy, according to Еuronews.com .
The developers claim that HySolarKit can cover up to 25% of the energy needed to have a car for transportation in the usual urban setting.You can use it in any car with front wheel drive. This allows to reduce fuel consumption and reduce carbon emissions. The new product can be installed on the two front wheels of the car. While front-wheel drive provides power from a conventional engine and the rear wheels receive from its electric battery. Thus, the vehicle can travel in solely electric mode and in hybrid.To charge battery by solar energy can either during driving or during long stops in the daytime.
Dario Marra, scientist of the Department of industrial engineering, University of Salerno: "Such a device will cost about 3 thousand euros. This investment will pay for itself in three years. But add that the device will improve the performance and acceleration of the vehicle, as well as improve control with four driving wheels ".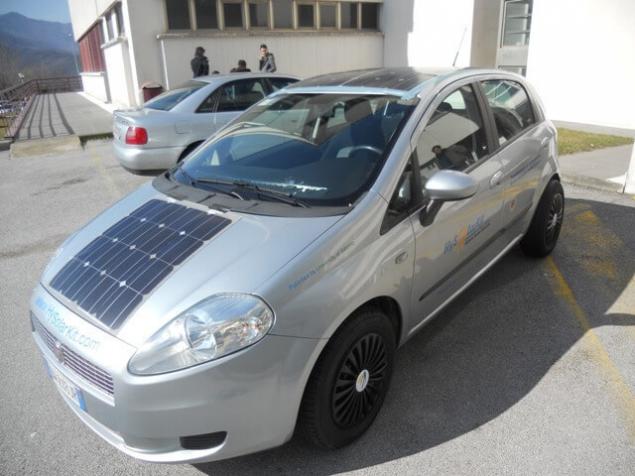 P. S. And remember, only by changing their consumption — together we change the world! © Join us at Facebook , Vkontakte, Odnoklassniki
Source: ecotown.com.ua/news/Italiyski-vynakhidnyky-stvoryly-prystriy-shcho-peretvoryuye-zvychayne-avto-u-hibryd-na-sonyachnykh-b/