In the network appeared the first photos and videos of the experimental electric vehicle GAZelle-Next Electro. The prototype is built on the basis of all-metal van, now this machine undergoes intensive testing at the sites by US in the Moscow suburb of Dmitrov and Gas in Nizhny Novgorod. In addition to the "GAZ Group" in the development projects of the company "Ekomotors and Spetsautoleasing". Support was also provided by the power grid Corporation "Russian grids".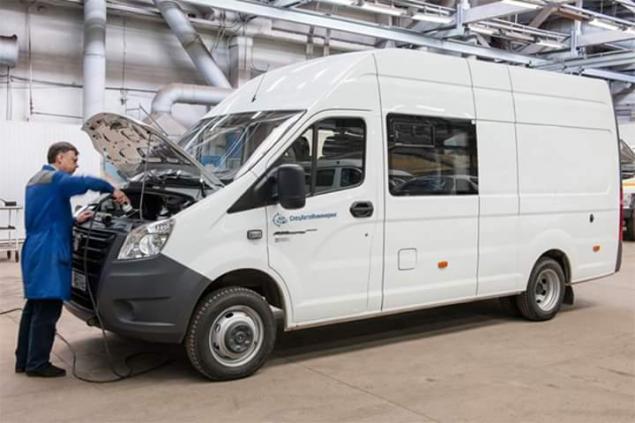 According to preliminary information, the GAZelle-Next Electro is equipped with a motor power of 60 kW (81 HP) and torque of 300 Nm, which nourish the lithium battery production of the us-Korean company EnerDel. Initially it was assumed the use of similar production Novosibirsk batteries "Liotech" (part of "RUSNANO"), but the company recently went bankrupt.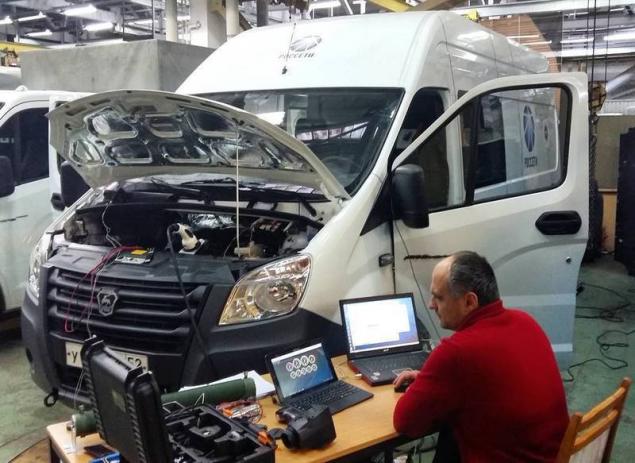 Electric GAZelle-Next at the curb weighs 2950 kg in the triple version and 3060 kg seven-seater version, that is, it is about 600 kg heavier than their counterparts with internal combustion engines. Permissible total weight of the electric GAZelle compared to the serial version is also increased, from 3500 to 4200 kg. Thus, the capacity of the electric vehicle in the back of delivery vans is about 1200 kg.
The maximum speed of the GAZelle-Next Electro" 90 km/h with a 0 to 60 km/h the car accelerates for 18 seconds. To save electricity, the electric vehicle equipped with a system recovery of braking energy, with the stated power reserve on a single charge is only about 120 km. For the recovery of this stock from a three-phase outlet will take three hours and a half.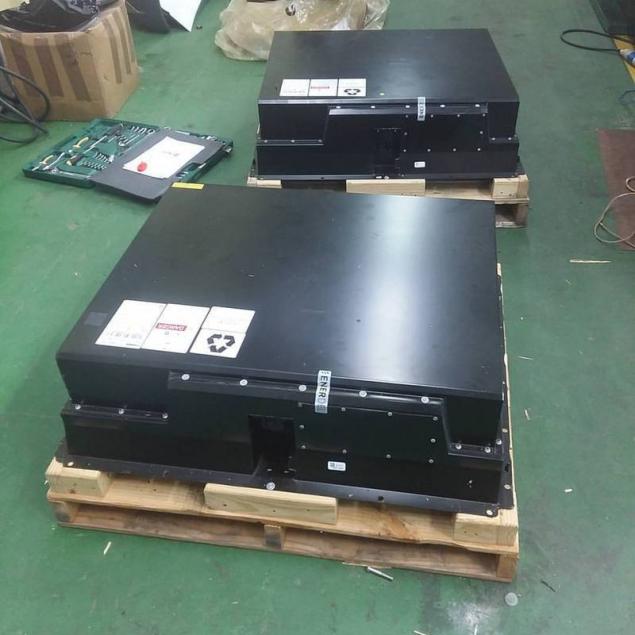 According to the developers, the GAZelle-Next Electro and can be operated at temperatures down to -25° C. the batteries are placed in a sealed container and heated. For heating of salon used the Webasto heater 7 kW of power, which need to fill with diesel fuel.
As told the correspondent Drom.ru a source in the project, test drivers appreciated consumer properties of the electric GAZelle-Next — "dynamic, pleasant and easy to manage." Besides much more comfortable than usual GAZelle-Next due to a reduced level of noise and vibrations.
The first information about the fact that "GAZ Group" is developing an electric version of GAZelle-Next appeared in the beginning of November 2015. Then it was noted that the company can organize small-scale production of these vans, if there are "real orders".
Recall, on the old ghazal-"Business" at the time it was created by two different electric. One was developed in 2009 "GAZ Group" together with the Moscow scientific research Institute of combined power plants and had a cruising range of 110 km, the second — in 2011 he created the company "Liotech" and firm TVEL ("daughter" of "Rosatom"), the stock of this electric car was 200 km away. published  
P. S. And remember, only by changing their consumption — together we change the world! ©
Join us in Facebook , Vkontakte, Odnoklassniki
Source: news.drom.ru/Next-Electro-39994.html