One of the most interesting abandoned objects, the suburbs located on the outskirts of Istra.
The world's onlycomplex for open ultrasociality tests
.
Test benches high voltage research center Russian electrotechnical Institute (vnic VEI) is a
universal set for testing and research facilities equipment for resistance to the effects of pulsed electromagnetic fields of natural and artificial origin
.
The territory can pass through the cemetery, the hole in the fence is directly opposite the units. To be honest I was dumb confused small one-story building past which I had to go through. I have a couple of minutes did not dare to go there afraid to sleep, but thankfully it was abandoned. The building has security, but I've heard they can negotiate.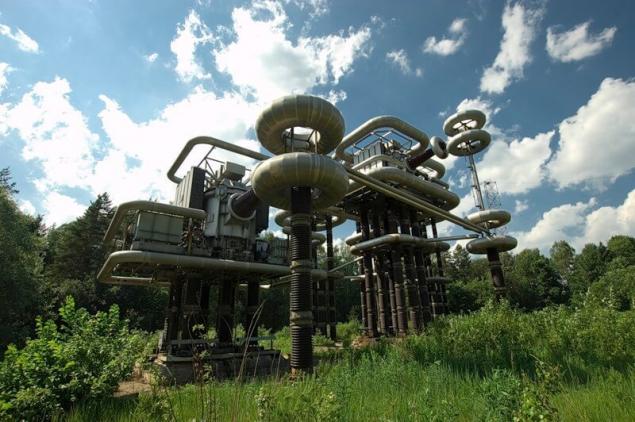 Generator "Arkadiev-Marx"
— the high-voltage pulse generators, allowing to reach high voltages with relatively simple method, consisting of a cascade of transformers. It was used to generate powerful electromagnetic radiation, like what occurs in a nuclear explosion.
Here was tested the behavior of the equipment at exorbitant pulses of electromagnetic radiation.
In people, this cascade of transformers known as the
"Tesla Coil"
.
Generator "Arkadiev-Marx" is a cascade of transformers on 3 MV with the commutation prefix.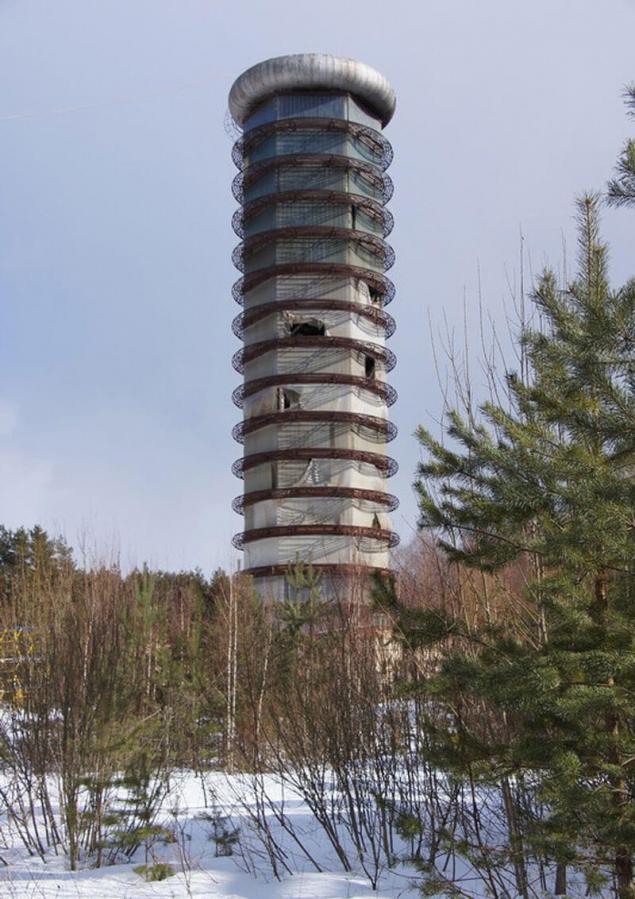 The full volume high-voltage tests alternating voltage and switching pulses of ultra high voltage electrical equipment, as well as studies of partial discharges in long air gaps.
For the first time in the world in the long mode, the received value of the alternating voltage 3 MV. Reached the amplitude of the switching pulse of 4 MV. When testing for AC voltage 3 MV recorded discharges with a length of 50 meters, switching pulse — 80 meters.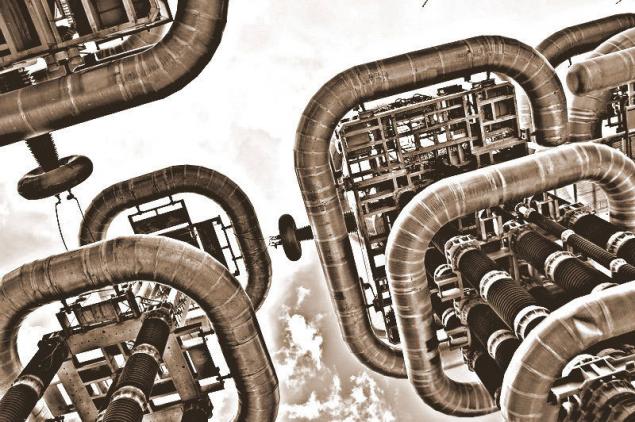 Main technical specifications of KT-3 MB:
Test voltage MV — us 0-33
Load current, A — 4
Capacity installed, MVA — 12
Voltage, kV — 10
Tower generates discharges in nine million volts, which is comparable with the second generation of all power plants in Russia.
The discharge goes into a small ball suspended over the stage. The tests here are rare, so to catch their implementation is almost impossible. Length of the received lightning can reach up to 150 meters, sometimes bits go into the woods.published  
P. S. And remember, only by changing their consumption — together we change the world! ©
Join us in Facebook , Vkontakte, Odnoklassniki
Source: superman2014.livejournal.com/200910.html