Probably each of us have been in situations when the whole world seems hostile dwell in the soul of emptiness and apathy, starting to think no reason to live, and in General — everything is meaningless.
In such moments it is very useful exercise psychological "rehabilitation" to clarify the mind may be viewing a suitable movie.
Alden tan, a specialist in motivation, entrepreneur and blogger, has compiled a list of just those movies.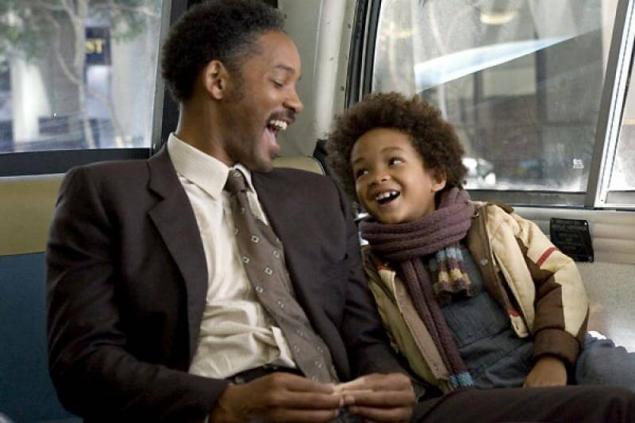 1) "the pursuit of happyness The Pursuit of Happyness")
will Smith definitely will bring to mind his game. See and dive into the story of Chris Gardner. Watch as he struggles with homelessness, taking care of his son and cope with the bankruptcy.
I watch this film regularly, because he always — even when it seems that things are hopeless — gives me the drive needed to continue.  
2) "the secret life of Walter Mitty" ("The Secret Life of Walter Mitty")
Yes, I know Ben Stiller from time to time confirms his bad reputation. But honestly, I think in this movie it's really good. Have a look at how unhappy Walter is going through withdrawal from work and goes on a journey. Literally.
Maybe the story is not so deep, but I think he will add a few drops of whatever carelessness in this motivational mixture.  
3) "Dallas buyers club" (Dallas Buyers Club)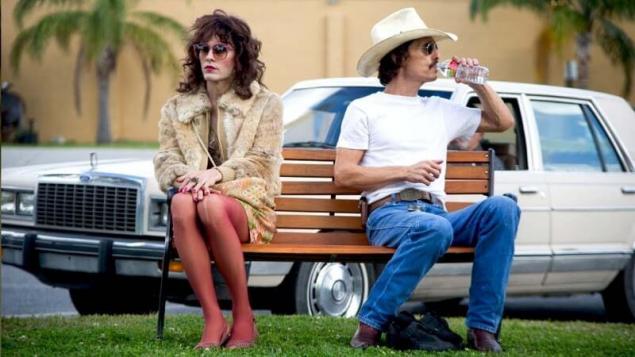 I think Matthew McConaughey playing Ron woodroof, demonstrates the social side of the personality, leading an unhealthy lifestyle. Hero is sick with AIDS and follows a path from drug trafficking to help a group of people dying from the disease.
He strives to show what can be done when you are bombarded by something terrible.
Game Matthew really deserved the Oscar.  
4) "Forrest Gump" ("Forrest Gump")
Although the story is fictitious, I see Forrest Gump as an inspiring character who teaches people how to live, acting like they always have only one attempt. Tom Hanks delightfully embodies it when the hero goes to war, falls in love, faces disappointment (several times), playing ping pong and running for a year without stopping.
And you know what? People call Forrest stupid and retarded. And I would say that he just is able to block ambient noise and to do what he wants. Peculiar, but useful philosophy.  
5) "Life is beautiful" ("50/50")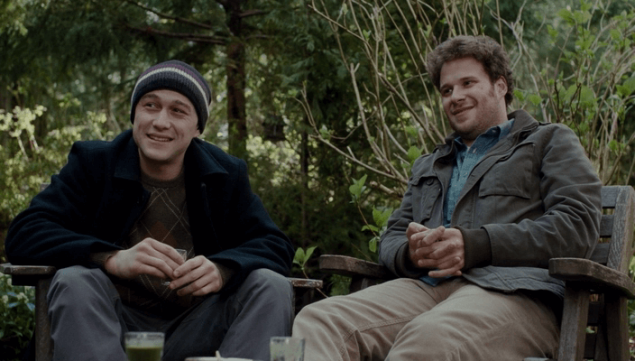 Joseph Gordon-Levitt and Seth Rogen! But no. This is no ordinary film about male friendship.
Levitt plays Adam Lerner, a young boy, sick with cancer. Watch as he struggles with the illness with the support of the best friend who seem to want only to use it for Dating girls; terrible girlfriend, belatedly bringing it into chemistry; and great buddies, appeared with him during sessions of chemotherapy.
I think the film is inspiring, because it shows how different people react to cancer. You will learn who really surrounds you.  
6) "the blind side" ("The Blind Side")
, a Homeless black teen can't establish a relationship with life, while the two boys do not accept him in their company. The heroine of Sandra Bullock's delightful shows, as strong support can create or destroy human life.  
7) "patch Adams" ("Patch Adams")
I got on the marathon of movies with Robbie Williams after his death. This tape stood out.
Patch Adams is unhappy with the doctor, tired of the system. He throws career to help those in need. One person really can make huge changes if we want.  
8) "Good will hunting" (Good Will Hunting)
, Matt Damon plays the role of will Hunting — fully self-contained genius. Strictly speaking, he's got emotional problems. He repels people, what prevents him to fully realize their potential.
This film seems to me to be inspiring, because it shows that everybody has problems, and everyone suffers from their own complexes. But with a bit of help, we are able to go far.
Moreover. We are just people. So everything is fine. But push yourself and strive for what you want. Oh, and Robbie Williams plays the therapist who manages to get through to will.  
9) "treasure Hunters" ("The Monuments Men")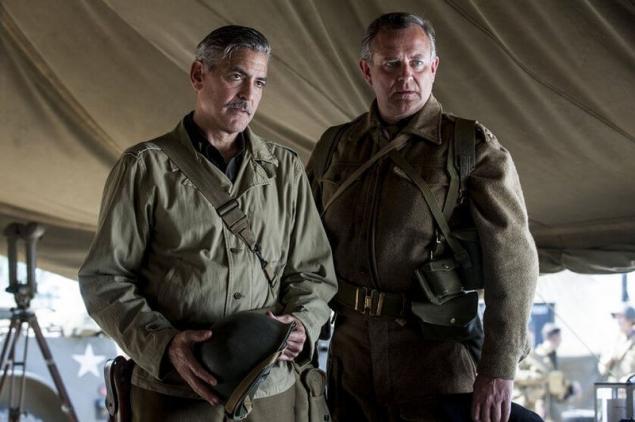 "You can destroy a whole generation, to raze their home to the ground, but they still somehow find their way back. But if you destroy their history, their achievements, it turns out that they never existed. This is what Hitler wants, and that is what we are fighting."
This quote fully reflects the essence of the film. We all chase in life for the same superficial things. And few stop to think about it and RATE high.
Encouraged by the knowledge that some are willing to fight for it.  
10) "District 9" ("District 9")
Perhaps it is not a traditional inspirational movie, but I decided to include it in the list because it's one of my most favorite movies.
What is it about? About aliens. They have landed on Earth and live with us. Humanity and aliens try to coexist. But the people here are bad guys.
Why this tape inspires? It makes you think. Once you feel like the bad guy, perhaps it is a signal: it's time to step up and change something. Not all foreign forces invade your life. Plus, there's a very touching ending.  
11) "Three idiots" ("3 Idiots")
People call three friends idiots. But they did everything to pursue their passions, and embody your dreams into reality.
I don't think many have heard about this film. But it is must-see. It will make you think about how today's education.  
12) "Impossible" ("Lo imposible")
Love your family. Cherish life. What else can I say?  
13) "42"
the Story of Jackie Robinson, the first black player in Major League baseball. See how he overcame inequality.  
14) "Fight club"Fight Club")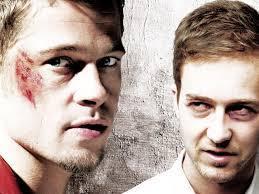 The film is much deeper than it seems. Tyler Durden — the brad pitt character — encouraged by his friend, an unnamed character played by Edward Norton. It makes him stop to obey and learn to live without the shackles created by work and property.
"Only to lose everything, we become free"
One of the best movie quotes. Revise it again and again, and every time you will find in it something new. Yes, and for the first time be prepared for the unexpected plot twist.  
15) "Always say Yes" ("Yes Man")
is Another unusual inspiring movie!
A funny and eccentric character of Jim Carrey agrees to literally everything.
Maybe you should open up, stop doing old boring chores and to grab the opportunities while there's still time.published
The author of the translation of Vyacheslav Davidenko  
P. S. And remember, just changing your mind — together we change the world! ©
Join us in Facebook , Vkontakte, Odnoklassniki
Source: megamozg.ru/company/mbaconsult/blog/25268/