Who do you think the main man in a woman's life?
The guy she found out what love is? Or maybe the one with whom she had her first sexual intimacy? Or perhaps the husband, the man with whom she decided to connect for ever my life and to give birth to his children? All of these men certainly play a big role in the life of every women, but still
the main man in a woman's life is her father.
It was for the then little girl follows men who, in the future, and for the first time will stir in her heart, feelings and will help her to experience all the delights of intimacy, and become the husband. Not necessarily it will be one and the same person. Subconsciously a woman falls in love with men who remind her of the image of the father.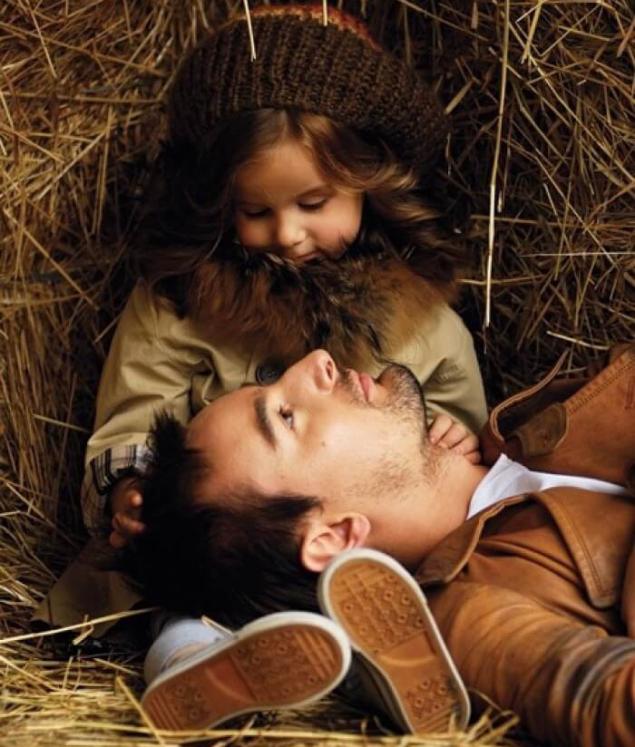 The father shows his daughter how a man should behave with a woman. And their attitude, and their attitude to her mother.
Daughter absorbs every word, every look, act and forms their understanding of what should be family relationships. Even if her father is a cruel man, a tyrant and a despot, she could realize that this behavior of men is wrong, because it brings much pain and suffering, but she subconsciously formed a negative attitude to the male image which represents the father. And this leads, unfortunately, to disastrous consequences in her adult life. She is afraid of men, to regard them as violent "beasts" or "goats", and thus to attract such applicants for his heart. Which once again will confirm her theory about what men really are. A vicious circle, the culprit who is her father.
If dad since childhood girl cherishes her, protects from all difficulties, helps, putting always his strong shoulder, and at the same time treats his wife (girl's mother) respectfully, the girl relaxes, realizing that men can rely on.
It shapes their attitude to the male sex on the basis of what he sees at home. And that's a positive, kind, considerate, honest and caring. Such men she will attract into your life when you grow up.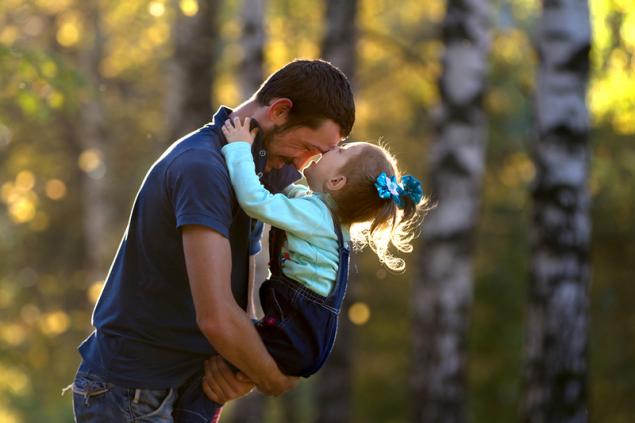 Photo Oksana Kolieva
Precisely because of the Pope influences the further fate of the girls, it's safe to say that the main man in every woman's life – the father.
What about those girls who have no dad? What if they were raised by single mother, and they don't see examples of men around? In this case, it is very important what words a mother speaks
about the father of the girl
. That is, the daughter is open to men, based on the attitude of her mother to her father. And it is very important not to traumatize the girl with stories about how her daddy "jerk" that left the two of them and went to another aunt, for example. Or that it's bad for some other reason. Understand that your words are shaping the future of your daughter, the Foundation of which will be the resentment of the father.
Remember the indignant comment of one of my subscribers will that she's not going to tell my daughter about her ex-husband/her father no good, because it's rare... In my case she only snorted, remaining unconvinced. "I have a daughter to tell all about him, and that he is greedy, stingy even was, and that he cheated on me and lied to, and that wanted me to abort when he found out about the baby. Let her know what her dad!". So said this woman and I was sincerely sorry for her daughter. I just realized, what consequences it will lead, I could tell the scenario of girl's life. But I did not want to hear. Well, that was her choice.
But I appeal to you, cares about the future of your daughter single mothers!
Tell your girl about her father with respect, describe all its virtues, which he definitely has! Why is he not with you? The circumstances were, it happened. But he's a good man. Worthy.
Of course, it will be better to you forgive this man, your ex-husband, despite all the pain he have caused you.
You were truly grateful to him for his daughter who would be without him in your life, simply was not. Sorry for the future of my girls and tell her about her father only good because how would you not been hurt, the main man in a woman's life, beginning with her birth and ending with old age – her father.
Author: Julia Kravchenko.S. And remember, only by changing their consumption — together we change the world! ©
Join us in Facebook , Vkontakte, Odnoklassniki  
Source: www.twiy.ru