Giving it is not only (and sometimes not so much), but also labor and child labor education. How to teach a child to garden work? Do I need to make? How not to make a garden of benefits for the family of a painful duty? Talk about it, psychologists and living in the village a family man.
"Country idyll" under duress
When parents acquire suburban area, they assure themselves and others that this idea is for the kids. They will no longer be in the fresh air, be close to nature and naturprodukter in the form of freshly grown carrots, cucumbers and other vegetables, berries and fruits.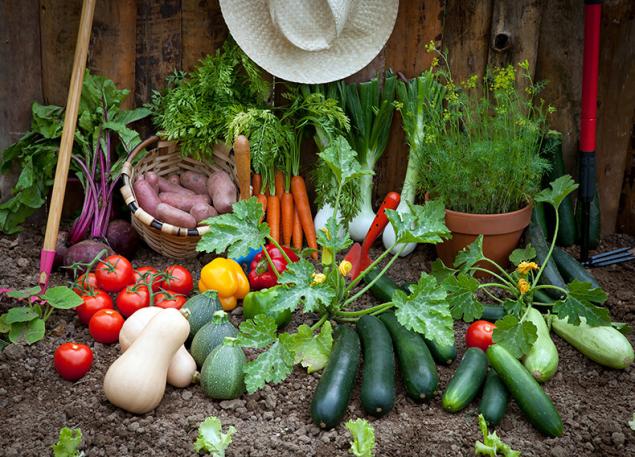 A small plot of land quickly begins to transform.
Appears house surrounded by green lawn and lush flower beds. Planted trees and shrubs, made the beds for vegetables, and all of this is shielded by a fence.
All members of the family after the working week leave to rest on a summer residence.
Dad pulls out of the machines are all new and new tools because he is building a house. Mom pulls out a bag and basket with food.
Somehow in these bags already have tomatoes, cucumbers, radish, and even herbs. Its green, that is, his own grown onions, parsley and dill only remains in the form of seeds to hit the ground and after two to three weeks to appear in the beds. Yes, and apples will appear closer to the fall, at the end of the summer season, and in my mom's basket they now are, very nice.
Children run to the garden beds, look, what changes have occurred in nature.
Added if planted with their hands the plants are in growth, not to dry them the sun, not broke if the wind is not broken if the rain and hail?
First, the parents explain to their children that grown on a plot of vegetables is better than store-bought, and then for educational purposes is quite demanding saying:
"Once planted – care!" Country labor is not so soon gives the result, coercion becomes annoying, and with each new day, the motivation of the children is below.
The question arises: whether it is necessary to engage in such agricultural occupational therapy?
Instead of playing with the children in outdoor games, or go to the forest and to the river, mom and dad rested in your urgent country cases that never end, and all of their initially a noble idea that fails. Weekend is over and all the family, weary from work, returns home to the city.
Ironically depicting modern country "idyll", I think of my childhood. I was 15 years old when mom got from the factory plot of land. We had her on this site go through all the circles of hell: to uproot, to dig, to plant, to build, and so on. After a few years I hated this country, but as an obedient child every Saturday and Sunday marched over to mom's on the way from the bus stop to the station. The machines have not been, so the harvest was collected and carried in a bag-truck, carrying a backpack and string bags. My mom all summer grown for our family vegetables, berries and fruit. Financially – it was profitable, but physically very hard.
Many city children of my generation went through this kind of occupational therapy.
After such weekends dancing tonight will not go, and hands and feet for a long time in order to bring necessary: they are in the cracks, blisters and in the ground.
In my opinion,
if the urban family is experiencing financial difficulties and this is due to children, then gardening on the dacha becomes part of "business."
The children themselves understand the need of parental assistance, and they should not be forced. They will be even happy to help their parents in solving family problems. Families who live in rural areas, tend to have their own land, and the children do not ask, why to dig in the garden. They have their duties and perform them.
If necessary, in securing a large crop there is, then, going from the stuffy, dusty city for the weekend, each family member could find a job that would like to do.
And here parents, it is important not to miss the moment and to suggest, even to show the kids what you can do in nature for the benefit of themselves and for others. Including, maybe, even to sow the seeds. But not from-under sticks, and fun.  
The garden is a personal choiceWhat does it mean to "teach" the child to country labor?! To show how great it is!
How cool to dig up the garden, what a joy when the first shoots of carrots or beets...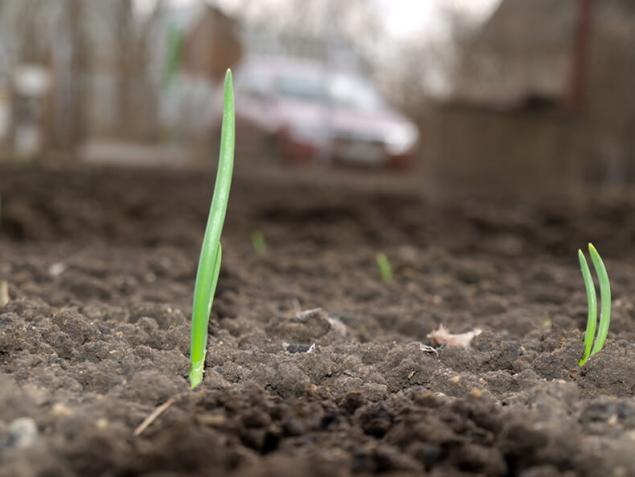 There probably is a question, whether parents like to dig in the earth? They are going to the country – with enthusiasm or with a deep sigh: again, weed beds, again to "plant" the potatoes, again, again, again?..
It is important to understand that everything that man does is the choice of the individual.
Chooses the man himself, and not someone for him. And if still it is voluntary choice of parents, then gradually and the child will be acquainted and get used to the country:
Stage 1 from birth:
— baby sleeps in the fresh air while the parents of the cultivated garden beds; if they do not fight, and work as a team, and together with fresh air to breathe in love to give.
Stage 2, from year to 3.5 years:
— the child is interested in everything, he must show and explain: "Look how the worm! Oh, how beautiful buds swell! Soon there will be flowers! But earth need help, so she gave us a good harvest: now I'll take the shovel and you need it too? Let's going to help me." At this age children love to help their parents, especially when their cheering: "good job!".
3 phase 3 (3,5) up to 5 years:
— it is important to instruct the child specific small but important tasks, for example, to water a little patch; it is necessary to motivate the child by showing him the beauties of nature, but in any case not to say "trample, break!". Show how to handle the plants, if necessary, simply say: "and here is a little more careful".
5 and further, if there was no garden, and parents are going to buy:
— should advance with your child to see photos with nature, be in nature, be interested in plants, showing how the buds and flowers, etc.  
It is important to remember that to make is to alienate the child from giving.
To force means to show that you need to do what the child wants to do. And in fact, you need to show that it is interesting that the child himself wanted.
In their Teens, if the motivation is not formed, there is only the path of understanding:
"we are all members of the family, we have to travel to the country, because it received something, and that". Also helps identify specific responsibilities at home. Teens need to be given the option to decide what is better – to weed two beds or do the cleaning in the house. Perhaps the love of nature wakes up by itself.  
Responsibilities feasible, according to the talents
(Alexey Proskurin, the father of 8 children, in 1996 moved with his wife from the city to the village in the Kostroma region)
So how village life: it is impossible that someone has not worked.
We have a fairly large farm: a vegetable garden, two fields of potatoes (don't know how much of the area, but the crop shot up to one hundred bags), a cow and chickens. The summer is short work season, respectively, too.
You have a lot to catch, so the work involved all family members.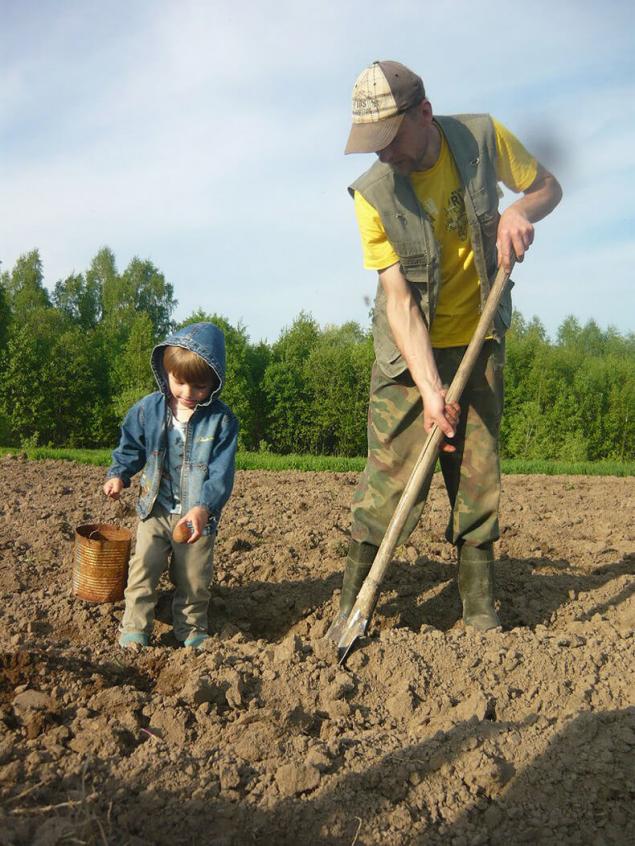 It's a small, live, basically, one of the grannies. Neither kindergarten, nor to go out with their peers. That is, children from morning till evening with us. And our task is simple – plow in the summer to overwinter. Do not grow potatoes – and what to do? Supermarkets mulberries no. Suppose that in winter sweep the street so that two or three weeks and did not get anywhere and nobody will pass. It is necessary as-that it may live. And if a wood stove is, the Yam-vegetables have a bag of buckwheat-flour noodles, milk is, it can live.
Therefore, everyone has responsibilities, feasible, of course, and according to the talents.
Someone better at home is managed in the kitchen, someone with a cow knows how. There is the most labor-intensive work, where the more people the better: it hilling and digging potatoes or hay.
Children – they are different.
The older we have the more responsible and independent. (Now three of them are students). The eldest, Daria, is the most hard-working: Wake up, go out on the porch in the garden's bed flying. The whole day somewhere was wound, and I come home there's dinner, all washed, bath flooded...
Alenka in childhood were more razgildyayski and more inclined to entertainment, but it can be easy to ignite, motivate: that will finish it all and the river will go, the cartoons look to the computer to play. She learned to work as elektrovenik: not always high quality, but very productive.
Junior is not the same. The life around has changed, we now live not in isolation, and in this regard there are some new temptations: the Internet, for example. Therefore, younger children have to be forced to work tougher than I would like. Yourself, adult, and forced...
But here, by the way, this point: work is work, and should be a bedtime story, and Santa Claus for the New year and Christmas, and snow FORTS, and trekking for mushrooms and berries, and a river, and a barbecue, and the contest for the best drawing on the subject... "harvesting potatoes". published  
See also: The child has not grown selfish, selfish need to be the momThese terrible two!
P. S. And remember, only by changing their consumption — together we change the world! ©
Join us in Facebook , Vkontakte, Odnoklassniki
Source: rusbatya.ru/dachnaya-trudoterapiya-zastavlyat-priuchat-pooshhryat/