I write a lot about love and love addiction, but I hope you understand that not all relationships have a "treat". Even if the relationship is far from unconditional acceptance and no wordless communication, they can be healthy and normal.
If in a relationship you can speak and be heard, if the opinion of another is accepted without judgment and clichés, if you feel safe and confident, then the relationship can be developed.
If you are in a relationship is quiet, comfortable, if emotionally most of the time consistently, if you Wake up in a good mood with a desire to make coffee partner if you fall asleep with the feeling of mental well-being, it is not necessary to disperse the topic "love or habit? love or addiction?"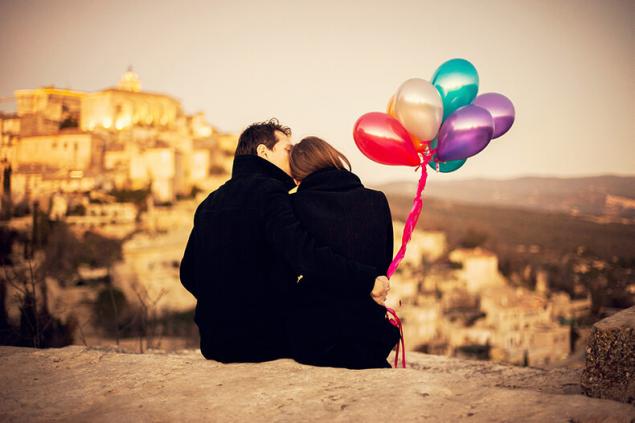 You are well – and this is the main criterion of a healthy relationship. No need to fix and change something that works.
One more thing. Many perceive the style of relationship in which one partner belittles the other, or even raises his hand to normal. For someone such contact is unacceptable, for another – usual scenario. And even in this case, to change anything is when you are unhappy, dissatisfied with his condition. If you're life together is not appropriate, and do not need to touch. It is impossible to make all happy on a single sample, lead to the happiness of integrity and harmony. Maybe someone emotional swing – harmony?
In some ways co-dependency can be expressed so little that it does not prevent people to live happily. And health!
Some of the joint life turns into hell. Problems severe codependency does not dissolve by themselves. Personal characteristics play a public installation where the violation of the boundaries of identity is considered normal and encouraged. "We're family", meaning you can phone to check, and correspondence to read, and to demand a report on the whereabouts.
In relationships some things can happen, but solely on the goodwill of the owner of the borders and not under manipulation. If you're aware of it and suffer from it, that is the basis for discussion.    
See also: Pick the right their environment Conscious People: don't stoop to the low vibrations!
In General, if you well, it doesn't matter how you will call it.
Also, it does not matter the name, when you in a relationship badly and painfully. It is important that one must live in happiness, whatever it personally for you.published  
Author: Lilia Ahremchik  
P. S. And remember, only by changing their consumption — together we change the world! ©
Join us in Facebook , Vkontakte, Odnoklassniki
Source: pticavpolete.com/ne-nugno-menjat-to-chto-rabotaet.html