Design Studio MKCA no wonder called the project Manhattan apartment "5 in 1" – thanks to a specially designed bulkhead with remote control this functional apartment combines living room, bedroom, dining room, cloakroom and study. One movement – and the zones follow each other.
Having carefully studied the problems of the small housing, Studio MKCA came to a sudden decision and created a motorized movable wall capable of transforming the space in a matter of seconds.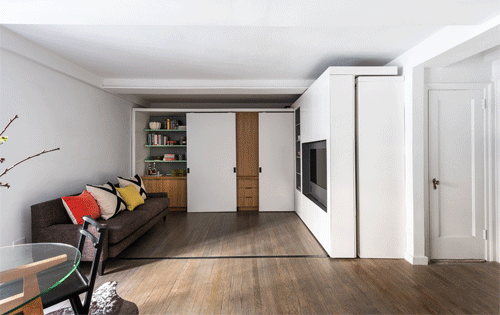 Unusual space solution for small apartment
The wall helps to distinguish between day and night zone, and opens a dressing room with fitted drawers and wardrobes.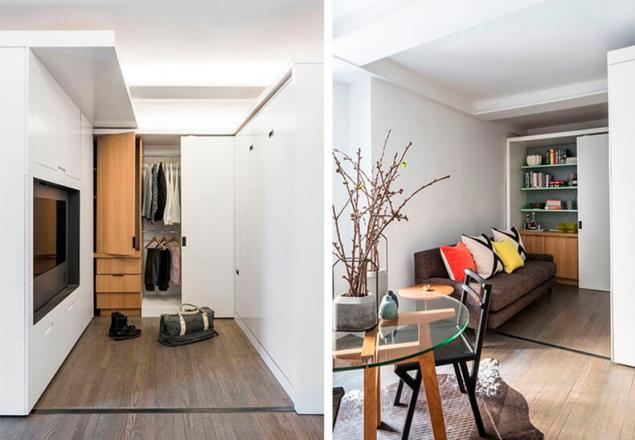 For awake time the design moves to the far wall and allows you to enjoy all the benefits of a full living room.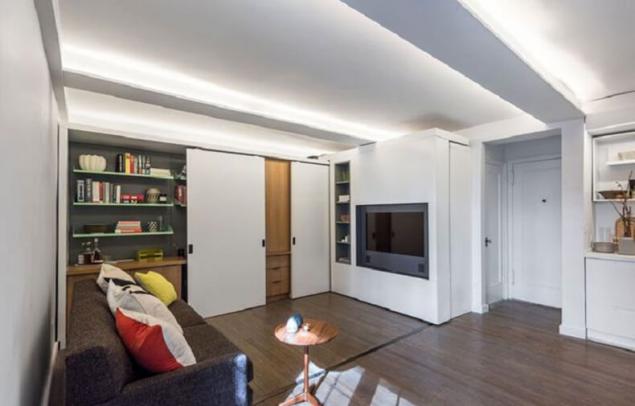 Also, the wall can be set in the middle, the living space will decrease, instead, get cozy area for watching movies.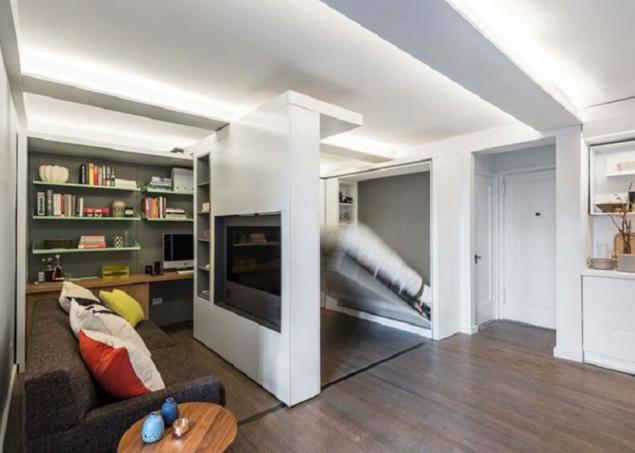 Also, the living area includes a comfortable work area. The Cabinet is thought over to trifles – there is everything necessary for productive work process. In addition, the working area can be closed with a sliding system.