The building, dubbed Hanover Olympic, became the first apartment building in Los Angeles, meeting the demanding environmental standards. In addition, this building does not consume energy from the Central power, it is also equipped with solar panels, allowing residents to reduce monthly payments for electricity of $100.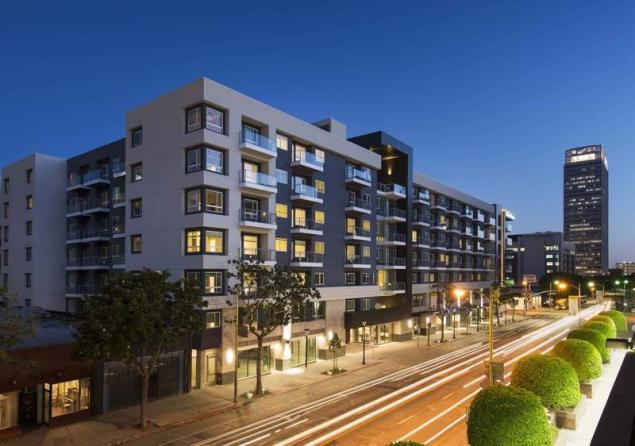 On the roof of the Hanover Olympic has 215 solar panels. Thanks to them, each apartment gets 3 kW of electricity every month and saves about $100.
To track the consumption of solar energy residents can own — each apartment has an iPad Mini with an energy meter. Living quarters is equipped with led lighting appliances with the energy efficiency standard Energy Star and Nest thermostats. To purchase the house as a Studio and a one bedroom apartment or an apartment with two bathrooms.
The building was the first in a Los Angeles apartment building on the energy plus solar energy. The structure produces as much energy as is necessary for his needs and sometimes even to excess. House with zero energy consumption is also equipped with a special ventilation system and heating, which allows to save energy.
The city aims to switch completely to clean energy. Los Angeles has spent $57 million on the replacement of traditional lighting with led lighting — this saves $9 million per year and reduce CO2 emissions.
Also, the city now has 104 new charging stations, and next year they should be 1000. Even the cops in LA use electric vehicles.
According to the company ThinkProgress, 2015 Los Angeles has received 20% of electricity from renewable sources. Nuclear and hydro gave a further 11%.
Building in Los Angeles located in the city centre and adapted for the urban environment. Another similar project Biosphera 2.0 — specifically designed for travel. The house meets the energy standards of Passivhaus and Minergie and produces energy, which ensures its needs. Rooftop solar panels are installed. Due to the construction of the building without heating and cooling all year round keeps the room temperature at 21-25° C. If necessary, the building can be dismantled and transported to another place.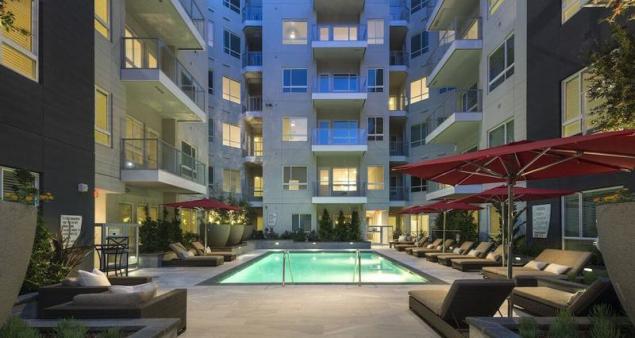 Yet homes with zero power consumption often can be found in the form of design projects and experimental buildings. The main problem with these homes is the price of the slim solar panels and high toxicity of the materials from which they are produced. However, recent research may change the situation. Recently, scientists from the University of New South Wales was able to create the most efficient in the world flexible solar panels that are not costly to manufacture and are not toxic. Thin film solar cells made of CZTS — copper alloy, zinc, tin and selenium.
P. S. And remember, only by changing their consumption — together we change the world! ©
Source: ecotechnica.com.ua/arkhitektura/1268-v-ssha-postroili-pervyj-mnogokvartirnyj-nulevoj-dom.html