To create with their hands near the house a cozy place to stay in the deck very simple. Lots of space, this deck will not take, but it is quite suitable for relaxing and for entertaining.
The creation of a platform for the deck it is not costly, the important thing is that she will originally fit into any country interior.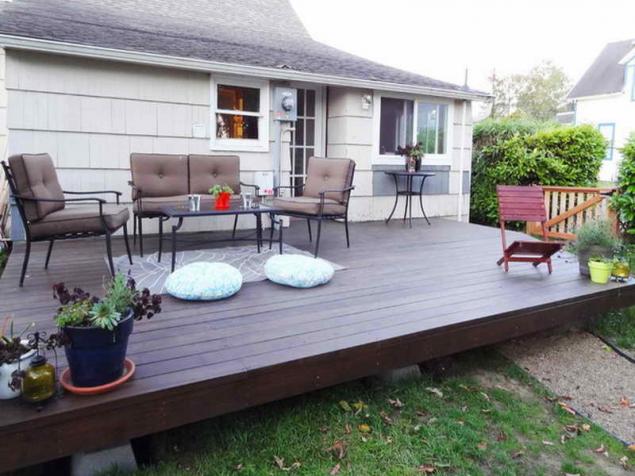 So let's go.
For starters
, decide the place
where will be located the deck-platform, it is best to attach to the holiday house. Thus, obtain the continuation of the house with a summer terrace.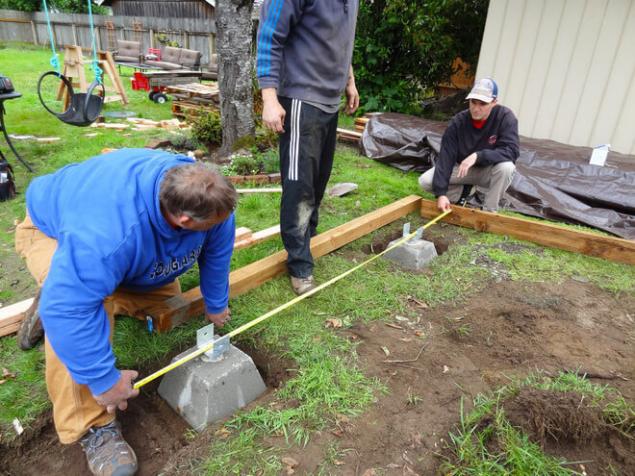 Take measurements
and put in the corners of the label for the future platform. The entire length of the wall of the house fasten a wooden Board. Screw them with screws. To protect the walls from water damage it is necessary to install the drain. Catch it under the edge of the boards attached to the house.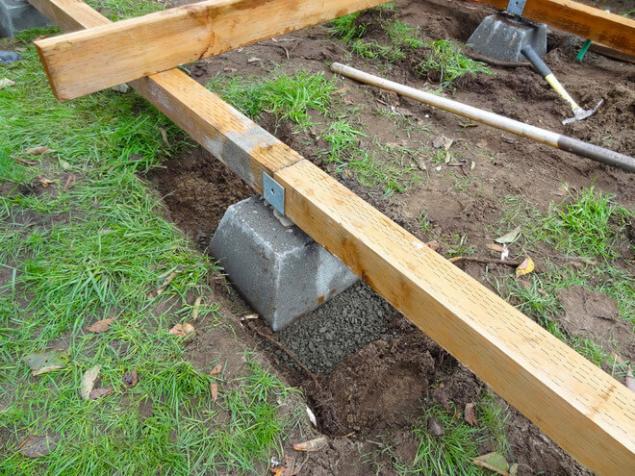 Now proceed
to laying the Foundation
for the platform. To do this, take the support beams with a thickness of 4 4 cm wide, the length of the beam define yourself, depending on the free space near the house. Supports must be placed at the desired distance and set them on pier blocks. Support beams and pier blocks need to be lifted to a height of approximately 20 cm In the designated places for blocks, fill with gravel, it will provide a stable Foundation for the future of the platform and will protect it under the pier from corrosion.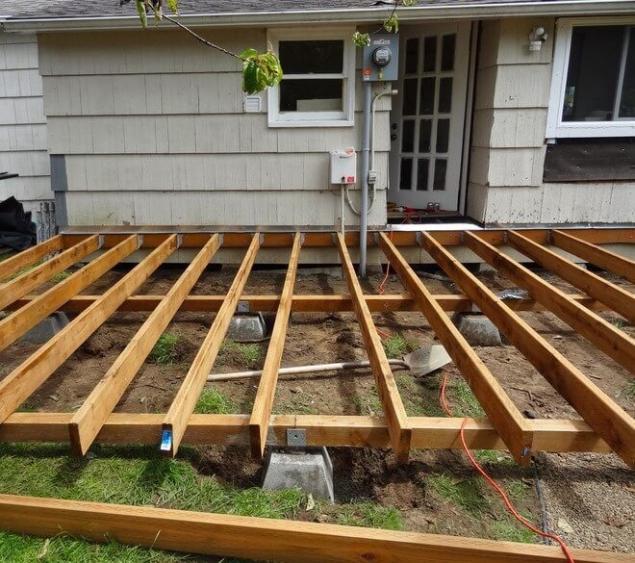 Use a spirit level to check that the beams were on the same level and perpendicular to support beam. Next, the beam fastening screw screws.
The creation of the Foundation platform is the most important and time consuming part of the job.
It is important to maintain accuracy and not to hurry.
For fastening I-beam of the platform you need to use the standard front mounting hangers, they will ensure the safety during the mounting of the beam platform to the wooden boards.
Measure each Board and 40 cm and attach them with three screws to the joists of the framework of the platform. In order to avoid further injury on the screws in the floor of the platform, try to screw them completely into the Board.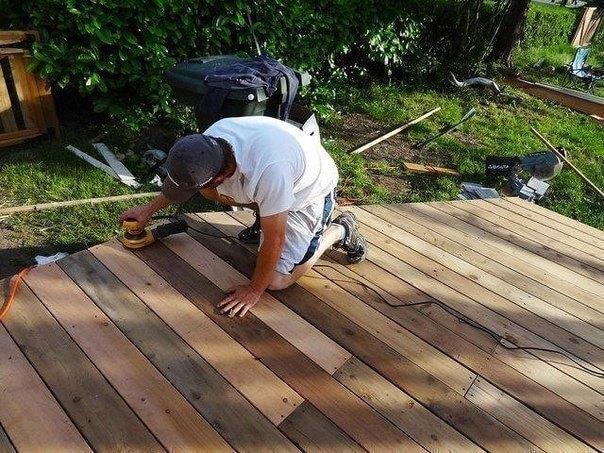 Once the platform is ready overhangs should be cut with a circular saw. To floor looked smooth and neat, boards must be sanded using a special machine. Then with a damp cloth remove any dust boards. If the boards have small holes, seal them with sealant. Putty must dry a few days, after which the deck platform can be used to reveal the stain.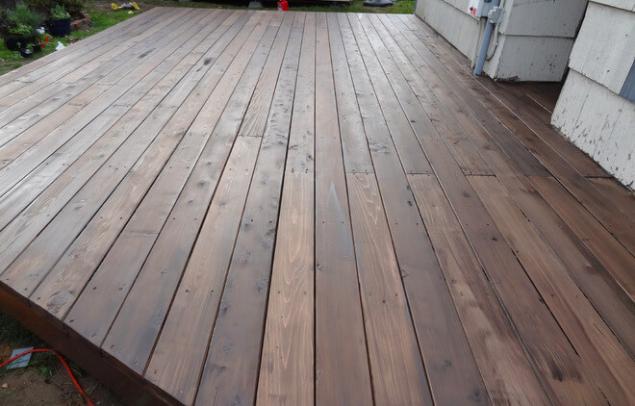 Also interesting: the Porch — decorating your country home Ideas for the design of a porch of a countryside house or cottage
A place for rest and parties is almost ready.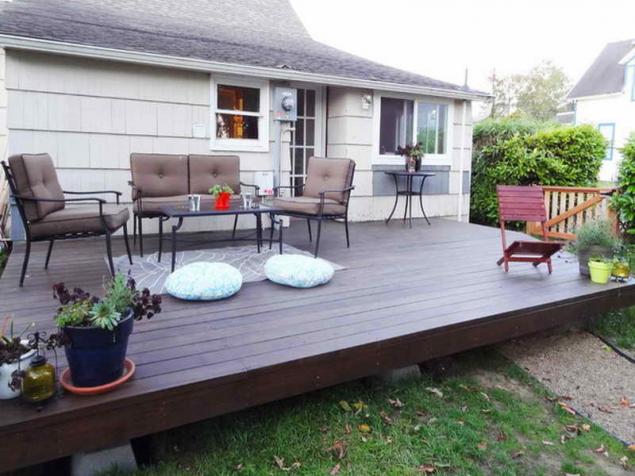 To complete the summer veranda lay a Mat on it, put pillows, set of garden furniture and at the edges of the deck, set flowers in vases.published  
Source: vk.com/dacha.life?w=wall-83256656_25626