"UAZ" presented a pre-production sample of the updated Patriot SUV, which will differ from the current model of "a high level of comfort, safety and reliability." The first car was donated to non-profit organization "far East leopards" for the restoration of leopard population in Primorye.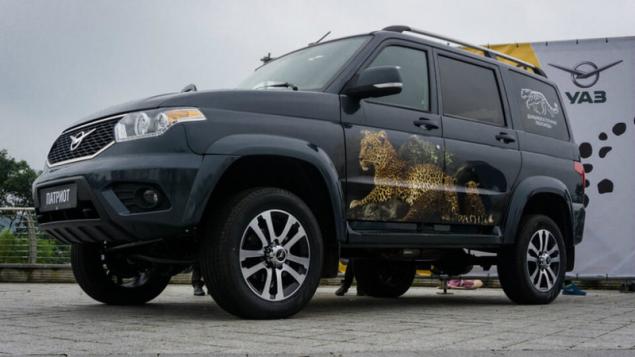 "Patriot" has got a locking rear axle. In addition, the SUV is equipped with ABS, stabilization system, front airbags and front seat belts with predatorily.
In addition, the model has improved sound insulation, cruise control, climate control, heated steering wheel, rear view camera, front and rear Parking sensors and multimedia system with touch screen and navigation.
Externally, the updated "Patriot" is different from dorestaylingovyh model, a different grille and modified rear lights. Interior photos not yet published. Judging by the spy pictures, which appeared in the summer, the SUV will change the front panel, the control unit of the multimedia complex of climatic installation, and also will have another steering wheel.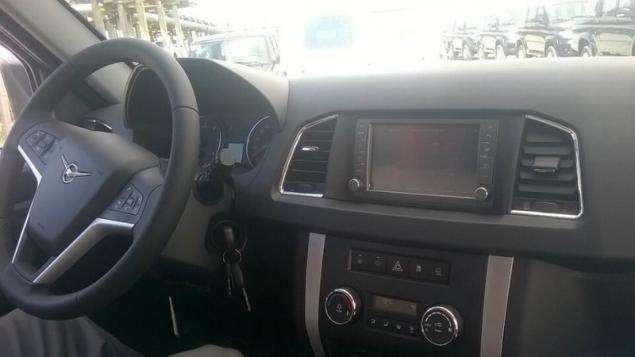 The timing of the appearance of the production version of the updated UAZ Patriot is not yet known. The current SUV is offered with a 2.7-liter gasoline unit capacity of 135 horsepower and 114-horsepower diesel engine capacity of 2.2 liters. Prices start from model 579 thousand (with regard to the existing stock). published  
Source: motor.ru/news/2016/09/02/newpatriot/