In the age of information technology it is difficult to imagine life without gadgets. In each apartment, house or room has a computer, tablet or smartphone. Most of the gadgets connected to the Internet via Wi-Fi connection.
Unfortunately, very often the Internet connection is working properly. You don't even suspect that the reason lies in the other people that connect to your Wi-Fi router! It can be your tricky neighbours and intruders. Just imagine what your Network can connect complete strangers.
"
How to know who is connected to my Wi-Fi
"? Follow our simple instructions, and succeed!
The device is connected to Wi-Fi
Find out the IP address of your Wi-Fi router. You can find it on the router (at the bottom of the sticker), in the user manual or on the box.




If the IP address is missing, then type in your browser 192.168.0.1 or 192.168.1.1. Then you will see fields to input username and password.




Specify the username and password (often admin), click OK. This window indicates that you've got it made.




In order to see users that are connected to your wifi, go to the menu "Wireless" then "wireless Statistics".




In the photo you can see that the Wi-Fi connected 4 devices. Using the MAC address you can find out which devices are connected to your Wi-Fi router. Every network device has a MAC address. If you see that your Wi-Fi connected strangers, you should change the password. Many Wi-Fi routers this can be done through the transition to the tab "Wireless mode", "wireless security".






Reboot the router using the tool "Restart" in "System tools".
Now you can be sure that your Internet connection is secure, everything works quickly and efficiently! Don't have to worry about
how many devices are actually connected to Wi-Fi
. Will certainly tell friends about how to protect themselves.
The author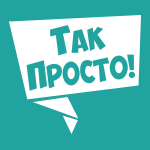 The editors of "Site" Is a real creative laboratory! The true team of associates, each a specialist in their field, United by a common purpose: to help people. We create content that's really worth sharing, and a source of inexhaustible inspiration are our favorite readers!