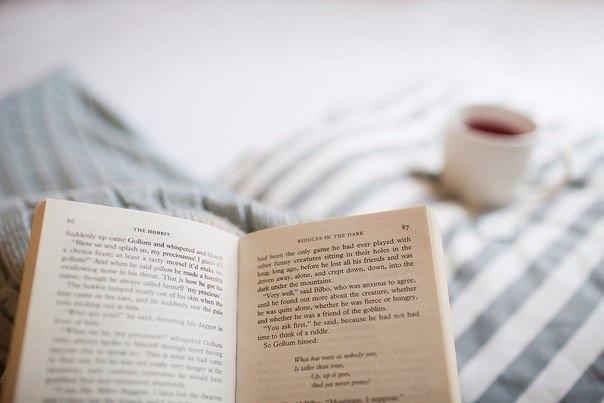 1. Karen Pryor - "Do not growl at the dog! The book is about training people, animals and himself »
Unique book that can make your relationship with any person, animal or even with yourself better. Karen Pryor offers ingeniously simple and amazingly effective technique that will help you teach anyone to do what you want. We are not talking about the insidious manipulation, hypnosis and complete subjection to the will. It is about positive reinforcement - the most reliable and effective way to influence the behavior of others.
You will learn how to make a spouse once and for all stop grumbling; how to teach a three year old child to behave properly; how to explain to the cat, it is not necessary to climb on the kitchen table; as the chief coerce you to regularly raise salaries; how to improve their own performance in all activities - from sports to poetry works - or get rid of bad habits by using positive reinforcement.
2. Julia Cameron - "The Artist's Way»
The book "The Artist's Way" for the 10 years of its existence has changed the lives of over a million people - namely, their relationship to their own creative abilities, and help them realize their dreams of creativity. Julia Cameron, well-known in bohemian circles in the US as an outstanding consultant disclosure of man's creative abilities, believes that creativity - one of the fundamental qualities of human nature, a true spiritual path of self-realization, and to go beyond the usual perception of life.
This book - a practical course for up to 12 weeks of daily lessons to help beginners (advanced) creator (any of us) to see and to awaken a new and sometimes unexpected talents.
3. Richard Branson - "To hell with it! Beris and do! »
Sir Richard Branson - not just a talented entrepreneur who has built a unique brand of Virgin, uniting several dozen completely different businesses, including shops selling music CDs, airline and railroad companies, radio and publishing. He is also a bright, non-standard personality.
Branson book - manifesto of life, action, risk. The credo of the author - to take everything from life. This means do not be afraid to do what you want. At the same time it does not matter whether you have enough knowledge, experience or education. Life is too short to spend it on things that do not bring pleasure. If there is a head on his shoulders and enough enthusiasm in the heart, any goal will be able to do. If something like - do. I do not like it - do not hesitate to throw.
The book carries a great charge of optimism, wisdom, and faith in the capabilities of each person.
4. John Kehoe - "subconscious can do anything!»
In the privacy of woods of British Columbia author 3 years thinking on issues related to the human brain.
Ways to enhance its limitless resources, developed and combined Kehoe in a specific program can change your life for the better, fill it with success and happiness.
5. Stephen R. Covey - "Seven highly effective people skills»
In your hands is a unique book, published in 73 countries in 29 languages ​​sold more than 10 million copies. This international bestseller `№1` US President Bill Clinton believes handbook for each individual, striving for success. Its author Stephen Covey is known worldwide as an expert on leadership, family, interpersonal relations, personal effectiveness and personal development. In 1996, he entered the top 25 most influential people of the USA, have had a major impact on the development of American society. His work is universal, because it is based on the `natural zakonah` - on the principles and regulations in force everywhere and always. Now you have the opportunity to learn the effectiveness of philosophy. Everything depends on you!
6. Marina Moskvina - "Learn to see»
You do not have to strive to become a professional poet, painter, composer and actor. Creativity - is the internal state, the existence of different quality, fertile life, intelligent, generous, excessive. The ability to experience joy from the most ordinary things, such as what you breathe, or drink tea, saw her lover, or hug a tree. Only love can be compared with the work, but that one does not exclude the other. Only meditation and prayer surpass it, but in no way did not abolish.
This book is unusual even for a multi-faceted writer as Marina Moskvina. Do you draw, whether shoes stitch, you are a carpenter or gardener in red sneakers, spud peonies - it does not matter: every human being - born creator, he only needs to flourish. That's about it - the book "Learn to see."
Marina Moskvina conducts workshops and seminars on the development of creative abilities and learning the art of writing. His book, she devotes to students who can be you, if you want.
"Learn to see" won the hearts of thousands of Russian readers. In this edition includes selected interviews Marina Moskvina, even closer acquainting us with this amazing man.
7. Larry King - "How to talk to anyone, anytime, anywhere»
Larry King - one of the most famous people in the United States - host of the popular talk show host broadcaster CNN, to be a guest of honor is considered the most prominent figures of politics, business, sports and the arts. In the book "How to talk to anyone, anytime, anywhere" Larry King communication master shares his secrets.
8. Napoleon Hill - "Think and Grow Rich!»
Perhaps the most significant and authoritative book in the world - a guide for the attainment of success, wealth, vitality and determination to overcome. Over the 70 years of "Think and Grow Rich" is considered a classic textbook on the creation of wealth. In each chapter, Napoleon Hill reveals the secrets of making money using that thousands of people have purchased, multiplied and continue to increase his fortune, while developing and enriching their personal potential.
9. Susan Jeffers - "Fear ... but act»
"Fear ... but act" - the famous bestseller by Susan Jeffers, which went through 20 editions in English only and translated in many countries. In the US alone has sold more than 2 million. Copies. In this guide, really stood the test of time, Dr. Susan Jeffers offers inspirational and dynamic technique and profound ideas that have helped countless people cope with their fears and go forward in life.
After reading this book, you will learn:
 - What are we afraid of, and why;
 - How to stop being a victim and become a creator;
 - Secret decision win-win solutions;
 - 10 steps to help you create a positive thinking;
 - How to make life more meaningful.
10. Dale Carnegie - "How to Stop Worrying and Start Living»
This book is an outstanding American writer Dale Carnegie is widely known throughout the world. Its advantage is that it teaches the reader how to get rid of the habit of constantly worrying. Today's unstable life in Russia makes it extremely topical issue, necessary and extremely useful for anyone who wants to avoid stressful situations, blows of fate, stop worrying and start living happily. It can change your life completely! The book is designed for a wide range of readers.