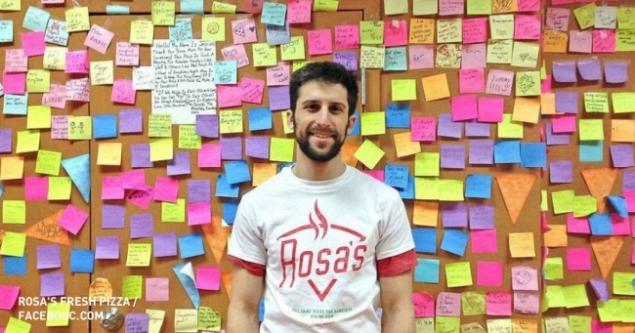 Mason Wortman - owner of a small pizzeria in Philadelphia, USA, and yet he is a man with a big heart. Once he thought about the fact that people often want to help someone, but do not know how. Inspired by the idea of ​​"suspended coffee" Mason put into its own currency institution - color stickers, which can buy anyone exactly $ 1 (as is a slice of pizza) and share it with a stranger, attach to the wall
.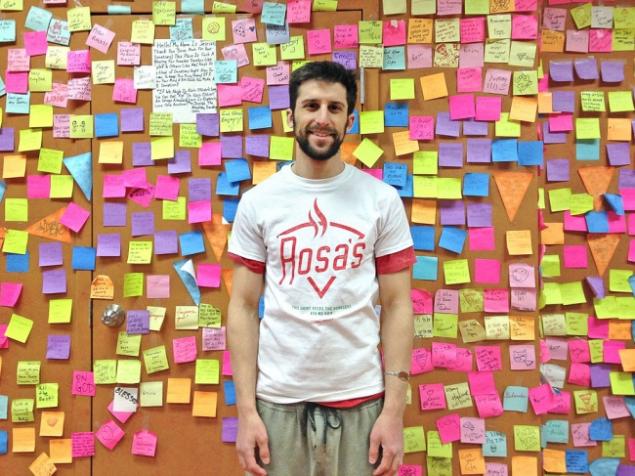 Now Rosa's Fresh Pizza adorn the walls of hundreds of colorful stickers, and anyone in need can take one of them and get a slice of pizza for free. People leaving stickers, write them words of support and wishes of good luck.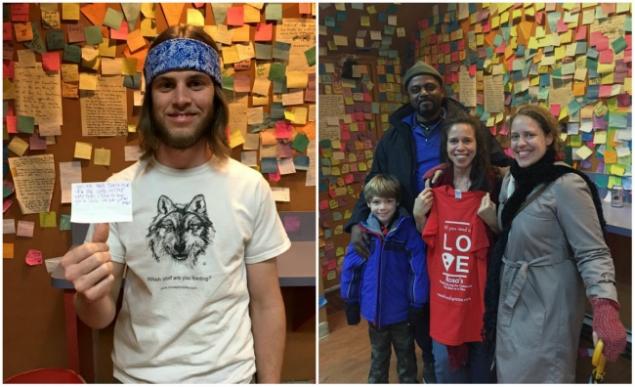 The most conservative estimate, colorful currency managed to take advantage of more than 10 thousand times. Is not that a great idea?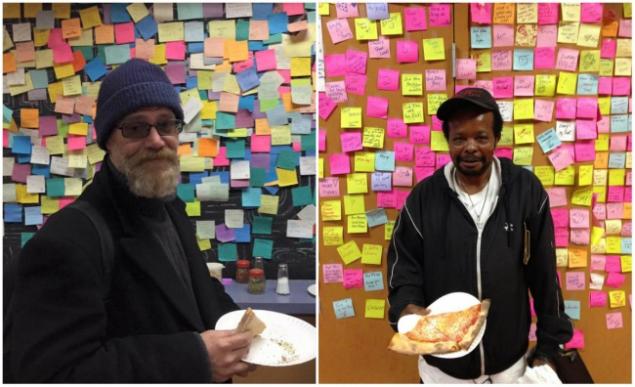 Translation
Website
Photos on the preview ROSA'S FRESH PIZZA / FACEBOOC.COM
Based on materials upworthy.com


See also:
These cupboards with food - the coolest and easiest way to help people
This person intends to return dignity to the homeless


via www.adme.ru/zhizn-dobro/etot-chelovek-nameren-vernut-bezdomnym-chuvstvo-sobstvennogo-dostoinstva-1313165/