I would like to invite you to try to imagine a prescription anti-wrinkle mask. It is well-moisturizes the skin, erasing fine lines and wrinkles, and even the effect of this mask is compared to Botox. How not to try, right?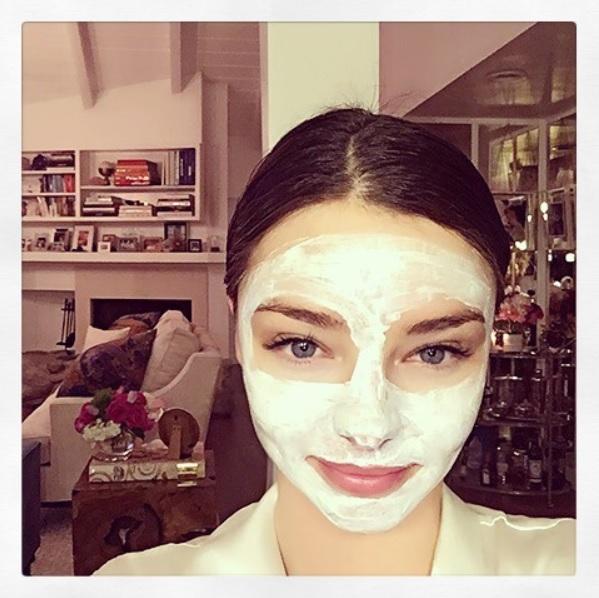 Ingredients for masks:
potato starch 1 tbsp. Spoon,
100 grams of water,
0, 5 liters. boiling water,
5 Art. tablespoons of freshly squeezed carrot juice,
1 tbsp. Spoon sour cream.
How to cook:
Starch was dissolved in 100 g. water.
Then we add 0, 5 liters. boiling water. Put on fire and cook until thick.
Remove from the heat, add 5 tablespoons. spoon of carrot juice and sour cream.
At this point, the mask is mixed thoroughly and apply a thin layer on clean skin for 20-25 minutes.
Washed off the mask with warm water, then apply your favorite cream.
The remaining mixture, and it is much, can be used for 3 days, keeping in a refrigerator.
The mixture turns a lot, very much! Since 1 just need 20-30 grams, then half a liter can not spend 3 days.
Girls, I liked the effect of the mask, is clearly present smartness face. Fine wrinkles (around the eyes) smoothed. On deeper (nasolabial folds), mask acted, but in a short time. During 3-4 hours the effect has gone.
This mask is great removes fine lines and wrinkles, moisturizes the skin and generally acts almost like the infamous Botox. For greater effect, the mask should be done for three days.
P.S. I'd add: the liquid can take less Pick up a prescription by trial and error, find the middle ground for themselves, experiment, because the idea is
!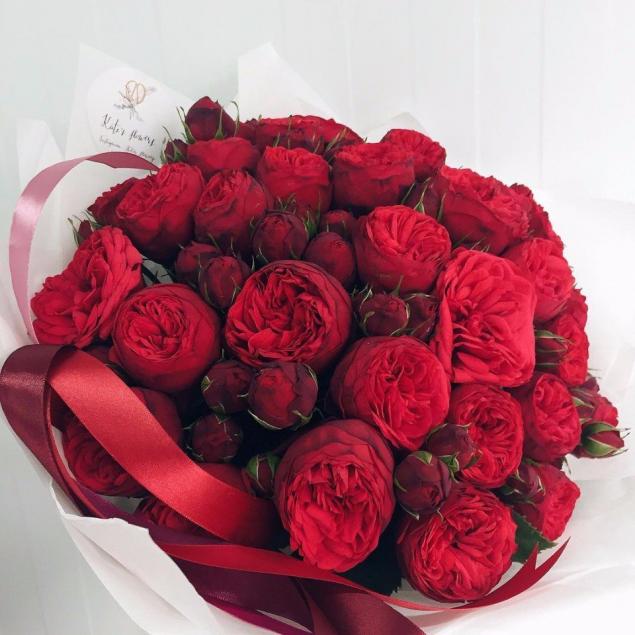 Chinese beauty mask of honey, starch and salt
We suggest you try a very simple to prepare, but very effective beauty mask. She comes from China, and the women there are known for their smooth, shiny, like porcelain skin.
Chinese beauty mask nourishes and evens skin tone, visibly reduces the appearance of age spots. The mask includes honey, sea salt and starch.
To cook Chinese beauty mask:
• Take a small bowl, in which the mix 1 teaspoon of honey (preferably liquid) and 1 teaspoon of starch,
• Knead the mixture must be carefully spoon until smooth whitish,
• add a teaspoon of ground sea salt (it can be replaced with ordinary iodized salt), knead.
If your skin is hypersensitive or very dry, the mask add another 1 teaspoon of milk.
The mask is ready, it can now be applied to the face. Apply the mask to the skin with a spoon straight (avoiding the eyes and lips), in several layers, until used up all the honey-cooked starch mixture.
Mask to keep on the face 25 minutes, then rinse. If you feel discomfort, burning, tingling, and so strong, it is best to immediately wash off with water mask. Since the mask includes honey, that may cause allergic reactions.
In our case, we added to the acacia honey mask, which is considered the most hypoallergenic of all.
For best results it is recommended to do a Chinese beauty mask every other day for 20 days. During this time, will make 10 masks.
Chinese mask with honey, starch and salt helps tighten the skin and make it healthy, shiny, smooth
Gelatin Anti-Wrinkle Cream
Did you know that it is gelatin, because of its tightening effect, beauty salons used in "mechanical" masks for tightening the cheeks and double chin.
Also, gelatin is used in shampoos, as a protein supplement in the media to strengthen nails and, of course, in beauty masks. And for good reason. He has a positive effect on protein and amino acid exchange of the skin, improving its condition. Gelatin smooths fine lines, softens and whitens the skin, improves blood circulation.
How to cook cream:
Mix 1 rounded teaspoon of gelatin, 0, 5 cups water, 3 tablespoons of honey, 0, 5 cups of glycerol and 1 g (on the tip of a knife) salicylic acid.
Dishes with a mixture put in hot water and stir until then, until the mixture is smooth.
Clean the tank with a mixture of water and allowed to cool, whisking constantly, to get gelatinous cream. Ready cream is applied to the skin daily for 2 hours prior to sleep for 20 minutes. Remains of a cream which is absorbed into the skin, remove the cloth.
Obtain the amount of cream is usually enough for one month of use. All this time the cream can be stored on the upper shelf of the refrigerator. Were selected from the total weight of the cream as long as necessary for one application (do not heat the whole cream), let it warm up a little and put on your skin.
Masks of gelatin for skin rejuvenation
Gelatin masks have strong regenerative properties, improve blood circulation and complexion have a tightening effect: the skin is smoothed, it becomes soft and supple, wrinkles disappear, age spots and freckles. Masks of gelatin beneficial effect on protein and amino acid metabolism.
Rejuvenating Mask of gelatin with banana
Mix 2 tbsp. tablespoons of boiled water with 1 teaspoon gelatin and leave to swell.
Then add the dissolved gelatin in 2 h. Spoon banana puree, stir and put on clean face. Keep the mask on your face for 20 minutes and then rinse it with warm water.
Mask of wrinkles gelatin glycerin and honey
Mix 4 tbsp. spoon glycerin, 2 h. spoons of honey, 2 h. tablespoons gelatin and 4 tbsp. tablespoons of water. The resulting mixture was put on a low heat and, stirring, bring to a complete dissolution of all the ingredients.
Then add 4 tbsp. tablespoons of boiled water, stir and pour into a sterilized jar with a lid. The mask is applied for 20 minutes on the face. After washing it is desirable to lubricate the face cream. This honey mask can be stored in a refrigerator for a long time.