For the sweet pastry, you can use a variety of creams, but today we'll show you how to make
classic buttery cream
Following our recipe, you would not miscalculate with the right amount of ingredients. Cream turns lush, airy and light. It is ideal for the lubrication of cakes and confectionery for decorating.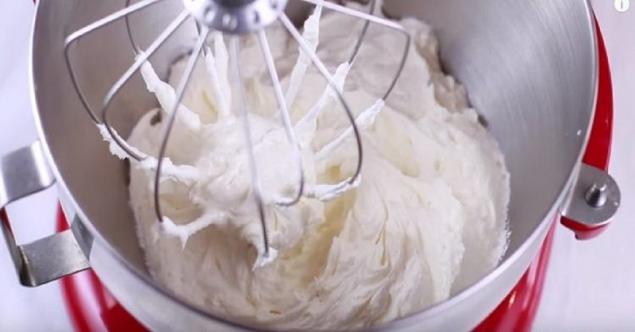 Oil Cream tortaIngredienty 250 g softened butter 300 g of powdered sugar 3-4 drops vanilla essence 3 tbsp. l. Milk 1/4 hours. l. salt

Preparation Slightly melted butter vzbey mixer on medium speed for 8 minutes. is asking for a fine sieve the icing sugar. < / Do not ceasing whipping butter, add the powdered sugar. Do it gradually, slowly vsyp 1 tablespoon. Next, add vanilla essence, salt and milk. Continue whipping cream for 5 minutes at high speed.

Detailed master class in cooking cream see in this video.



This Oil Cream goes well with any baked goods. The recipe is very simple, but incredibly delicious desserts produced!

Share with your friends this sweet recipe. And also do not forget to read our article about the most useful lemon cream.