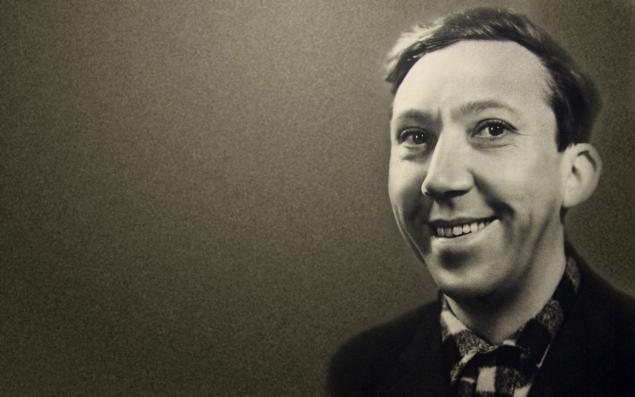 Nikulin Yuri Nikulin native of the Smolensk region. A talented actor, liked the clown. Filmed in the Soviet comedies that have become iconic, and the films of military subjects. He wrote the book "Almost serious." He died and was buried in 1997 in Moscow. Quotes Yuri Nikulin full of kindness and humanity. It was truly a People's Artist!
● Comedy is a very serious matter!
● Most of all I hate greedy, cowardly, deceitful.
● A lot of uncertainties in me is for me.
● Its time to play, I had already, and now there is extra time.
● The very meaning of the word circus since childhood was for me a clear and real.
● As a rule museums are created after someone's death. My museum ready. And as if already dead and it is not necessary.
● Popularity came to me because of the shooting in the movie. People recognize me famous hero, and I played up to her.
● What is misfortune? In my opinion the loss of those closest to you.
● I'm just amazed at the spot, and therefore I can not begin to tell. Sometimes the same is - official calls itself offers assistance
. ● Try to bestow at least one person on the ground, and everyone will be happy.
● I've always loved the circus and clowns so loved that I dreamed, like many children, become the same.
● I loved to study in humans. And learn from the good things that they were inherent. But the strongest impact made my mom and dad to me.
● I will be very pleased if me will say: he was a good man. It does not mean that I have always been good. But goodness me in the first place.
● What is fate? When one track to meet two of the train moving. Trot flying at high speed at night, not knowing that an accident could occur. And yet they do not collide. Why? And apparently no luck!
● I was not brave and sometimes I get scared. Different fear manifests. With some hysterical attacks occurred, while others behaved very calmly.
● I have admired many of the heroes. Since childhood - the Count of Monte Cristo, the elder Holmes was carried away ... In wartime, I worried Terkin later Simonovsky general. Needless to say about Bender and the Good Soldier Schweik - a love of life
. ● letter came to me with the most incredible addresses, both in the Kremlin and in the biggest theater, but usually they reach the destination
. ● I was pleased when I evoked laughter in humans. When the laugh good laugh, kindness and infect others. After such a laugh becomes atmosphere.
● I can not overtake Morgunov - said Vitsin
. Why did he run so fast?
And his belly carried forward.
● Do not stoop to vile vengeance. Try to be happy and they will not survive.