You live yourself live, not bothering anyone, and suddenly the phone rings once, comes SMS or an email from some person from the past, and then deprive yourself of rest for long. Usually, this former male / female, husband / wife, does not reciprocate and other beloved characters incredibly traumatic and not always lived up to the end of the story.
Well, if you just call or sms, but sometimes on the doorstep suddenly declared. Beautiful are, with flowers, with surprises, with tears in seductive clothes with loud speeches and other manifestations of their true, sincere feelings. We thought and thought long days, nights, months or even years, and then decided that matured and you can come back. Sound familiar?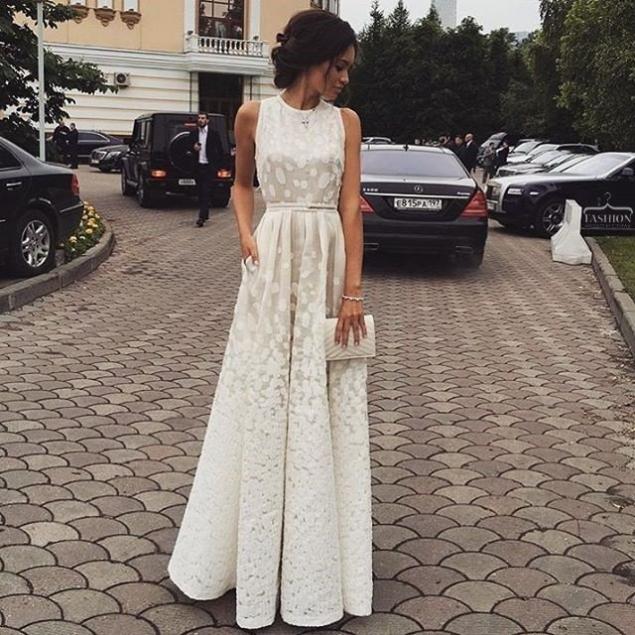 It happens that the past pops up during periods of unemployment in a mutual relationship with new people, if possible options. If both good to reflect on the life, worked on the character, changed behavior, come together with the desire to correct the mistakes of the past and give the relationship a second chance, then why not.
But it often happens that the past is absolutely unceremoniously trying to fit into a more or less arranged now, and if in your new life is already loved one, the old pop-up connection may cause fairly severe anxiety.
It would be desirable, of course, be able to make informed decisions and unambiguous, but in matters of the heart, you know, does not always work to maintain peace and harmony. And with the unfinished matters of the heart and of days gone harder.
Ex-husband, for example, left a couple of years ago to suddenly arisen in the way of a lady of the heart, riding on abroad, butterflies caught on to infinity, Macro grandiose building, but candy periods tend to be terminated, and the routine with a new passion is not so brilliant, how to draw first.
Gradually began to recall the house with the children, how were equipped, the car first bought, then got a dog, broke the garden and so on. So for some reason pulled back to his wife, she's a good woman - always forgiving, so much crying, she could not believe that finally left, she wrote letters, phoned, asked to go back if only for the children, waiting, probably
Came. "Good morning, I'm back, you're waiting for, because love, admit it? Of course you do, so we had a lot to you. Sorry. How marriage going? Do not get married. Let's me. You have been living together? It's not fair. Come back, please, we have the same common children, let's start all over again. I'll be waiting for you. I'll do you. I'll prove that is serious. »
Or girl playing game with a loved one feeling - oh, he's not very steep, the money needed for the family more worn not really, not glossy handsome, parents were told that I am worthy pryntsa, and he cared as best he could, loved, care, interested in her life, but alas, "not held", went to whose outer achieve more manifest.
As time passed, a new and promising not work out, then another one did not work out, then it did not work again, and then came the crisis, with whom he fears and depression and so much more - it's time to think about who gave support, gave warmth and wanted only one happiness.
"Hi, it's me, you know, I remember how good it was close to you, let's start all over again. I'm ready for a serious relationship, no one loved me as much as you, I'm sorry for the pain, let's be together. Another girl you? Well, I know you've always loved only me! »
Such stories in different variations hear very much. They say those who repented and wanted to return, but the place is occupied ( "what can I do? How to return? They have the same serious all! It can not be"), and those to whom return, asked to give another chance to exchange now for the future from the past, and many other things (the same "what do I do? who to choose? I can not betray the one who beside me now!"). What shall I answer you?
I will say that the essence of adult life is that every human being has to face the consequences of their decisions. Personal relationships - do not play with a dog, you can not dispose of at will, and return of loved ones in your life. If you go, be prepared for the fact that committing the biggest mistake of his life. And if you decided to go back because of the great love, just ask yourself whether it's about love?
When you suddenly go back to your former partner, knowing that a person has a new family relationship and maybe even children were born, why come? Say that? Who? What should be the results? Who from such conduct will be happy ???
"Hey, baby, you love me, throw the one who healed your heart after my departure, we will be happy again" - it's about love? Love, probably thinking that the other person will feel that he would feel the person who is next to him, what will happen to his world, with his children, friends, parents.
A selfish desire to own once a close friend in that whatever the cost has nothing to do with love. If you love someone, you should be glad that after another devastating stories gained happiness, peace and joy. Well sit in a corner and love itself is quiet and peaceful. Pray asketiruy, suffer, die in pain, give everything that caused the other, and then try to come back into balance, may be out of it will be clear that it is not necessary to pull out one of the new happy relationship.
If you go back to the moment when you already have a loved one close, do not make any sudden movements. Yes, maybe it is a pity that the former or the former may want to give a chance to look at the sad wandering and penitence, but gain strength and patience - allow a man to grow up
. Often it is necessary to adulthood serious shock, and once the irreparable loss of a loving and faithful man, one of them.
They care, and returning, certainly cope, do not worry about them. No need to exacerbate the already difficult situation. Therefore it is important after breaking to mourn the loss of all their heart, aware of the lessons to grow and develop, to let go of the past due to open a new relationship.
No need to start a new, not yet completed the old, or a new relationship, and really did not build, and the fantasy of the old lose all the power. When someone leaves us, it is necessary to do everything possible to change the situation, and if the situation does not change, it is necessary to do everything to finish it in his head and to minimize the influence of the past on the present.
To live, to forgive, to let go, move on. And when the past will decide prirulit back, tell him from his present happy: "The past, hello. The past is!. »
Author: Dean Richards