Our skin - a very important body that you need to take care of the time, and it's not just the aesthetics of appearance - her condition is of great importance for the health of the whole organism
. Today we will tell you about how to care for the skin of the face.
Optionally, go to an expensive beauty salon and spend large sums for the purchase of special cosmetics - cleaning face can be made at home using natural origin means
. This procedure differs from the usual daily washing; it will help to restore and rejuvenate your skin.
To conduct an effective cleaning of the face in the home, without spending a lot of effort, follow our recommendations.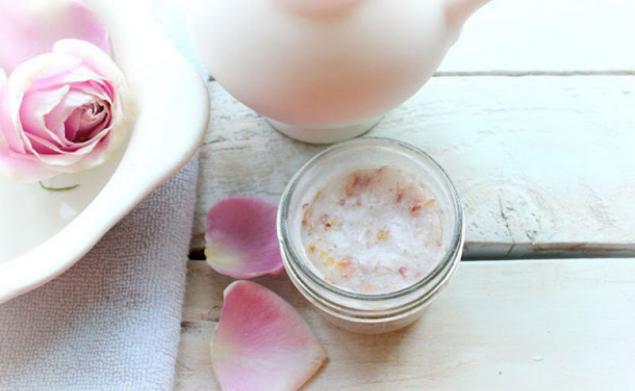 1. rasparte face
Wash with warm soapy water to remove surface contaminants, which fall on the skin during the day, and steam out the face before applying the cleansing masks. This step is very important so that means that we will use, have a maximum effect.
Pour water into a saucepan and bring to a boil, then remove from heat and add the lavender, chamomile or green tea. Lean over the pot so that the steam comes to your face, and cover with a towel. Stay in this position for two to five minutes - it will be enough that the pores opened
. 2. Peeling
At this stage, we will remove the dead skin from the surface of cells and carry out the process, promotes cell regeneration. Exfoliation helps to make scars less noticeable, to avoid flaking, improve blood circulation. This procedure should be performed only on a carefully cleaned and steamed skin, do not miss a single step in our instructions.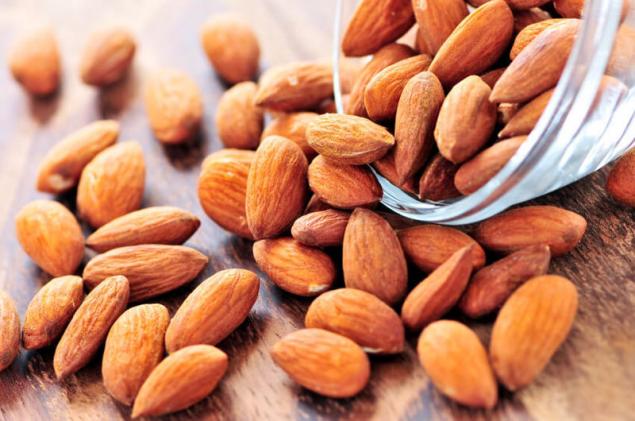 Almond peeling. Mix the following ingredients and store in a clean glass container. This facility can be used once a week.
Ingredients:
½ cup of sea salt
½ teaspoon pure almond extract
½ cup coffee beans
½ cup brown sugar
½ cup almond oil
Chocolate-coconut peeling. Mix the cocoa butter, sugar and extracts so as to obtain a homogeneous substance, and then add cocoa powder.
Ingredients:
½ cup
liquid coconut oil 3 tablespoons cocoa powder without sugar
1 cup brown sugar
½ teaspoon of pure extract of coconut
1 teaspoon vanilla extract
Lemon almond peeling. It should be avoided that this mixture is flushed with water. Prepare a means to wash, and mix with your fingers before using.
Ingredients:
½ teaspoon lemon zest
½ cup of sea salt
½ cup almond oil
Apply a means for peeling on the entire face light massage using a special sponge. So you remove the skin from the surface all the impurities and dead cells, and then be able to proceed with the application of masks from natural products.
The composition of the peeling can be left on the face for twenty minutes in order to achieve the best effect, followed by a wash with warm water again. After that comes the right time to get rid of blackheads, without damaging the skin and does not cause the development of infections.
3. Face mask
Once you have carefully ochitite skin, make a peeling and remove the dirt, you should apply a natural mask for the face, the composition of which will depend on your skin type.
There are masks:
for moisturizing dry skin,
for drying oily skin,
special formulations to narrow pores,
to reduce wrinkles,
to remove age spots.
After application, wait until the composition is completely dry on the face. You can keep the mask on at least twenty to thirty minutes before being washed off with warm water. Then blot with a towel.
Below we present a list of recipes the most simple and effective masks.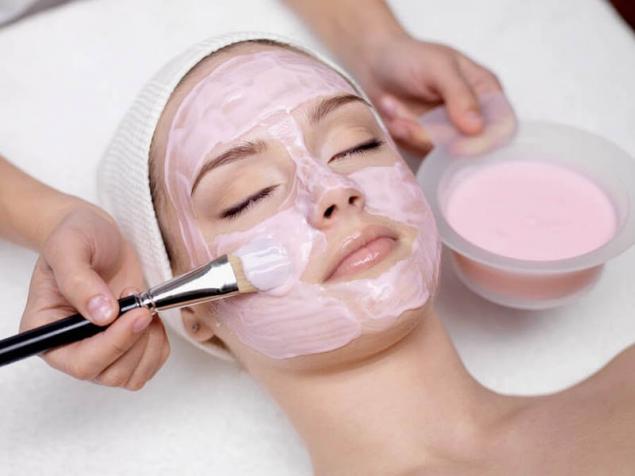 The mask against wrinkles. Mix a half cup of cucumber pulp with no seeds and raw egg. Keep the mask on your face should be at least half an hour.
Mask, normalizing pH balance. You will need a package of gelatin and a cup of tomato pulp. Heat the gelatin and add the tomato pulp so that the mixture is homogeneous. When the tool has cooled, apply it on your face and leave on for twenty minutes. Pulp tomato restores pH balance, and tones the skin gelatin.
Moisturizing Mask. You will need to mash half an avocado and two tablespoons of honey and two eggs. Whisk the eggs so that there was foam and add two other ingredients. Earn mixture became homogeneous and apply it on the face. Avocados are not only moisturizes the skin, but also helps to make it less noticeable scars and dark spots. The mask should be kept on your face for at least half an hour.
As you can see, there is nothing difficult to cook a homemade mask for the face. A huge advantage of such compositions to special cosmetics that masks are made entirely of natural ingredients and have contraindications. After them, your skin will be soft and beautiful.
To wash off the mask, use warm water and then lightly pat the face with a towel.
4. Close pores
Once you're done cleaning person should carry out the procedure for closing the pores, to avoid contamination. This can wash with ice cold water. Masks containing tomatoes or cucumbers, also contribute to the closure of the pores.
Some products have astringent properties, such as green tea, apple juice and mint can also be used to complete facial cleansing procedure. Apply one of these products on your face and wait until it obsohet, then wash with cold water.
5. Skin care after cleaning
When you have finished cleaning the face, it should be properly moisturize the skin, making sure that it is not too dry and not to excess fat appeared. Use a moisturizer that suits you. This will avoid burning, dryness, tightness and its premature aging. Hydration must be every day, the skin is smooth and soft.
At home you can prepare a moisturizing anti-wrinkle cream for dry skin, which is stored in the refrigerator for up to three months, but we do not recommend storing it for so long, because in the first few days after the preparation of stores more useful properties of this tool.
You will need the following ingredients:
25 grams of cucumber puree
25 grams of distilled water
25 grams jojoba oil
25 grams of grape seed oil
25 grams of essential oil of rose
All ingredients should be mixed and beat until smooth. Keep the cream should be in a glass, and you can apply the tool immediately after cooking, to all of its beneficial properties served for the health of your skin.
We recommend to apply the cream after taking a shower, when the skin is well cleaned and the pores are open. This will help achieve a better result.