Surely each of us, as a child, dreamed of his
children's room was like a fairy tale scenery. For example, I always wanted to live in a small castle, and many of my friends have dreamed of a tree house ...

If our childhood fantasies and dreams left, one of the caring father Vermont personally embodied the dreams of his two daughters in life. He turned their children at this fabulous corner!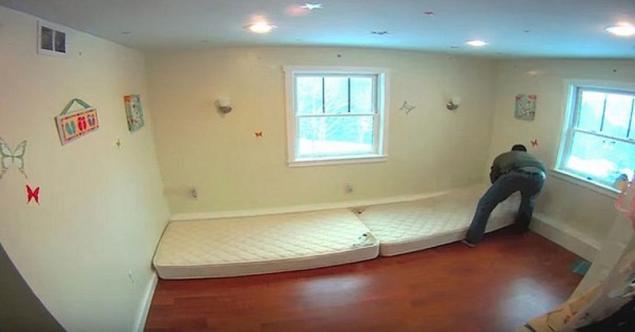 Design room for two cots devochekTeper stylized mighty tree, where you can climb, climb and climb into the hollow through a secret door in the upper tier, which is a huge hammock.

To build a fabulous house on a tree in a man just walked away one weekend. And this despite the fact that he works as a web developer and has skills in carpentry!

All stages of the construction miracle rooms are shown in detail in the video below.



This children's room turn the head of any child! Take this idea to adopt and do not forget to share the article with your friends, when someone also wants to please their kids such construction.