Sandwiches by far is the most popular breakfast. Today we will teach you to cook
hot sandwiches in the oven
Also, they can diversify by adding your favorite ingredients. It all depends on your imagination: Experiment and you will turn out the most delicious hot sandwiches
!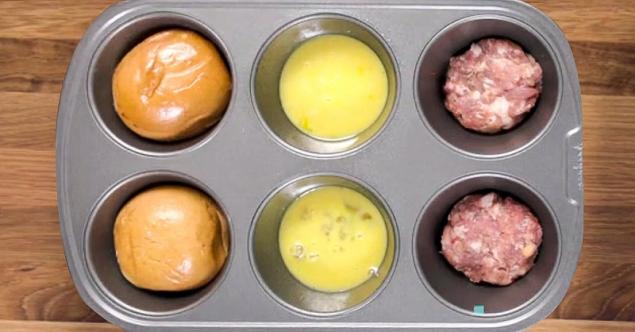 Hot sandwiches in duhovkeIngredienty rolls stuffing (the number depends on how many servings you do) eggs milk

Preparation Preheat oven to 180 degrees. The individual molds Place the buns, small portions of minced meat and whipped with eggs milk. bake for all 10 minutes. Get the buns from the molds, and minced meat and egg flip to pripeklo the other side. bake another 6-8 minutes There were the finishing touches:. Cut buns and prepare sandwiches

. After watching this video it is impossible to resist the temptation to cook such hot sandwiches ... The result - a delight to the stomach



! It's so easy! Have you tried to cook something like that? What sandwich recipe you can share with us?