Households are asked to bake something sweet tea, and for a long time to tinker with the test do you have absolutely no desire to? Be sure to pay attention to the
Fast cake recipe !

Of conventional products without unnecessary problems turns out fragrant, delicious pastries and air. Quick, easy, economical ... This is what we need!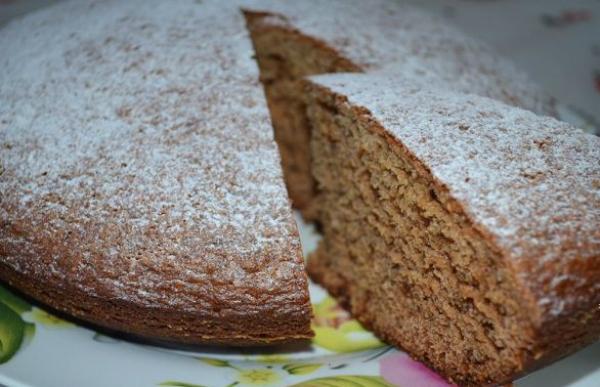 Cake on kefir with varenemIngredienty 1 tbsp. favorite jam or marmalade 1 hour. l. soda without slides (you can substitute baking powder) 1 tbsp. yogurt 1/3 Art. sugar 2 eggs 2, 5, Art. flour butter for greasing the form

Preparation In a deep bowl, mix baking soda with jam. Weight hiss, bubbled and strong increase in volume. After about 5 minutes, add the eggs, pour yogurt, vsyp sugar and flour. Mix thoroughly. If you choose to pie jam pokislee, such as black currant, the amount of sugar can increase. Form for baking Brush the butter, sprinkle with breadcrumbs or flour (crushed oatmeal will also work). Pour the batter into the mold. Bake the cake for about an hour at 180 ° C. The first 30 minutes do not open the oven later readiness can check the wooden skewer.

It remains only to sprinkle cake with powdered sugar, and flavored brewed tea. Delicious!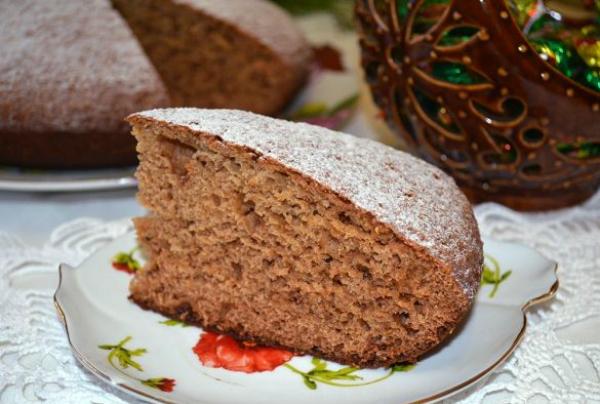 Optionally, bake a big cake, you can pour the batter on muffin tins. Just Do not fill more than 2/3 of their volume, since the dough for this recipe in a batch process strongly rises.

Treat friends this wonderful pie and share with them the recipe!