No meat-eater will not remain indifferent to this dish! It is unrealistic to delicious ... Bashny.Net
Dish, which today is
«Website» , is designed for the true meat eaters, strong-minded and not afraid of culinary experiments!

This original presentation baked mince can be very useful to be on a thematic party thrown for the close friends with a good sense of humor. To tell the truth, the very process of its preparation uplifting!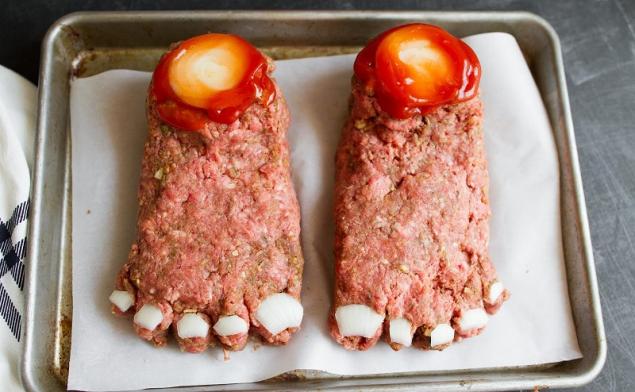 delicious farshaIngredienty
1 kg minced meat (any) 2 medium onions 1 egg 4 cloves garlic breadcrumbs salt, spices 1 tbsp. broth 2 tbsp. l. ketchup 1 tbsp. l. vegetable oils a loaf of bread from wheat flour

Preparation
1 onion cut the half. On each half of the ring srezh 1 cm thick and set aside. It will be sectioned seed. Also, archery will need to cut the nails. The bread soak in the broth, press, mix with meat. Bree does not come out. All the rest we shall cut onions finely and add to the stuffing. Egg, passed through the press Garlic , salt and spices mixed with minced meat. Shape Cover the baking parchment, sprinkle with breadcrumbs. Lay out the stuffing, forming a 2 foot. Places slices smazh ketchup and place on top of onion rings. Bake the dish for 30 minutes at a temperature of 200 ° C. During cooking, the meat periodically watered the remaining broth.

Serve this meat meal with a side dish of potatoes, green peas or fresh vegetable salad. From former grotesque was gone!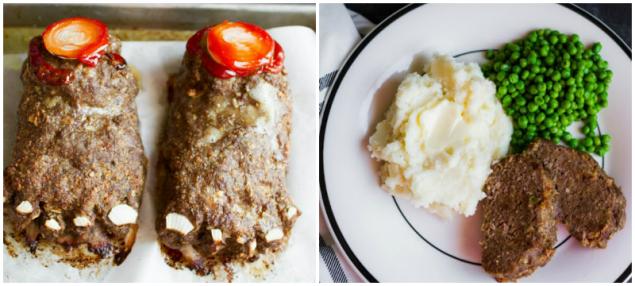 Surprise friends, share with them this article!


Tags
See also
New and interesting
New and interesting