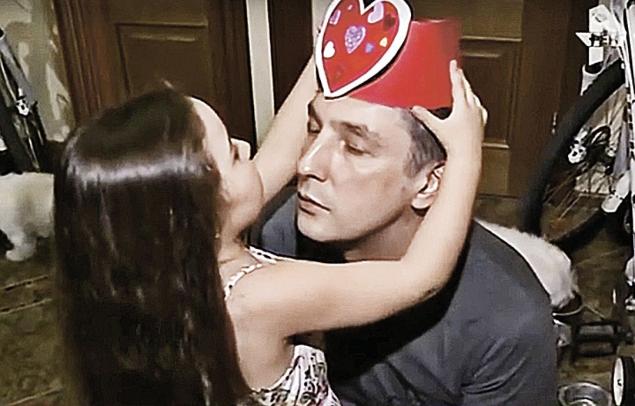 As Danechka going to Africa)))
This video was not intended for public viewing. But the grandmother (oh, those grandmothers!) Had the imprudence to "send it to multiple girlfriends in Odnoklassniki", where even the removal of the roller is not helped by a few hours. Video has spread on social networks, and gained more than 2.5 million views in only one of the branches in just 5 days.
Girl Dasha from Moscow, which wanted to get away from the Pope to Africa, has become a star of the Internet
 - Mark, Dad, I'm leaving! - Theatrical voice exclaimed 4-year-old Daniel, pulled over winter hat
.  - Where are you going? - Dad asked
.  - In Africa! Where children are hungry ... hungry poor children!
Moscow resident Ruslan Gareev and his little daughter sitting at home together. We tried to eat porridge, waiting for my mother to work. Daniela, apparently bored. And she began to act up. I'll go to Africa, and that's it. Pope realized that my daughter and inspiration that this moment better capture.
 - My dad offends - said the 4-year-old actress. - Always scold me. And my mom, too. For the fact that I'm not well. I want to Africa. The same will starve without water. You call up a taxi for me?
 - A taxi will take you to Africa
? Heavy sigh.
Two minutes later, Daniel changed her mind and decided to go to Lapland. Still warm hat and jumpsuit is not for the southern countries.
 - Why in Lapland something? - Dad is interested
.  - To me it bears eat ... There is also a Bears
? Charges are continuing. This woman, though, and is placed under the table is, decides to take on the road with a swimsuit. You never know.
 - I'll swim in Vafrike to me there crocodiles ate
!  - And what about the polar bears - will remain hungry
?  - They've already eaten ...
Watch this video. It's a small movie, which has everything - a tear, the plot, the problem of fathers and children ... Ruslan sent Daniela his grandmother, she could not resist this masterpiece tossed his two girlfriends. And they also did not survive and share them Odnoklassniki.
Within days movie won two and a half million views and 15,000 comments. The main question asked by parents: where such a deep knowledge in four-year? After all, where it is Lapland and who lives there, knows not every adult. (Do you know? And if you think about? Well the answer or see below *.)
Question on filling: what to read to children, so that they in four years, so versed in geography? Daniela as told us her dad, his knowledge derives not from the cartoons on TV. From books. Parents buy educational games, read a lot. About Lapland and Africa, she learned from the "Barmaley" Chukovsky and "Snow Queen" Andersen (full list - see "Danino universities».)
. All the whims of the world come to an end and a new reading bedtime story. In the photo - Ruslan and dad. Photo: ren.tv
All the whims of the world come to an end and a new reading bedtime story. In the photo - Ruslan and dad. Photo: ren.tv
The book - the accelerator for the brain
The fact that the Kansas tornado raging and great evil crocodiles live in Africa, everyone knows who took a child into the hands of the book. Remember all the countries visited by Captain Vrungel during his circumnavigation - task more difficult. And relate, where some animals live, it did aerobatics!
By the way, British scientists (or more precisely, a professor of English literature, Philip Davis, from the University of Liverpool) has long been proved that reading a good children's literature acts on the brain as a reactive accelerator. With the help of magnetic resonance imaging, scientists looked at how the brain reacts to reading passages from the classics.
 - Reading, especially poetry, activates the right hemisphere, and it helps the reader to see the light of personal experience in reading, - concluded the researchers. - Literature unable to open new horizons of consciousness, to form thoughts, their faces and communication both in children and in adults
. So, therefore, not surprising impulses YouTube-heroine?
Know the letters and syllables enough
Russian researchers also believe: to read with the children it! Better yet, do not just read, but also to discuss with them the books:
 - The more parents are involved with their children to school, the better they are reading in the primary grades, - said Deputy Head of the International Laboratory for analysis of the educational policy of the Institute of Education Higher School of Economics Andrei Zakharov. - At the same time, readers prepare children also depends on the education of parents. In families where the parents have finished high school, the children engaged in more and more are beginning to learn to read before. Greater emphasis is placed on reading with children, read the discussion, stories. It develops and it generates interest in reading.
For example, mothers and fathers without academic crusts perceive reading as a mechanical process: know the letters - you read. They teach children to be the syllables of the individual letters and writing letters. But it is extremely important to pay more attention to understanding the text - often to read and discuss the books, by coming up with stories, because it is connected with the further progress of the child readers'
.  - Parents often without higher education as a delegate to this function - learning to read - a kindergarten teacher or teachers at school - continues the researcher. - If the child does not go to kindergarten, and it is less engaged at home, in school, so the child will be much to keep up with their peers. And it will be difficult to catch up with them.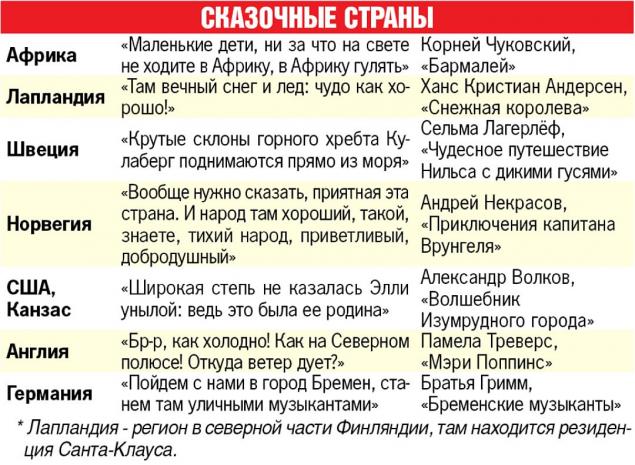 .
Danino UNIVERSITIES
Books
1. "First Encyclopedia small pochemuchek».
2. Ivan Sokolov Mikitov. "Russian fairy tale about the nature».
3. Otfried Preußler. "Little Baba Yaga».
4. Roots Chukovsky. "Tales».
5. "Magic paint. Tales of Soviet Writers "(" Moscow Worker ", 1989).
6. Rotraut Susanne Berner. Cycle: "Autumn Book", "Spring Book", "Winter's book," "Night Book»
. 7. Hans Christian Andersen. "The Snow Queen».
Games
1. Constructors Lego.
2. Cards Doman (images for the development of memory).
3. Clay Play-Doh (does not stick to hands, is made up of several dozen colors that gives flight to the imagination: lepi what you want!)
.
MEANWHILE
Daniel called a real "Vafriku»
4-year-old queen of "Vafriki" and Lapland last week visited the Sierra Leone Embassy in Moscow. It marked the 55th anniversary of independence from Britain, and called Daniel. (By the way, the question on filling: where is Sierra Leone do not remember something in West Africa, but we ourselves have looked on Wikipedia?...)
On a holiday to Daniele came ambassadors from different countries - was called to visit
.  - And the truth was invited to Africa! - Bewildered dad miracle girl Ruslan Gareev. - Daniela charmed everyone. I communicate with the ambassadors.
 - In Russian
?  - In English ... Learn slowly
. Dream Daniela, count, true, but that's because the trouble. It is no longer necessary in Africa, and it is necessary in the case of India, urgently. Ready to look for the way to Australia, kangaroos visit: they are there, do not starve
? Alice Titka