In fact, the word "tapenade" is derived from olive tapéno, which means "capers". However, the first violin playing in tapenade did not they, and olives, which is ground or pulverized into a nonuniform paste.
Cooking a French (or rather, olive) dish is incredibly simple, and adjust it to your taste - even easier: add fresh herbs, lemon juice, a drop of brandy, and tapenade you ready for your own recipe. Serve tapenade with toast or crackers, and you will immediately understand that her second name - "caviar of the poor" - did not come out of nowhere
.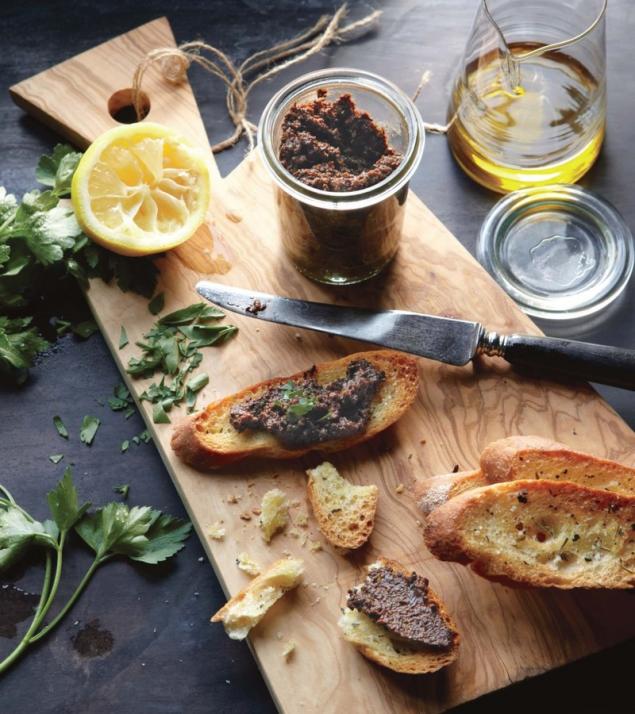 Tapenade - caviar poor
Tapenade
Difficulty low
Time 10 minutes
Ingredients
4 servings 250 g olives, pitted
1 tablespoon Caper
1 anchovy fillet
2 cloves of garlic
a few sprigs of parsley
1/2 tsp mustard
4 tablespoons
olive oil
salt black pepper
I made the recipe approximate proportions, but olive hostess, of course, preparing the daily snack without any weights, so you can do quite well. So, in a blender combine quality black olives, pitted (if the bones are, they need to first uninstall), capers, anchovy fillets, crushed garlic and parsley leaves and try to state a rough paste.
Not found anchovies home? It does not matter, cook without them.
Add the mustard and olive oil and has to punch a homogeneous state, but perfect uniformity we still do not need: the perfect tapenade should flaunt not only taste, but also texture
.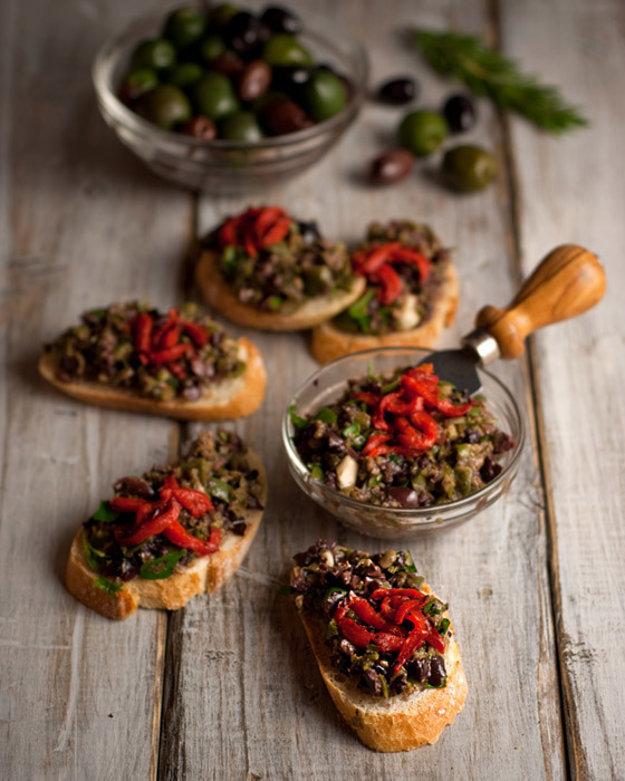 Try and season with black pepper and salt if necessary (sometimes lacking and that the salt that is already in the capers and anchovies).
Actually, tapenade is ready: you can immediately carry on the table or put into the refrigerator and let it brew properly. In this case, before the tapenade supply still is brought to room temperature.
Author: Alexey Onegin