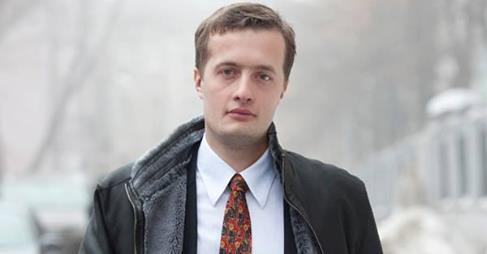 The entire income was Alexei Poroshenko wages
Verkhovna Rada deputy of the faction "Block Poroshenko" and son of the president of Ukraine Oleksiy Poroshenko has declared 77 212 hryvnia income, members of his family - 2,088,054 USD revenues and USD 8,539,996 in bank accounts abroad in 2015.
This is stated in his income declaration, transmit Ukrainian News.
The parliamentarian property are flat (80, 66 sq. M) and other real estate (178, 5 sq. M). He also owns 3 cars: GAZ-14 Sedan 1981 model year, BMW 320 Cabrio produced in 2011 and Land Rover Discovery 2013 issue
. On the bank accounts he is 428,294 USD, of which USD 426,575 invested in 2015. Members of the family of Alexei Poroshenko (wife, son and daughter) declared in 2015 2,088,054 USD of income, of which 1,960,088 of salary, 68 808 UAH - insurance benefits and 59,158 USD - other income. The property is not a family, and in bank accounts they have created at 8,769,964 USD, of which 8,539,996 - abroad.
The declaration for 2014 on their bank accounts the family Poroshenko Jr. in Ukraine was given 31 005, 83 UAH, and on the accounts information abroad generally absent. It is not mentioned in the declaration, when the difference was placed in сумах.
business.vesti-ukr.com/146367-semja-syna-poroshenko-uvelichila-svoj-bankovskij-schet-pochti-v-300-raz