I am very, very much respect their parents, who in a showdown with the outside world are once unconditionally on the side of their children. That's what I want. But I can not.
Here I am walking with a child in the park, and it is why some laughs loudly. Well laughs. Well loudly. But because he is happy, and we're in the park. Sleeping children in wheelchairs next to none (I always follow the edge of the eye). In general, we have fun, sincere laugh quietly in fact does not happen through his teeth?
But then comes out to meet us, an old crocodile, he was from the bakery to the pharmacy by the park took place. And the crocodile says, "Boy, why are you shouting so loudly? Around you people, among other things, and you're not in a zoo, what a rude children gone? ". And I? What am I? And I just like this: "Lega, really, do not shout so. Look, people, that is, sorry, crocodiles are scared. »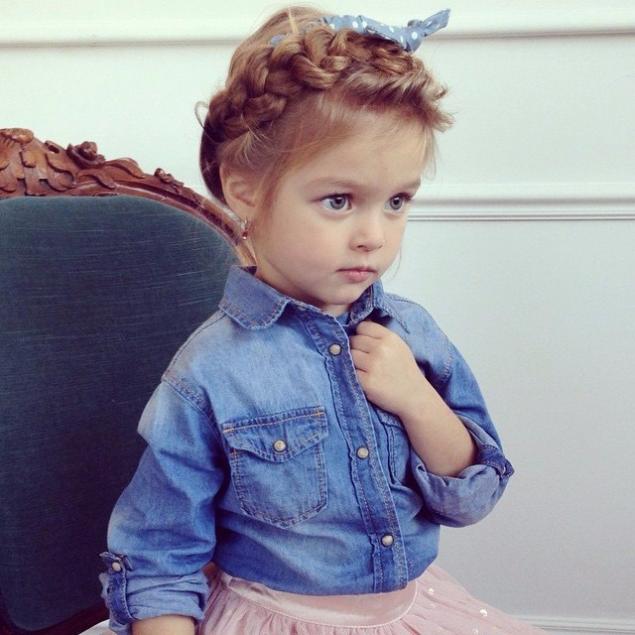 Ugh. I was so ashamed afterwards, every time I feel fine coward and a traitor, and I can not do anything. Exactly two minutes later, I already know how it was necessary to respond to the child and the polite and knew that I was on his side. But no. Fires some older model I tushuyus and say: "Sorry, sorry, we will not be more so." What we do not? Laugh and enjoy will no longer without your permission crocodile?
We somehow the New Year with one of my friend went to the "Crossroads", bought a ton of food, so that God forbid do not lose weight in the New Year's Eve. A Legua took with them, he was at that time five years. And here we are dragging around the supermarket, the amount of food in our shopping carts already several times higher than the total volume of all expected on New Year's guests, but we do not enough, so we took a turn in the meat department and humility in her stand.
Lega A running back and forth. Quite a decent. But running. He runs to the aquarium with crayfish, then back again, "Mom! There's live crabs "Then to the floor scrubbers and back:" Mom! I want this car! And I still have time to write it in a letter to Santa Claus? Do not have time? Then you're in his letter to inscribe! It is necessary for you! "And somewhere to run again. Child busy thing: exploring the reality, and it is enthusiastically positive. But after a while, when he returned in about the fourth time, a woman of about fifty standing right behind me in the queue, didactic tone suddenly asked: "Boy! And why are the bullies? »
Lega gets to pause and look at it with some surprise, and then at me. And I have all ... Internally I have made his betrayal, his head already sounded the phrase: "For example, Lega, Come on, enough to run, you see, you interfere, Stand here quietly" - when suddenly I hear a loud voice of my friend < br>
- How is the "why he bullies?" This is what we asked for it. He's too good boy, and for the harmonious development it is necessary to vandalize 15 minutes a day. Oleg, go-go! Do not waste your time, you still vandalize as many as 8 and a half minutes.
Lega laughs, runs, and a second later a completely contented life helps aunt apron weigh the apple.
I can not do that. Damn, why did I do not know how? Perhaps this new year, I will ask Santa Claus, so he gave me that's a skill. To always. Always be provided on the side of the child. And then understand.
Author: Vera Dorofeeva