Architect Alexander Borodin gave a lecture for designers, architects, designers, and tried to tell them what the problem is the construction of private homes in Belarus. Initially present surprised: how can you say that customers are bad, how to argue with them? But after half an hour the hall resounded laughter - architects learned of the situation, in which fall themselves
.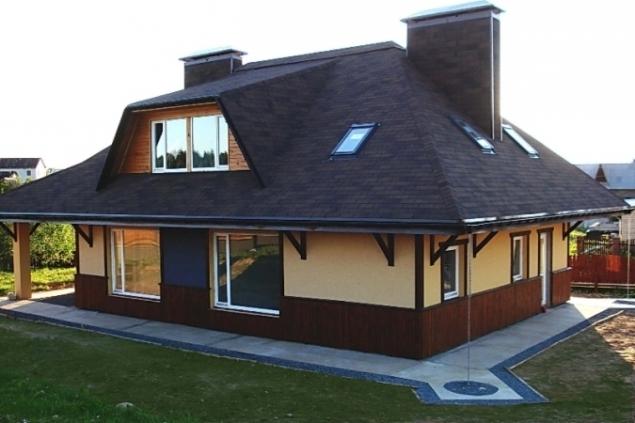 Rule 1: The house is built for two
 - Over the past 15 years I have built about 500 homes. Experience shows that people in the 95% of the cases do not know what they want. Spouses argue with each other to fights, muzzle. Trying to figure out what is best facade. And architecture, plans and elevations - the 99th and the 100th hundred points among the issues to be solved in the design of the house. The most difficult thing - to be able to afford to refuse the house
. The main message with which Alexander designs all the houses - this is what they should be one-story, with a zero base and with a large roof removal - at least 1, 5 meters. Technically, everything is explained. But how to put a house on a small area? Where children in a small house to lodge?
 - Do not need your house to your children. Time is now such a dynamic. This we used generic "maёntki" designed. Gypsy camp to me in my house is not necessary. I'm not going to wait, when will come to die Father, Mother, when children get married. Why build a house for 300 years, if you have no money, and he does not want the next generation?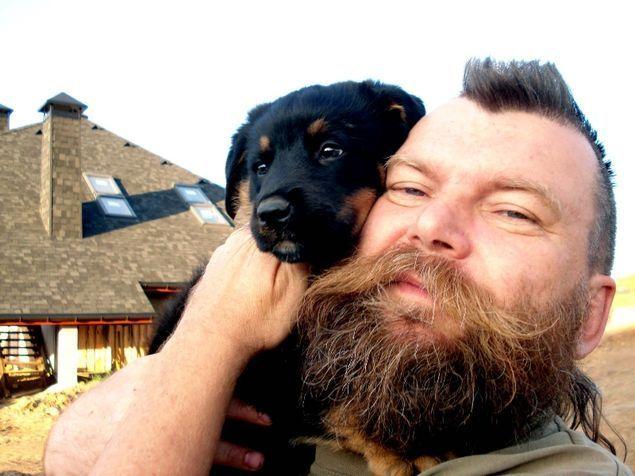 Rule 2: We save on the little things, but improving life
According to Alexander, built a one-storey house, a combination of the complex, that is, under one roof, you can save about 50 thousand dollars per 100 - 120 squares. It is important to foresee everything in the house so that it was convenient to live there.
 - What is the furnace and laundry? This is the second after the kitchen room of his wife. There is a shower tray Technical, where we can wash the dog paws where I my boots soaked blanket, my tomatoes. Remember where your packages are out shopping? Does anyone in the house has conceived a special compartment for Kul'kov? We cherish them, and then come to the store and buy new. Carelessness - and first of all we are not talking about the facade, and the organization of its life. If I'm built his house one-story, not with a loft, saved would be 50 thousand dollars, and that the cost of a new machine good.
naete than ours end construction of any house? Comes zakazchitsa tiles in interior shows a design project, which cost her a 5 thousand dollars, but it turns out that it is this tile is not available. And she chooses the other and says, and I like it! And her husband to her, Masha, so why should we pay for design? And she still likes. Or another situation. Orders the cheapest project for $ 500, a discount beg, and then go and buy a shower for 1, 5 thousand euros. This is the problem.
Separately noted architect inability of people to assess their strength.
 - Calculate the forces and resources properly, do not build a house for 10 -. 15 years

Rule 3: Choose carefully those who will build your home
 - Belarusian builders are accustomed to find fault with the previous team. Come plasterers: God who made you a wall? In doing so, they work in a slipshod manner, but require money in advance. For plasterers come tilers: God, who did you plaster? Such an attitude I have not seen in native Ivano-Frankivsk, not in Ulyanovsk, where the 15 years he lived and worked. In Belarus, come four men killed in the "Passat! at 10 am, and already at 5 pm go home, although have to work from 6 am to sunset. No, there is a decent builders, but, unfortunately, they are few. I do not understand why Mogilev guys who want to make money, do not come to Minsk for the shift method? They come only Ukrainians who plow from morning until 10 pm as robots.
Rule 4: Organize Smartly space
The architecture of the house, according to Alexander Borodin, it is primarily the ability to organize the space correctly, and only in the last - facades, plans, beautiful walls. For example, the kitchen windows should go on the road - that when you wash the dishes, can see that is a neighbor and it is necessary to put the kettle and brewed coffee. A barbecue is necessary to do so to be able to watch the sunset.
 - This is because women in the evening cold and you have to tinker with blankets, coats, jackets. And even if the decline is only visible from the road - do kebab should be there. And let the people see you, happy, home, eat barbecue and enjoy life. I have one person at the exhibition said: Sasha, you have all the same home unscrupulously. Yes, they are the same. And there is nothing wrong with that. They are comfortable!
People are asked to make a beautiful, but do not understand why they need this or that element.
 - Here, for example, than the end of the epic with pools? The first week of the family goes to the pool every day twice. During the second week of every other member of the family goes to the pool through the day. After a month visit the pool once a week. After 3 to 4 months to go to the pool once a month. In the end, the pool is used as a reservoir for firefighting. This is only the oligarchs wives so much time that they can afford to swim in the pool every day, and not we, ordinary people.
The same problem with the garages.
 - Only 5% of people put the car in the garage. Why? Laziness! Because the gate does not lift several times a day. Garage converted into a flea market with pliers, axes, bicycles, lawn mowers. My own four-car garage, and even if there was one car. People come to me and say: make us a beautiful house. I ask you for himself or for a beautiful facade? Oh, no, we do not need to lighten up. Contradiction. You for whom doing house - for themselves or for the people? Wrong doing outside the fence brown and white itself. The most beautiful people should be. You're still on the fence will not look.