< Marina Zastrozhnaya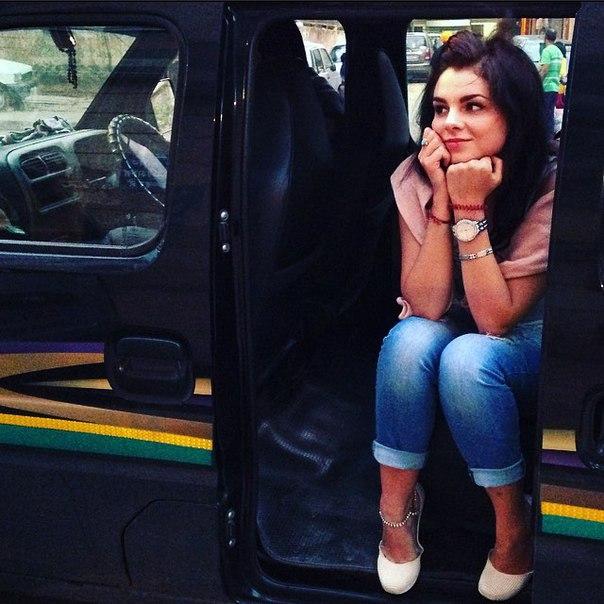 Start, perhaps, it is necessary from the fact that India, I was sick since childhood, like many girls of my generation. Movies, music, dance, cuisine, costumes - all this makes my heart beat faster in eight-nine years old. I'm sad that was not born an Indian, wrapped in curtains (they were my sari), draw a point on the forehead of my mother's lipstick and wanted to marry Mithun Chakroborty, and all laughed at me.
As time went on, I was growing up, in my life there were new interests and hobbies, but India still held a piece of my heart ...
India. Delhi. Mallow Nagar.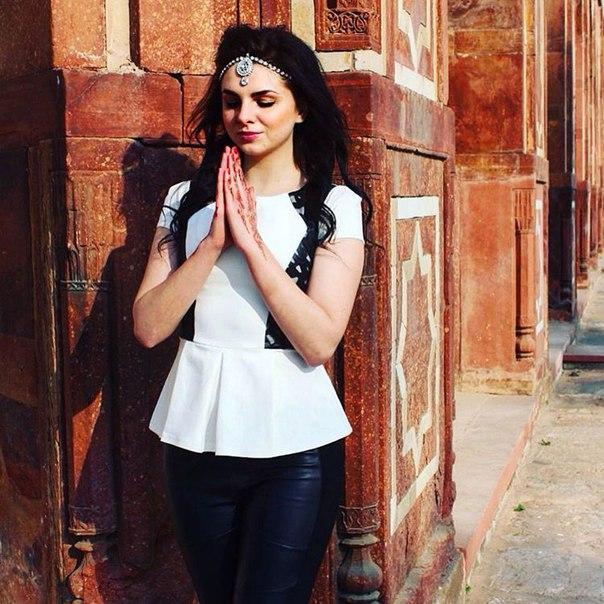 In India, though dirty, but very colorful. Unless the cycle of singularities in the trash, you can see a lot of beautiful.
It is only necessary to dig out a buried fine and cease to grumble about everything ...
India smells sweet, sometimes even with brute force ... Jasmine Lily ... ... and a miracle wand at every step ...
India has agreed to bargain ... If you find the right tactics, to bring down the price is realistic once a 10. Haggle!
It is very brightly ... India has a color ...
It is very noisy ... and not to drive the horn ... ... 15 times so considered, apparently, strange) They go quickly outside the bands, a sort of a snake that is ... to go on an opposite ... also considered normal ... while on the face, a surprising calm ...
Here a great atmosphere, which helps to relax and unwind from everyday problems familiar life.
South - calm beach holiday. Many luxury hotels. Stunning beaches, palm trees, the sea ... A place where you can be alone with nature. Delightful landscapes ... calm and peaceful cows, dogs.
One of the main attractions of India - people. They are very good-natured ... treated to tea, they ask, what, how, why, from where ... it all very interesting ...
Many just nice to stand by your side, touch the hand, take a picture ... it is considered that, if you photographed with a white man ... will be fortunate in everything ...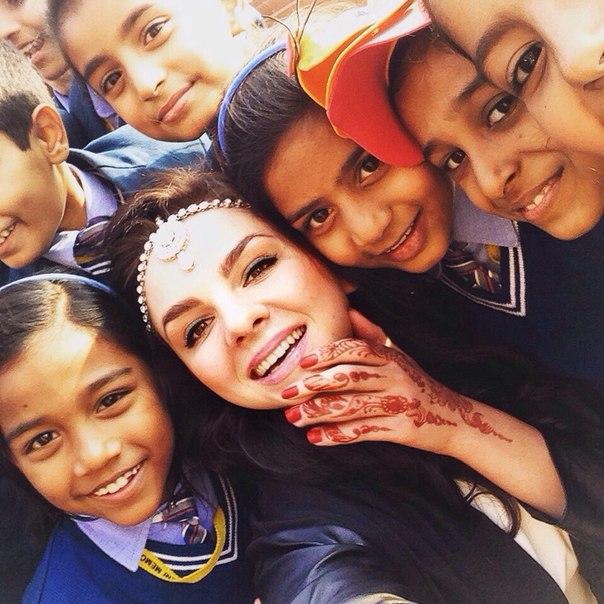 Yes, there are those who look with some disdain, but a minority ...
Many Indians from those who live on the coast, can not swim. Many do not have a passport, can not write ...
Indian English is another story altogether ... "Pipti" is their "Fifty." Indian-hour 10-minute ...
Oh, and they shake their head from side to side, who have ever talked with them ... would understand. Then ... that means ... yes ...
Many do not see the ocean ...
If you want to see India to travel inland. Yes, it is dirty, untidy ... but infinitely, infinitely beautiful. And «no spise!» Will not save you)) would sharply, hot and delicious fabulous !!)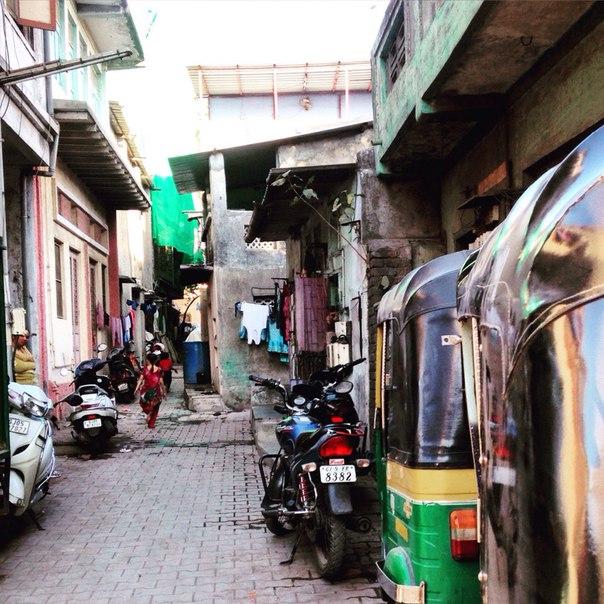 In restaurants, always and on several occasions the need to warn «No spice!» Otherwise bring some "fusion" dish.
India tests your character. If small, it will scare you. If deep, will mesmerize you. Personally, I ... India teaches public solitude, unfortunately not so often turns out to be alone, to think, chto-to postponed in your mind, do kakie-to notes ... Here, I made good friends with headphones ... chto-to light on the background of ... Book in hands ... And it becomes somehow calm ...
Very tired of the people, from small talk that does not interest me, helpful ...
I'm learning to stop at a moment ... Every day a few stops, so it becomes easier to gain strength ... and fills kakoy-to energy frees ... ... I realized that I love silent ... and just watch ... India has a lot of treasure, but only for those who have the courage and most importantly, love in the hearts ...
Relax and enjoy!
In India, no one is in a hurry. Trains are late for five hours, the taxi driver did not know where to take you and your place in the train is already sitting a family of ten. They say if you would place the Indians were Europeans, they would long ago have pereubivali each other in the first trip on a train, in a traffic jam on the road or in the store queue.
And Indians - very calm. So breathe a nose, gentlemen!
Roads ...
Be careful on the roads left-hand traffic, chaotic (with cars, buses, rickshaws, cows, horses, goats), and all possible rules are often ignored
. Persistently demands that the rickshaw drove you to it in the place that you have planned. Do not succumb to the entreaties of the drivers to take you to where the cheaper, better to show the sights or go on a visit.
Time ...
Be patient. With the Hindi word kal translates as yesterday or tomorrow, depending on the context. In India, such a context is not the time and the situation. We expect that all will take a lot more time than you think, since Indian times often jokingly referred to as expandable.
Do not take seriously the word «tomorrow» local resident told you, especially when it promises that may be, to do for you. In most cases, «tomorrow», simply means the near future.
Cold weekdays India.
In most parts of India, there are three seasons: hot and wet (June to October), relatively cool and dry (November-February) and very hot and dry transition (March-May). But sometimes in the country come true cold. Usually they occur in a few weeks in December and January, when the temperature drops to zero degrees or even lower. The worst in this period is the poor that millions in India. They are heated by the fires in the street and try to escape all that is possible only to keep warm.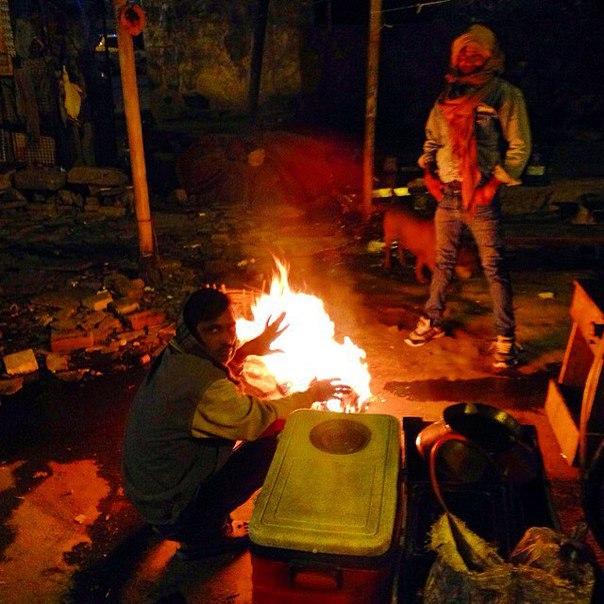 India is huge and diverse, so the contradictory sensation occurs when closer acquaintance with it: from the rough disgust to admiration and euphoria. To this we must be prepared when visiting India, regardless of anyone's opinion on the advantages and disadvantages of this exotic country. Be prepared for the fact that the same degree of probability you can get into the story, but you can get into a nightmare - as lucky. You can certainly try to minimize the points of contact with the negative and spend a month on the beaches of Goa, but that familiarity with India can hardly be called a close, the internet is not for nothing that these things christened a popular "other India».
In India I live ... I go out beyond the tourist paradise, and experience all the riot of color impressions and experiences!
In a country with a different dimension with the other principles of life that does not fit into the consciousness of the advanced and spoiled the modern man.