Residents of Brooklyn (New York, USA) Adonis Hill 35 years. It is fairly well-known fitness trainer and is famous for the fact that any customer helps to achieve the desired result. A recent act of his and all turned the idea of ​​the profession.
I must say that Adonis became a coach largely by accident. For a long time he did not think that the professional sports. But as the famous saying: "Would not it be a blessing in disguise»
. When Adonis was 27 years old, his business went bankrupt. Guy depressed and completely ceased to look after themselves. During the relatively short time he became a real fat man ...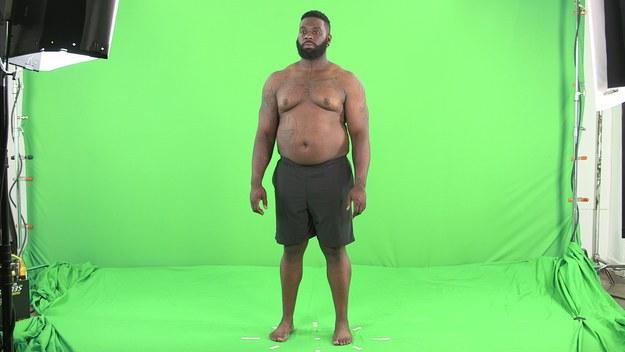 Fortunately, Adonis managed to time to pull myself together. To regain the form he revised his diet and began first to make regular walking. Then, this was not enough, and Adonis introduced in the program run and started to exercise at the gym. For 29 years the man dropped 45 kilograms.
During a workout in the gym Adonis discovered his talent mentor. He could easily and clearly explain each visitor how to properly perform a particular exercise and what it should do. Therefore, the owners of the hall happily offered him a job coach.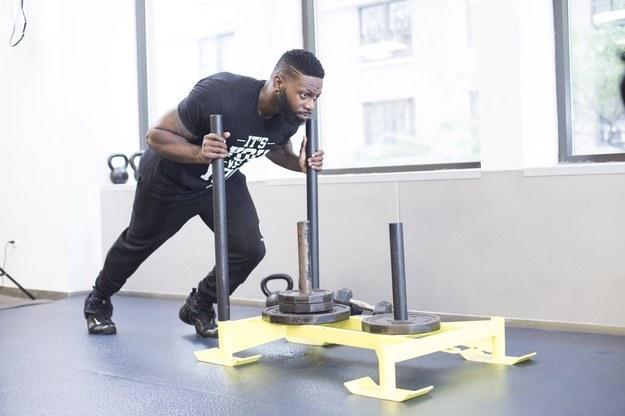 In his new position Adonis proved itself with the best hand. He found an individual approach to each client and each helped to achieve the intended result.
Once the gym began to attend a woman named Alice. She had problems with being overweight, but physical exercise, which she did, she really did not help. Then Adonis decided on an unprecedented experiment.
Our hero decided to fully enter into the position of his client. So he began to intensively absorb high-calorie foods and recovered 30 kilograms. Then he said to Alice: "We are now in the same position and will lose weight together» ..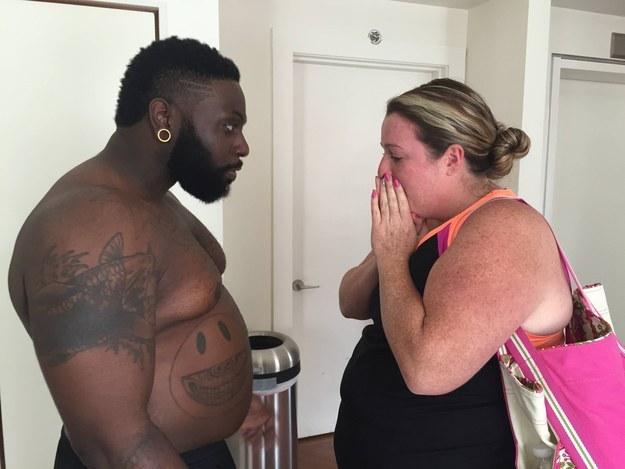 Adonis has developed for himself and Alice's special set of exercises, which included both cross-country and power loads. In addition, special attention was paid to nutrition.
Within four months of intensive training and Alice, and Adonis managed to lose about 26 kilograms. But, according to the coach, weight loss was given to him much more difficult than he had imagined.

«The body of any man quickly gets used to physical activity, and this is almost never have problems. It turned out that the most difficult to force myself to go on another diet. After all harmful products often so delicious! "- Shares his impressions coach
« I am eternally grateful to Adonis for what he has done for me.. I no longer hoped to be able to lose weight once. But when the next person who is with you perform the same exercises, everything is given a much easier ", - says Alice
.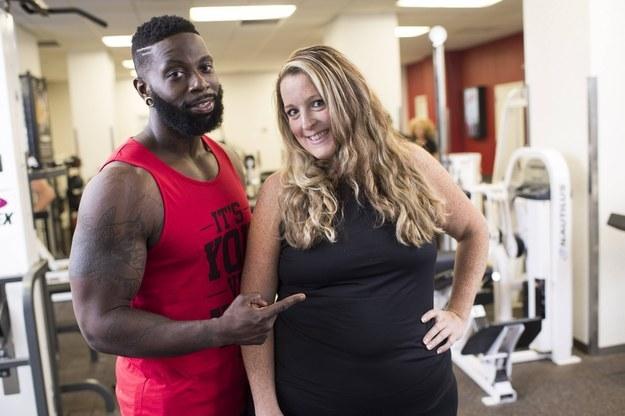 Adonis is a great act of respect. After all, few people dare to experiment with his own body for the sake of the ordinary customer.
:
Loading ... Loading ... Loading ...
Liked? Share with your friends!
Loading ... Loading ...