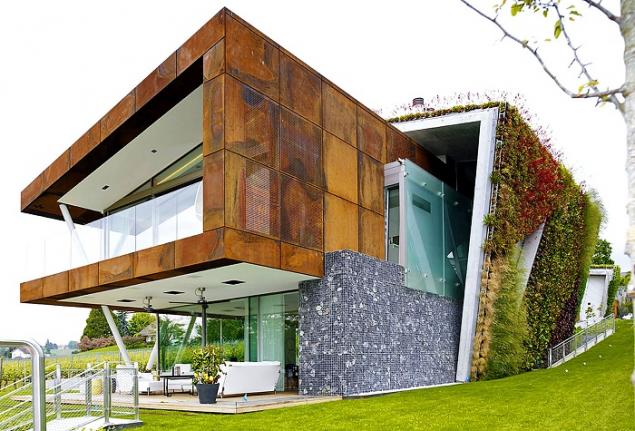 On the shores of Lake Geneva appeared the original villa, the facade of which is made diametrically opposite materials. Nevertheless kortenovskaya steel, glass, stone, vertical garden gives the house a harmonious appearance, created with the layering effect.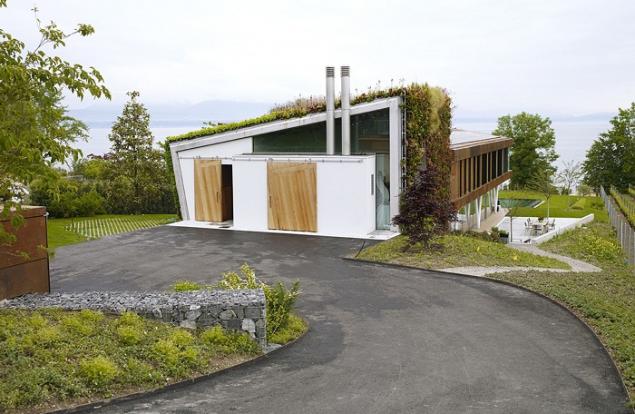 Architectural Design Paradigms company has implemented the construction of eco-villas Jewel Box Villa, located on the shores of Lake Geneva in Lausanne (Switzerland). The customer wanted the window of the future house on the south and west side overlooking the lake. in its own specialists accomplished this task and, taking into account the peculiarities of the terrain, we have designed a narrow, two-level house.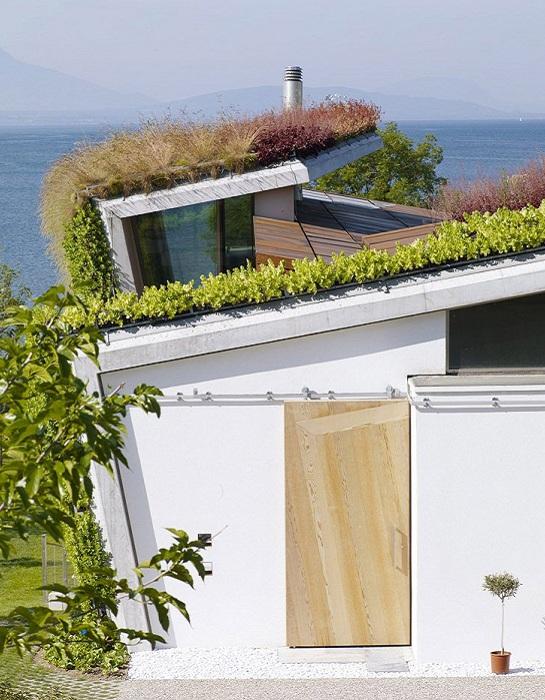 Taking into account that the owner of the house is an environmental consultant by profession who are fond of the Asian philosophy of harmony between man and nature, the architects have covered one of the exterior walls of the house and part of the roof vertical garden. In addition to the aesthetic function, green facade with a practical point of view, it has a high thermal insulation properties.
The north side of the building facing the street, carried out in a more restrained style, so as not to attract undue attention of passers-by to the house.
Needless to say that the construction of the villa meets all environmental requirements in Switzerland. For the construction of the house architects used materials produced locally. The Jewel Box Villa used both active and passive sources of energy with special emphasis on solar and geothermal technologies.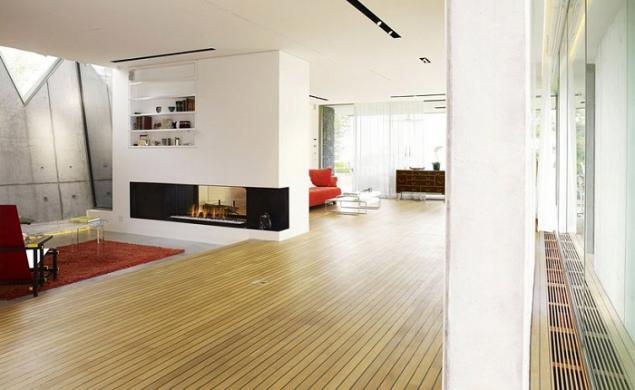 To balance out the intense front of the house, interior design has been executed in soft colors and minimalist décor. Building area is 299 square meters.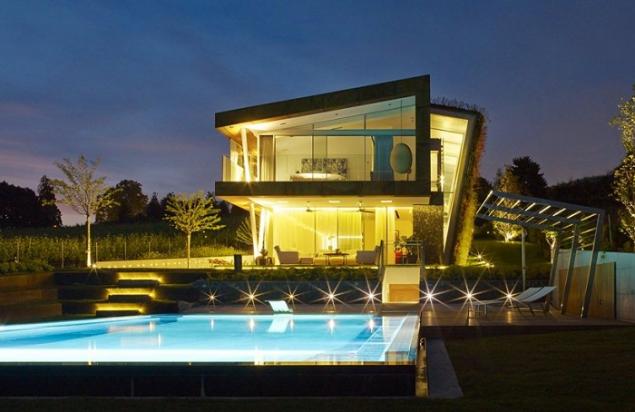 Your text to link ...