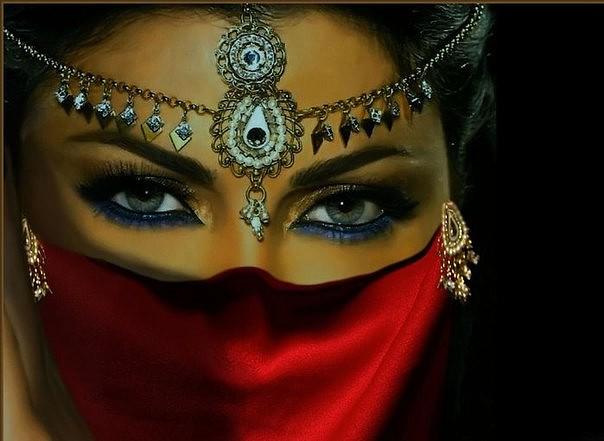 And you know what kept her beauty oriental beauties 100, 200, 1000 years ago? After all, in those days, and there was no trace of botox, biorevitalisation, skin rejuvenation, hair removal, facial and body mezaterapii.
Of course, in fairness it should be noted that plastic surgery has its roots in ancient Egypt. Then enjoyed a special demand restoration of mutilated noses, lips and ears. But local beauties learned to do improvised folk remedies, which even through the centuries have retained their importance and relevance.
Want to learn some of the secrets of beauty, brought from the heart of Arab Emirates - Dubai? Then, sit back and listen!
OLIVE OIL
Before: For over 5,000 years, women in the Middle East use olive oil as a natural product for the maintenance of beauty. Is this not proof that the technique is tested over the centuries? Particularly well this tool used by the ancient Egyptians. Olive oil softens and treat dry skin, moisturize the hair. Because olive oil contains a large amount of natural antioxidants, various acids and trace elements, and it is full of vitamins A and E.
Now: For cosmetic purposes can approach the olive oil that you use in the kitchen. This tool is great for dry skin areas such as elbows, knees and heels. To do this, heat the olive oil in a water bath, soak a cotton ball with warm oil, then rub it. Forget all about moisturizers. Taking advantage of warm olive oil, you will see how your skin regains its elasticity, tone and color. In the Middle East for hair care is still common prescriptions different masks, which uses olive oil. Therefore, if you have dry, dull hair - a massage of the head, it will give them a shine and silkiness. To do this, take a few tablespoons of warm olive oil and rub into the scalp. Good massage for 2-3 minutes, zapryachte hair under a rubber cap or plastic bag, leave for half an hour. Rinse with warm water and a mild shampoo.
Eucalyptus black soap
Before: In the days of the Ottoman hammam (or Turkish bath) was a public place where people not only washed, but communicated. Washers baths in their work used eucalyptus black soap. Visitors from head to toe that antimicrobial soap lather rich in vitamin E. Black soap is well softens and smooths the skin, therefore, is considered the best scrub, proven for thousands of years.
Now: Always on vacation in the eastern country, visit the hammam!
How procedures are carried out in the hammam?
When the body is already steamed, it is applied to a small number of black eucalyptus soap. The blowing is left for 3-5 minutes. Soap prepare your skin for the next important stage in the hammam - peeling.
Under the influence of the black soap gidratiziruyutsya dead skin cells, then that's what makes it easy to shoot them with special gloves. Particular attention is paid to the feet, neck, back, shoulders. At the completion of this process your body is washed with warm water. Once done the procedure, your skin is deeply cleansed, activates microcirculation, evens, and the skin itself becomes soft and velvety!
HENNA
Before: In the East for thousands of years it was fashionable to apply henna patterns on the hands and feet. Henna was used not only for color and strengthen hair, but also in a variety of medical purposes. For example, little known to us that the East still henna treated wounds, treat various skin disorders, headaches and even bone disease.
Now: In today's day the use of henna is also widespread in medical applications, and in cosmetology. Besides worldwide are gaining popularity of henna tattoos. Their advantage is that they are temporary, natural, painless. It should be noted that henna tattoos interest even Hollywood celebrities. For them, it is primarily a symbol of Eastern mysticism with which they attract into your life the popularity and prosperity.
Camel milk
Before: Do you want to permanently preserve the elasticity and velvet skin? Then think of Cleopatra, who filled his daily bath camel milk. In historical annals recorded that the queen of Egypt was soft, gentle and smooth skin. Of course, camel milk has played an important role here. After all, it is rich in carotene, vitamin C, A, B1, B2, B12, and is known for its antioxidant properties.
Now: If you do not have at your disposal a dozen slaves, and no grazing near the house a couple of camels, then you have no choice as the nearest supermarket to buy milk (traditional approach, cow) and add three or four cups in the bathroom. What we are worse than the legendary Egyptian temptress?
Dead Sea salt
Before: Back in the Nabataean kingdom (300 BC) Dead Sea salt is widely used for preparation of various balms, lotions, medical solutions. Local Aesculapius is well aware of the high content of minerals in the Dead Sea salt, so use it everywhere.
Now: Of course, you are free to visit Jordan and plunge into the legendary healing waters of the Dead Sea. But what if time and resources are limited a little bit? In that case, buy salt from the Dead Sea at any pharmacy or online store. Take a warm relaxing bath with sea salt and feel every cell of your body is filled with life and energy.