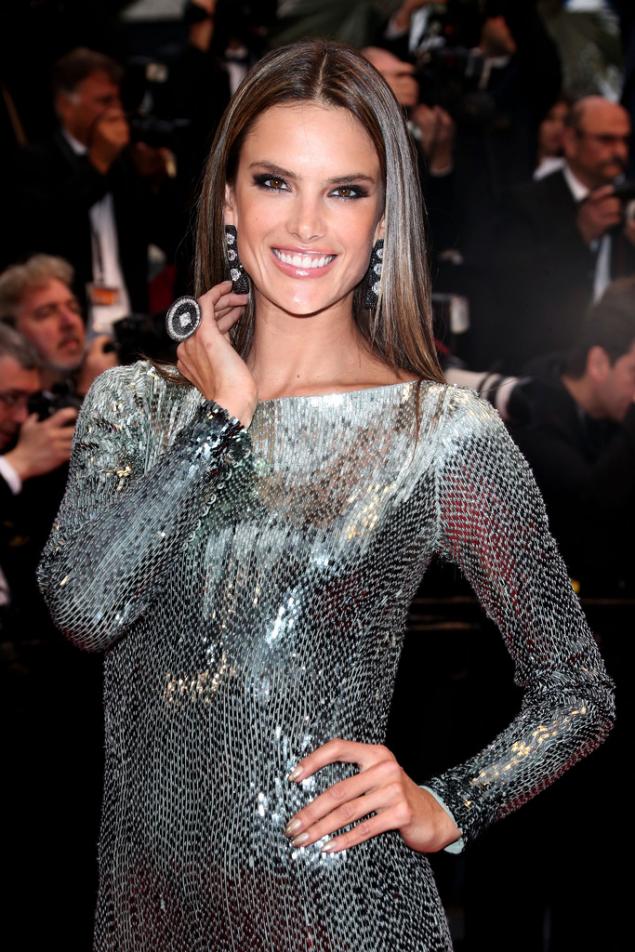 "If you want to change the world, love the man, really love it. Choose someone whose soul is calling your clear who sees you; someone who is bold enough to even be afraid. Take his hand and lead him gently to his heart, where it can feel your warmth and rest in it. Burn it with fire their heavy load. Look at his eyes, look deep inside and see what was asleep, and that prompted that hesitantly and that expectantly.
Look into his eyes and found there his fathers and grandfathers, and all the wars and madness, through which they have passed in any country, in any time. Look at their pain and struggle, on the flour and wine, without judgment - and let go of it all. Feel his ancestral burden, and know that what he is looking for a safe haven in thee. Allow it to dissolve in your gaze, and know that you do not need to reflect the anger and rage, because you have a belly, sweet deep entry for bathing and healing old wounds.
If you want to change the world, love the man, really love it. Sit down in front of him in the full majesty of her femininity, in the breath of their vulnerability, the game of your childhood innocence, in the depths of your death, inviting, softly yielding, letting his male power to make a step towards you ... and go for a swim in the womb of the Earth, in a silent knowledge together . And when he depart ... because he'll do it ... in fear he will flee to his cave ... gather around them their grandmothers ... they take refuge in wisdom, listen to the whispers of the soft, soothing the heart of his frightened girls, telling him to relax ... and patiently wait for his return. Sit down and sing a song of memories of his door, which can be calm him one more time.
If you want to change the world, love the man, really love it. Do not pull out his little boy's cunning tricks, deceit, deception, only to lure him ... in a web of destruction to the place of disgust and chaos, more terrible than any war, experienced by his brothers. It's not feminine, that's revenge. It is the poison of tangled lines wrongdoing through all times, the rape of our world. It does not give a woman power, it weakens it. And it kills us all. It does not matter whether warmed or his mother could not, show him the real mother is now. Hold it, lead it into its depth and grace, warmth in the center of the Earth's core. Do not punish him for the injuries that how you feel do not meet your needs and criteria. Weep for him, sweet river, releasing it all back home.
If you want to change the world, love the man, really love it. I love him enough to be naked and open. I love him enough to reveal his body and soul to the cycle of birth and death, and I thank him for the opportunity to dance together through the raging wind and the quiet of the forest. Be bold enough to be weak, and let him drink from the soft, intoxicating petals of your being. Let him know that he can support and protect you. Fall into his hands and trust that he will catch even if you dropped a thousand times before. Teach him how to give, giving himself and merge into a sweet nothing, the heart of the world.
If you want to change the world, love the man, really love it. Support him, feed him, let him, listen to him, hold him, heal him and he, in turn, will nurture, support and protect you with his strong hands, clear thinking and clear intentions. Because it can, if you let him be everything you've dreamed of.
If you want a man to love, love yourself, love your father love his brother, his son, a man of the past; from the very first boy who kissed you, until the last, which mourned. Thanks for the gifts along the way to this meeting, the fact that now stands in front of you. And find in it the seed for the new and solar. The seed that you will be able to feed and help him plant. To grow a new world together.
***
If you want to change the world, love a woman who truly love her. Find one that appeals to your heart, so that everything else ceases to matter. Postpone your list of advantages, put his ear to her heart and listen. Listen to the names, prayers, songs, every living creature - a winged, furry or scaly, all underground and underwater creatures of all flowering and greening, everyone who is not yet born and had died ... Listen their elegiac praise to return to the One, who gives them life .
If you have not heard his name - you just did not listen long enough ... If your eyes are not filled with tears, if you have not bowed to her, you never mourned losing her.
If you want to change the world - like a woman, one woman, surpassing himself, his desires and calculations, surpassing their male preference for youth, beauty and diversity, their superficial understanding of freedom. We gave ourselves so many choices; we have forgotten that true freedom comes when you stand in the center of the fire of the soul that burns completely your resistance to love. There is only one goddess. Look into her eyes and see the, seeing for real, whether it is the one that held the ax to your head? If not - go away. Get out now. Do not waste time on "try." Know that your decision has nothing to do with it, because by and large, we do not choose the "who" and "when" to give up.
If you want to change the world, love a woman. I love her for life, transcending your fear of death, transcending your fear of manipulation by the mother in your head. Do not tell her that you're willing to die for it.
Tell me what you're willing to live with it, to plant trees, and watch how they grow. Be a hero, telling her how beautiful she is vulnerable in its greatness. Helping her with his adoration and devotion to remember every day that she was a goddess.
If you want to change the world, love women in all its faces, in all its seasons, and it will heal your schizophrenia, your dual mind and half of your heart that separate your spirit from your body, which leave you alone, all the time looking for something outside himself. Looking for something outside that makes you feel alive. There will be another woman. And soon the new and the old will be shining and dull, and you will search endlessly changing women like machines, changing the Goddess of the new object of his desire. A man has no need to choose again and again. All that needs a man - a woman, this is the way Femininity, patience and Costradaniya. The path is the search, is doing, breathing in unity, weave and dive deep roots, strong enough to hold together the earth, until it resets the steel and cement with your skin.
If you want to change the world - like a woman, just a woman. Love and defend it as if it last sacred vessel. I love her through her fear of being abandoned, of which it is for all mankind. No, this wound is not it, to treat it alone. No, she is not weak in their co-dependence.
If you want to change the world, love a woman. In spite of everything, as long as it does not believe you. While her instincts, her vision, her voice, her art, her passion, her original nature will not return to it.
While her love will not be much stronger than all the demons from politics and the media, which tend to devalue and destroy it.
If you want to change the world, to lay down their reasons, rifles and protest. Stop your internal war and righteous anger, love a woman ... ... Exceeding your desire for greatness. Surpassing your tenacious quest for enlightenment. Holy Grail is already in front of you. If you take it in your hand and let go something beyond this vicinity. What if in the world of which you dream, you can log in again through the heart of a woman? What if a man's love for a woman, to the path of femininity - it is the key that opens her heart?
If you want to change the world - like a woman. In the depths of his own shadow, in the heights of its ness.
Return to the Garden where you first met her ... For rainbow gate, in which you can walk along ...
As light as a unity. To the point of no return. By the end and the beginning of a new Earth »