"Once in a lifetime comes a time when you realize that your and your will ..." The site publishes a terrific story of a psychologist and coach Lilies Ahremchik.
When you celebrate thirty-five-plus, all the friends and acquaintances begin delicately so soothing, he says,
over the years, the shutter speed increases, and as the good spirits, it greatly adds to the quality and cost. Yes, dammit, they are right: the more years, the greater the exposure.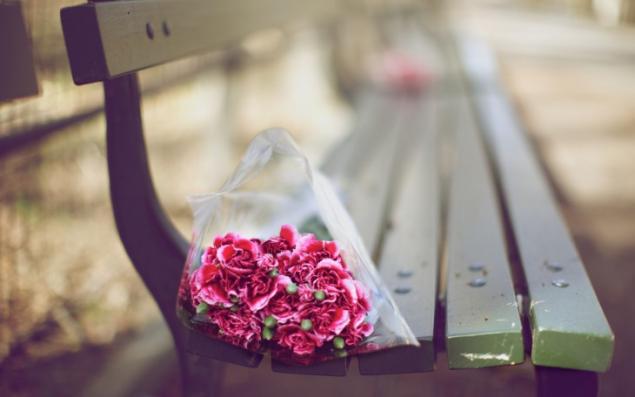 What problems arise in life due to the fact that you can not wait! Do not tolerate - this our women tend to overkill (of forgiveness sometimes reduce it would not hurt), but that's it - wait. Do not fire up there and then, when the chief is not the case reprimanded. Do not answer this very second when Naham in the store or transport. Do not call a man who shows no interest to you. Do not go to an hour after a quarrel reconciled to his beloved that he was guilty. Do not yell back, when her husband without warning on rising tone moved. And much more "no", because when you're young, emotions and hormones - over the edge, and a little self-love.

When you become a mature person, even those who first succeeded in consistently bring you out of yourself, say: "Well, you and endurance!". And you do not know, enjoy it or be upset. Because, on the one hand, the shutter speed - definitely not a sign of youth, and, on the other hand, sometimes we can not receive pleasure from the fact that you know how to govern themselves, that self-discipline - not an empty word, and you still can do it.

in your life probably happened or is something like this ... Wrote one angry sms, I want eight more after topstitch and explain. I had a fight on the phone with someone close, bursting immediately call back and speak to the end, and calls as long as your number will not block. Not the young man opened the door, will ring the doorbell as long as the police did not cause. Send the last farewell e-mail, and then another three most farewell, and two days later - one conciliatory. Mom all speak out, I left the house, returned in the evening the next day, because rent an apartment - not a fairy tale. My husband and I decided to get a divorce, a statement in the heat of threatened and the next day came to ask for money for boots. Slammed the door in the office of the chief, after half an hour brought an application for dismissal, the night crying in the morning agreed to work overtime against their positions. Thus, he killed all the achievements of the first step, lost self-esteem and proved to be very unbalanced person. To stay would have ...

Stop the flow of consciousness, when storms are raging in the soul, it is very difficult. This is a high class - is a control. Anyone who can at the right time just to say: "Stop!", Uniquely capable of winning any war and any party. You choose what you will: count to ten, or a hundred, three hundred sixty five multiplied to two hundred forty-seven in mind, consider all the surrounding red objects. Or smash the hell out of your mobile phone, if the hand and drags dial. Or go porevet bathroom. Or go out and get around your area fifteen times. Or press the floor fifty times. Or a bunch of ways to put himself in a sense - in the sense of self-esteem.

Once in a lifetime comes a time when you realize that your and your will, , and with that comes the calm. You start to realize clearly the best choice may not be the one that fate throws you in at the moment. What if on some occasion you want to cry, it's worth doing once, but all the letters and send SMS in the morning (if at dawn on the street does not dawn in the shower). What's your thirty-five years, there will be thirty-six and thirty-seven years ... And life does not stop, the man worthy to meet, and children are born, and the work will be on the heart. What can we say about twenty-five, that there to drive the horses?

It seems to be able to wait - perhaps the most important secret of happiness. Do not miss the first available option, but take it one dreamed about, do not blurt out the first thing that came to mind, and what you will regret, and said aptly , subtle and to the point - and get pleasure from the fact that I was able to survive and hit the target. Because the right decision - a dish that is best served cold.

You may say, "But what about emotional intelligence, if you suppress your emotions?". Do not overwhelm, but to realize and manage, respectively, to help thinking. The rare decision taken rashly, are effective. Emotional intelligence - it is certainly not hysterical.

And, most importantly, your shutter speed creates respect for you. This is what is likely to learn in life.

via pticavpolete.com/dydergka-glavnyj-sekret-schastja.html