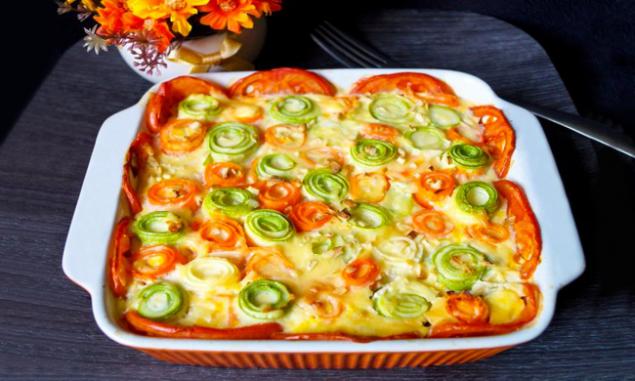 Many would agree that food should be not only delicious, but also beautiful. This casserole recipe is very simple and does not require large amounts of food, but the result is extremely appetizing dish that is not even ashamed to file for the festive table.
Website offers to please their loved ones in such an unusual dinner.

Ingredients:

zucchini young - 1 pc. carrot big - 1 pc. tomato - 2 pieces. egg - 3 pieces. < / cream - 100 g cheese hard - 50 g garlic (optional) - 3 cloves salt < / How to prepare:

Step 1. Zucchini and carrots cut into thin strips using a vegetable peelers. Tomatoes cut into slices.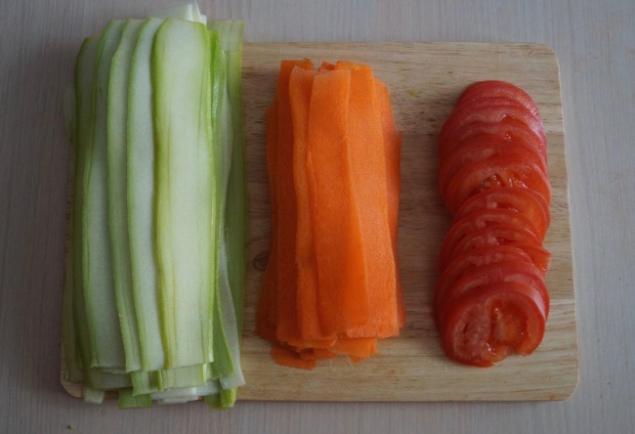 Step 2. Each strip zucchini and carrot rolls twist. Put rolls in a staggered manner in the baking dish.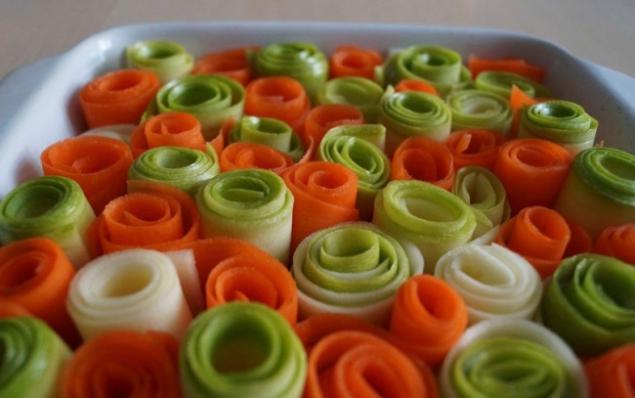 Step 3. with tomato slices and lay out forms along the entire perimeter. Prepare fill. To this end, beat the eggs, sour cream, add salt and cheese.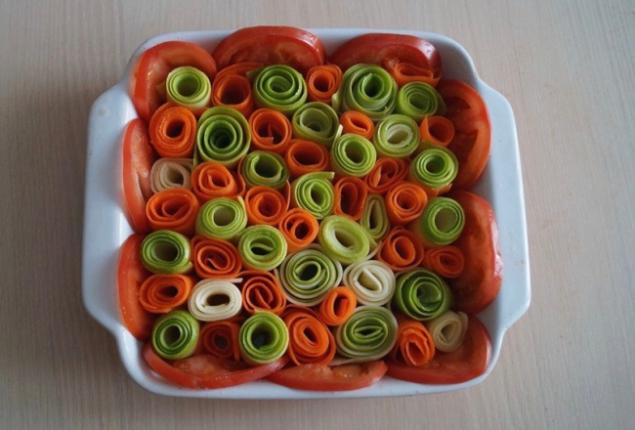 Step 4. Pour filling vegetables. Top as desired sprinkle with chopped garlic. Bake in the oven for 25 - 30 minutes at 180 degrees.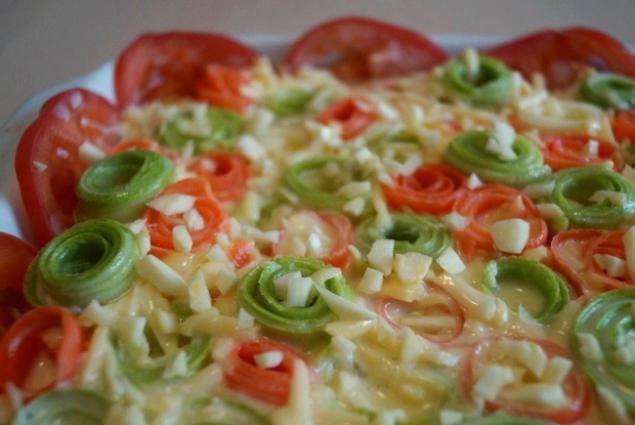 Photo source: vkusnyostrov
Photos in the preview: vkusnyostrov





via vkusnyostrov.ru/recipes/product/209/