To the delight of fans of reading in the subway: choose a book from the pictures on the wall, skaniruesh QR-code and read in telefone.Kampaniya, organized jointly with the publishing house Humanitas, runs from August to the end of October this year in the Romanian capital Bucharest subway station Victory Square (Victoriei station). The walls of the station turned into bookcases, placed on the cover of each book QR-code.
A mobile phone or tablet, you can download excerpts from the 49 books to read 10 books and listening. It is noteworthy that the service is available to all commuters, regardless of whether the services of a service provider they use.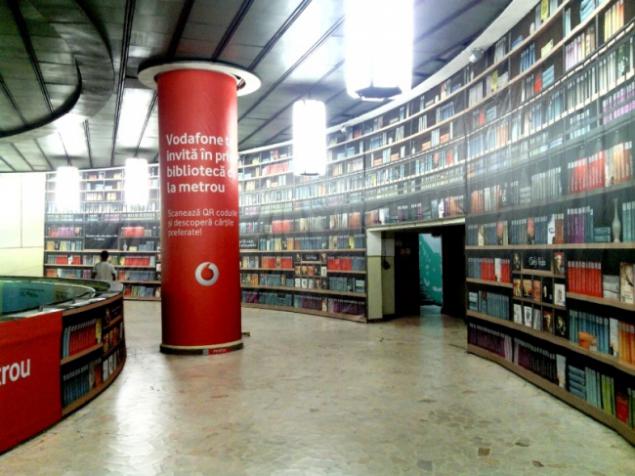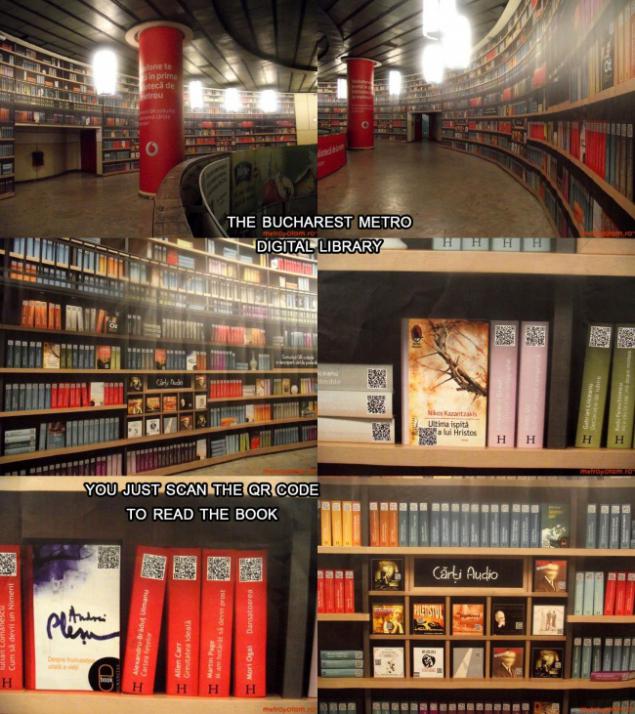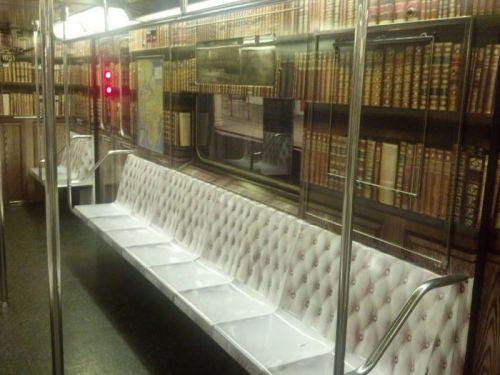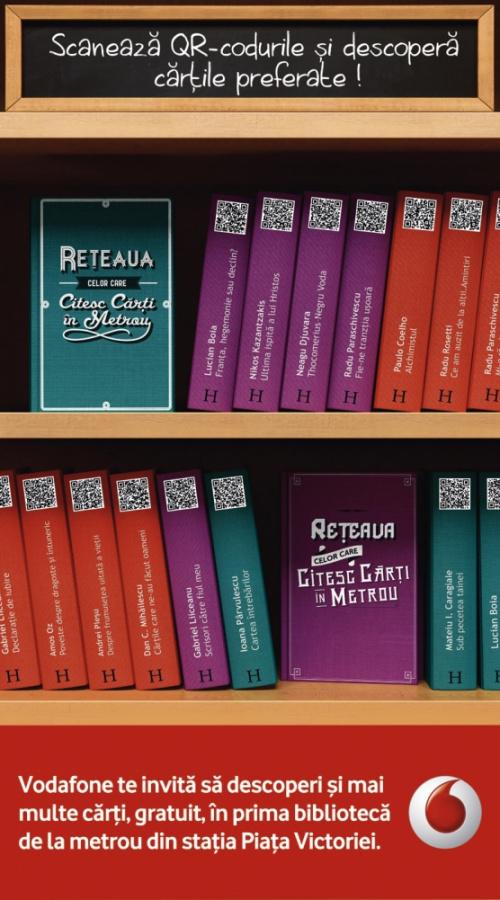 The idea of ​​a virtual library in the subway belongs agency McCann Ericsson Romania. Although they are not the first to use underground space for digital-campaign. Previously, the Korean agency Cheil Worldwide has transformed the metro station into a virtual supermarket. For which he received the Grand Prix at Cannes Lions 2011.
The shop in the metro
via
www.adme.ru/cannes-lions-2011/magazin-v-metro-poluchil-media-gran-pri-cheil-worldwide-279955/