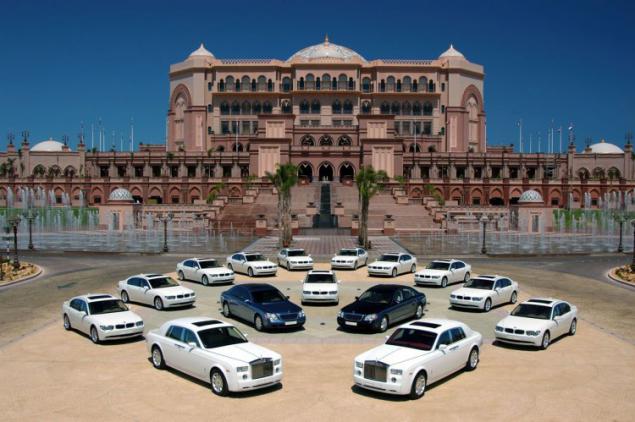 We all know that the house can be expensive, very expensive. But all this, as you will soon understand, refers to simple, expressionless, dull houses, which do not go any comparison with those that you will see in this collection. So, 10 obscenely expensive private homes around the world. Let's go.
10. Four Fairfield Pond. Gempton, New York - $ 133 million.

This house with 29 bedrooms has an area of ​​more than 25 hectares, and has adjacent to it own power. Inside, there are 39 bathrooms, a basketball court, bowling alley, squash courts and tennis courts, 3 swimming pools and dining room longer than 100 meters. Ira Rennert owns the house - the owner of a group of companies Renco - holding company specializing in investments in car production and smelting of ore. He also owns holdings in metallurgy and mining.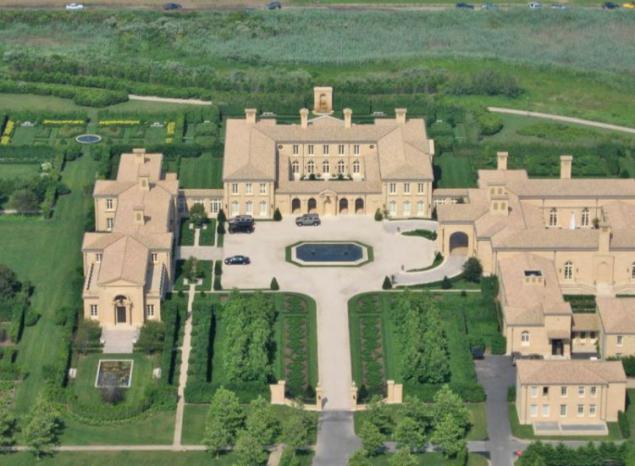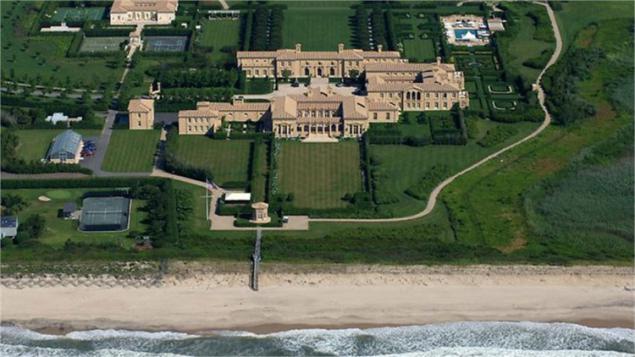 9. Beverly House. Beverly Hills, California - $ 135 million.

Famous Hollywood mansion, once owned by newspaper magnate Randolph Hirst - the prototype of the hero of the film "Citizen Kane." The house has 29 bedrooms, a large library, a circular balcony, a billiard room. The master bedroom has an exit to the outside terrace, which can hold up to 400 people. On the estate there are 3 swimming pools, tennis courts, its own cinema and a nightclub. By the way, this is the house that you can remember the movie "The Godfather" when intractable Hollywood director, the Italian gangsters throw up in bed the horse's head.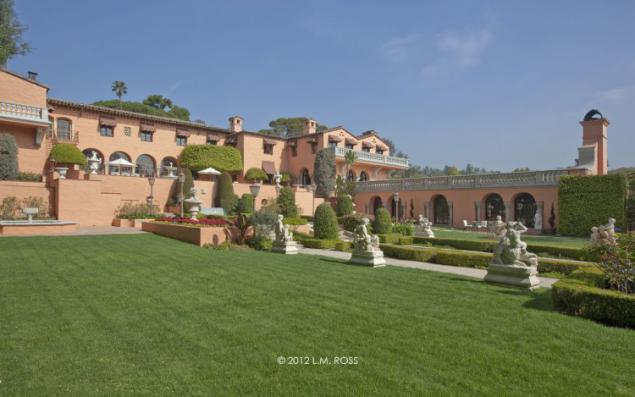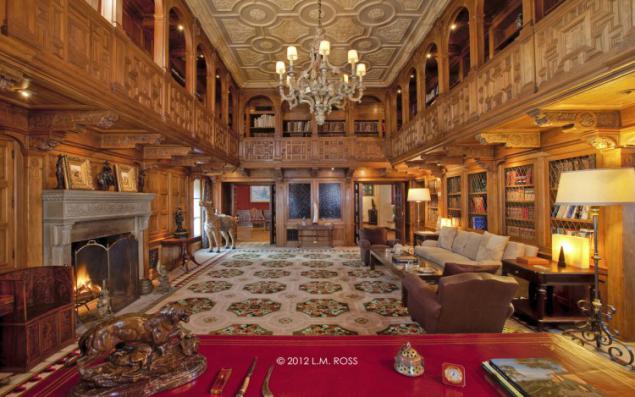 8. Ellison Estate. Woodside, California - $ 200 million.

It's probably not even a house, and a complex consisting of 10 buildings located on the territory of more than 9 acres. In addition to the residential complex in the present artificial lake, a pond with Chinese carp, a tea house and a house for swimming. The owner of this miracle - Larry Ellison - co-founder of Oracle.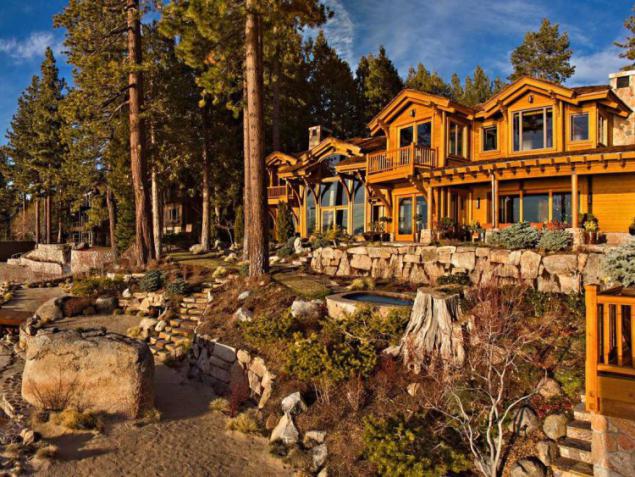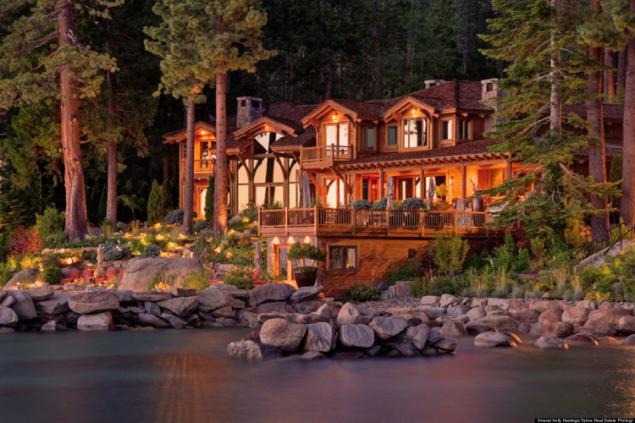 7. Villa Leapolda. Cote d'Azur, France - $ 457 million.

Gorgeous, luxurious villa was built in 1902 specifically for the Belgian King Leopold II. Manor simply great: on its territory there are 1,200 cypress, olive, lemon and orange trees. Behind them full time next 50 gardeners. He owns this house Lily Safra - Brazilian philanthropist and widow of Lebanese banker William Zafra. It is rumored that in 2008, the owner of the estate decided to sell the estate. Buyer should be our billionaire oligarch Mikhail Prokhorov, who made a 10% down payment in the amount of $ 75 million. But after the global financial crisis has hit the entire global economic system, Prokhorov decided to abandon the purchase of the mansion.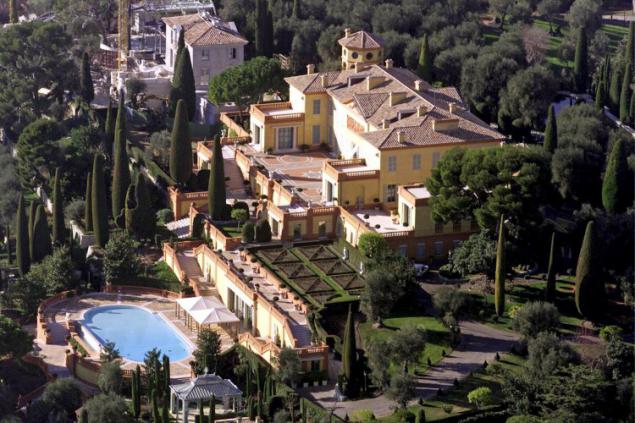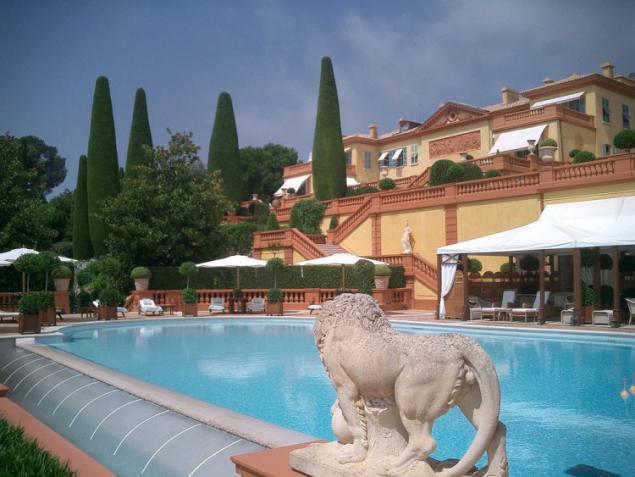 6. Fleur de Lys. Beverly Hills, California - $ 760 million.

This mansion with 12 bedrooms and 15 bathrooms was built in 2002 along the lines of a French chateau. One of the interesting features of the house - wine cellar area of ​​almost 300 square meters with a tasting room, two-story library, a spacious ballroom. The owner of the house - the former junk bond king Michael Milken.


5. Hala Ranch. Aspen, Colorado, USA - $ 821 million.

Once it was the most expensive house ever sold in the US. In 2006, it sold the Saudi Prince Bandar bin Sultan. Then the estate was estimated at $ 135 million. Since then, as you can see, the price has increased significantly. The current owner of the house - hedge the stock billionaire John Paulson. The main house has 15 bedrooms and 16 bathrooms. Also on site are a number of service buildings with high-tech equipment for water purification, gas supply systems, and so on. N.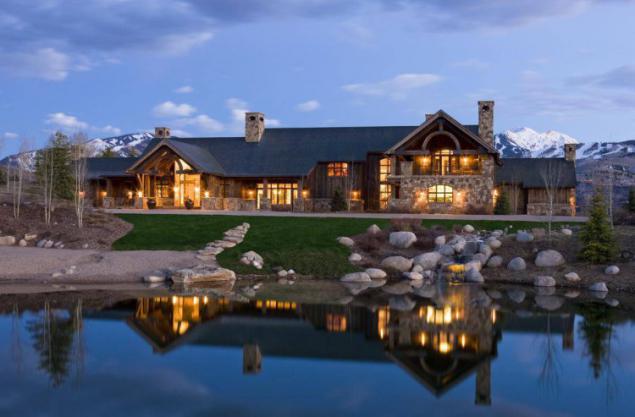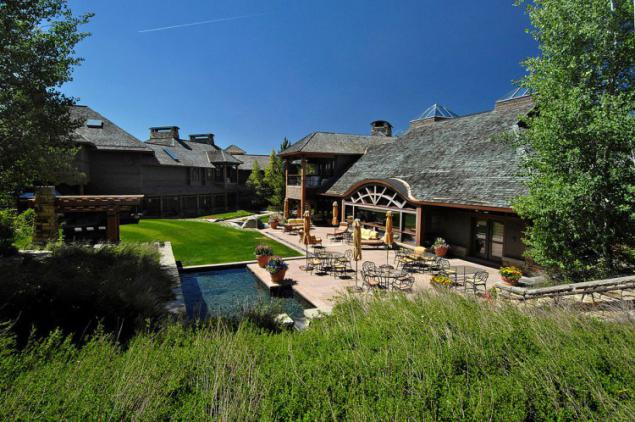 4. Maison de L'Amitie. Palm Beach, Florida, USA - $ 913 million.

Until recently, this mansion owned by a famous American billionaire Donald Trump. However, in 2008 he bought a Russian businessman Dmitry Rybolovlev for $ 95 million. As with the previous house, this is also good added to the price. Himself a mansion area of ​​more than 5, 5 thousand square meters is located on the territory of about 2, 5 acres. It includes 15 bedrooms, 15 bathrooms, 8 toilets. The house with a ceiling height of 6 to 12 meters is decorated with white marble columns and 24 karat gold fixtures in the bathrooms huge. The art gallery has a rich collection of art, including works by Vincent Van Gogh, Pablo Picasso and Claude Monet. There is a winter garden area of ​​380 square meters with stucco in the Venetian style.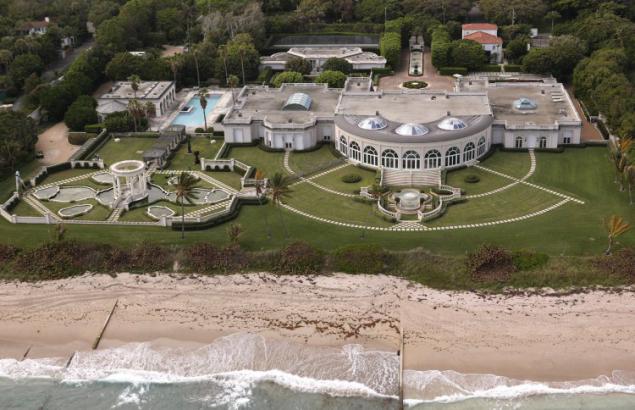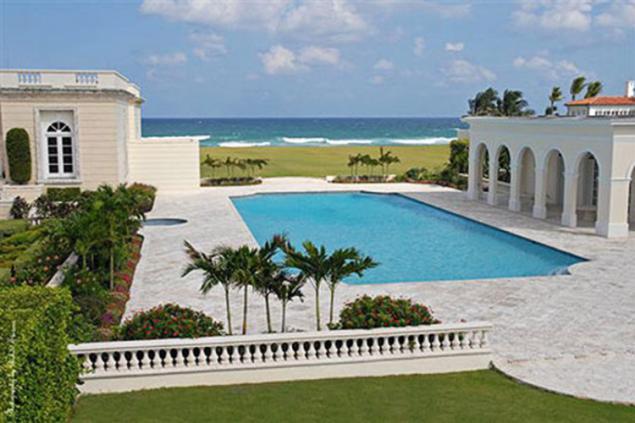 3. The Pinnacle. Montana, United States - $ 944 million.

The largest property in the Yellowstone Club and one of the most expensive in the world - a private area for golf and skiing, designed for mega-rich; in the house - heated floors, lots of swimming pools, a gym, a wine cellar and even a funicular. They own a home, Tim and Edra Blikset. She - a businessman in real estate, he - "timber baron", co-founder of the Yellowstone Club.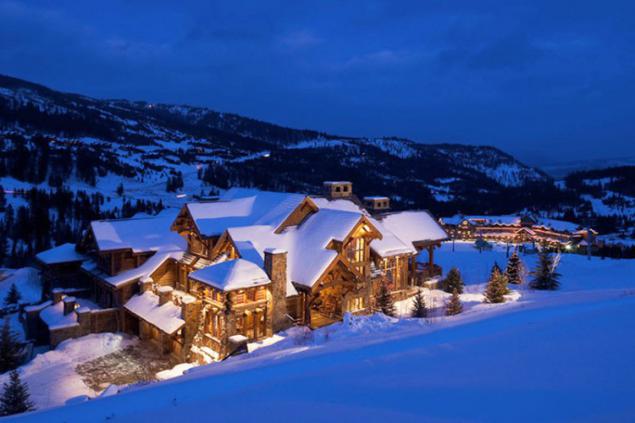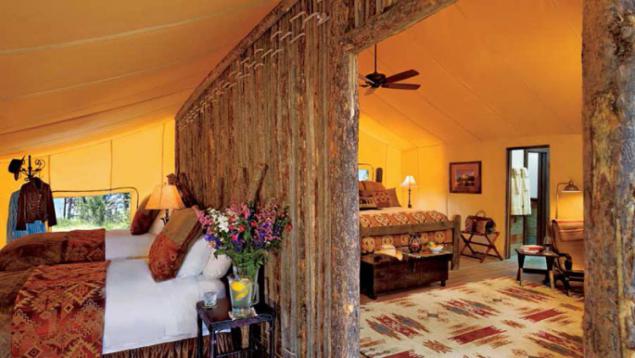 2. Upper Phillimore Gardens. Kensington, London, United Kingdom - $ 980 million.

This 5-storey mansion has 10 bedrooms, subterranean indoor swimming pool, cinema, shelter, sauna and gym. It is noteworthy that the master bedroom house, with dressing room and bathroom occupy the entire second floor. The owner of the house - daughter of former Ukrainian President Leonid Kuchma - Elena Pinchuk.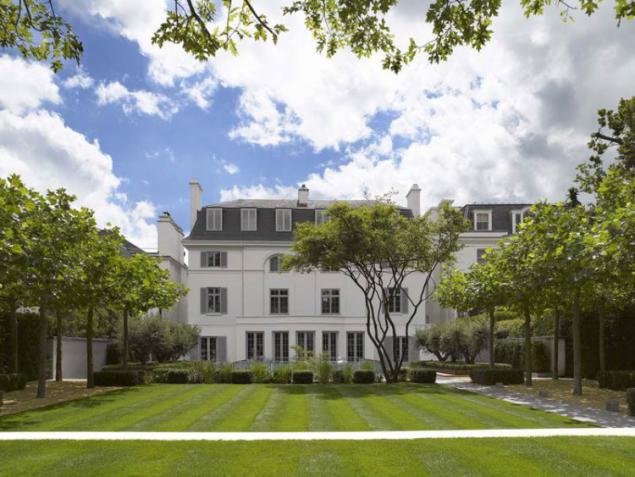 1. Antillia. Mumbai, India - $ 1 billion.

The house, on the right bearing the title of the most expensive of all private homes in the world. 27-storey house has a 6-tiered parking for 168 cars, a separate floor with a fitness gym, a jacuzzi and a cooling room, a ballroom floor, several floors with bedrooms and bathrooms and even a four-story garden. The owner of the house - an Indian business tycoon and multi-billionaire Mukesh Ambani.