The trick tarelkahVdohnovivshis growing trend of photographing food and sharing photos online, a restaurant in Tel Aviv launched a special program that allows visitors nicely withdraw their lunches and dinners. Named "Fudografiey» («Foodography»), a unique concept based on the production of beautifully arranged dishes, perfect lighting and the use of specially designed plates that enable food to photograph from different angles. Visitors to the restaurant, with smart phones can make a stunning picture and share in Instagram or Pinterest.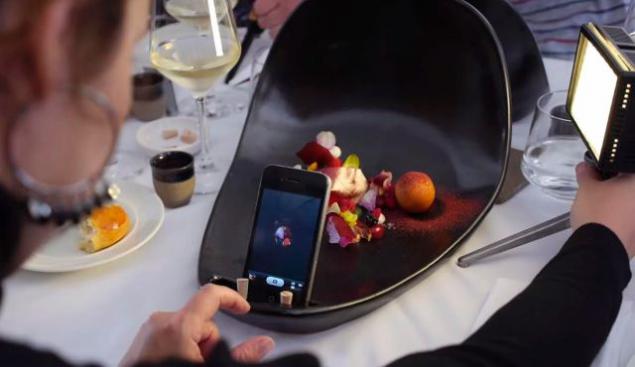 "We wanted to attract a new, younger generation of customers who connect food with the lens of the smartphone," said Carmel Purcari, a spokesman for the company that developed the concept together with the advertising agency Baumann Ber Rivnay.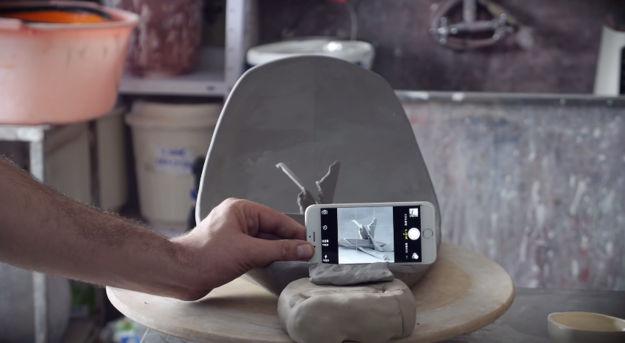 Unique dishes prepared by famous chef Israeli restaurant «Catit» Meir Adoni. The service cost about $ 150 per hour, includes the supply of tasty and aesthetically pleasing dishes of veal sweetbreads with yogurt and cream Persian lemon, crispy duck liver with prunes and a bottle of cabernet. Then the designer Adi Nisan arranges dishes on special ceramic plate.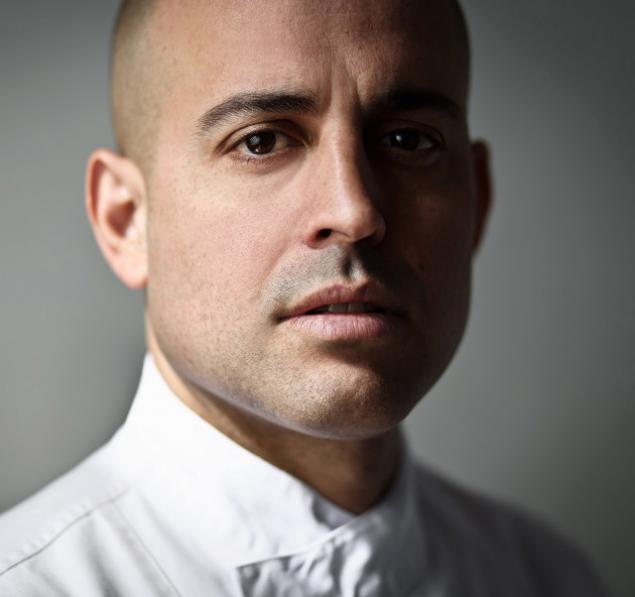 One of the plates under the name "360" can be rotated around its axis so that visitors can take pictures of food with a number of angles, and the other has a curved vertical wall creates a perfect backdrop for a meal. To top it off, an expert - a food photographer Dan Perez - shows visitors the best way to photograph dinner before eating it. Guests are invited to use the hashtag #fdgr for social networks.
via
www.odditycentral.com/foods/israeli-restaurant-uses-special-plates-optimized-to-look-great-on-instagram.html